Everything but magical & romantic
October 11, 2018 | 12:00am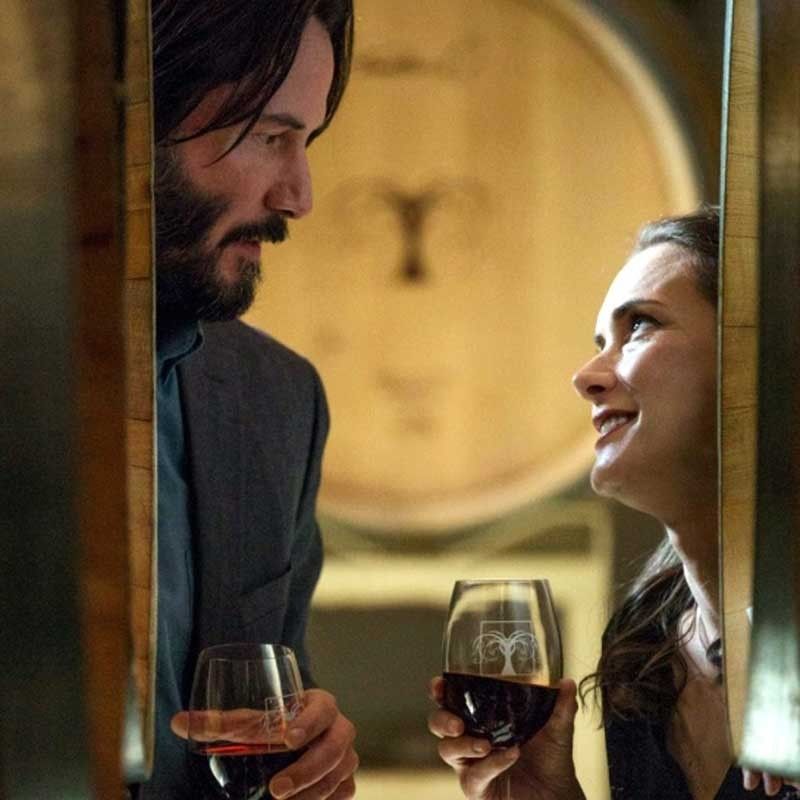 Film review: Destination Wedding
The title is catchy, the best way to build the excitement of those who believe in fairy tales. Millennials in their marrying age who are planning their own weddings like my son, Jon, and his fiancée, Java, would naturally be drawn to it. Nowadays, weddings are major productions and so a film called Destination Wedding immediately spells storybook romance. Add to that '90s heartthrobs Keanu Reeves and Winona Ryder, Gen-Xers like me and my movie-mate and Kamuning Elementary School classmate, Cristy, would excitedly look forward to the film with utmost "kilig" and nostalgia, remembering Winona as a pretty young thing and Keanu as the drop-dead gorgeous action hero.
Well, filmgoers will be in for a big surprise. While the title spells a marriage celebration with a breath-taking setting, Destination Wedding is everything but magical and romantic. Yes, it is a story of love, but in an entirely unusual situation. Imagine two people, who have practically given up on love and romance, witnessing a couple so in love, exchanging vows. The experience is close to torture.
No longer young but still gorgeous as ever, Winona and Keanu play two driven individuals who have managed to live productive lives without partners. Both have resigned to the thought that they will be facing their twilight years alone. One would ask at the outset, why would two anti-socials go through all the trouble of flying to some exotic island for a wedding, when they do not seem open to talking to strangers? Forced to be in attendance, their presence in the wedding is marked by hilariously negative circumstances.
The destination is some quaint country inn, nestled in a "wild" open field. The idyllic setting would make those in the audience pray that the sparring duo will eventually fall in love with, or at least, learn to like, each other. The real essence of the movie is the witty, sometimes overly, intellectual dialogue. While weddings are special occasions where everyone is polite, gracious and open for new friendships, the opposite happens for our two characters. All those amorous, heart-tugging moments lose their meaning in the cynic eyes of Frank (Keanu) and Lindsay (Winona).
No other voices will be heard all throughout the film, except from two people expressing their differences. The verbal boxing match is nonstop. They simply do not agree on anything. You keep asking: will they eventually end up together? Or, will they finish up killing each other? Yet, the fiery exchange of wits will surprisingly bring on the thrill of flirtation in its most unique form. Kudos to Keanu and Winona for their impeccable and natural acting. I am amazed and immensely impressed at their ability to memorize and deliver long lines without cut.
Filmgoers must listen with both ears to appreciate the flow of emotion and eventually the slow change of heart from hate to hope. Beneath all the negative exchange is a soft yearning for acceptance. As to who will soften up first — better watch and be sure to listen. This can be quite challenging because viewers will have a hard time controlling their laughter from start to end.