Mamma Mia! brings back ABBAmania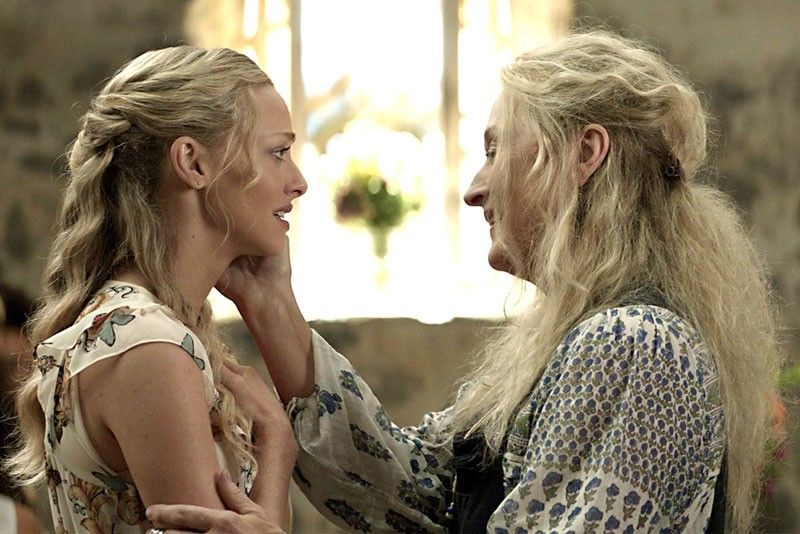 Who would have thought there could be an ABBA spring again! But it is happening now. Not that ABBA music has ever left. You hear at least one or two of their songs everyday. The albums continue to sell and there is ABBAmania. That tribute show is one of the most successful of its kind in the world.
ABBA emerged winner of the prestigious Eurovision Song Contest in 1973 with the song Waterloo. Their simple songs and effervescent style made them one of the most successful groups in pop music history. ABBA became so successful that they were known as Sweden's most lucrative export. In a way, it was ABBA who got the still big-earning Swedish music industry on its feet.
Still given the acrimonious way that these two couples that make up ABBA divorced, it was thought that it was only wishful thinking that the talented foursome who make up the group would one day reunite, sing together again and maybe write a song or two.
Well, they have. What was once thought impossible finally happened last April 27. For the first time since they broke up in 1982 Benny Andersson, Bjorn Ulvaeus, Anni-Frid Lyngstad and Agnetha Faltskog went to the Abbey Road Studios in London and recorded two new songs by the fabled team of Andersson and Ulvaeus. Just like they used to do in the old days.
They said in a joint press release: "We all four felt that after some 35 years, it could be fun to join forces again and go into the recording studio. And it was like time had stood still and that we only had been away on a short holiday. An extremely joyful experience."
The way they ended the statement is particularly sweet. "We may have come of age. But the song is new. And it feels good." It also feels good for the millions of ABBA fans all over the world.
The news of the recording has brought about massive curiosity about ABBA music resulting in sales and streams skyrocketing in the charts by an amazing 57 percent. It has also resulted in a strong social media presence for the group for the first time in its 35 years. Who knows, there might even be an ABBA album of all new materials soon.
More is happening in the ABBA front these coming days. There is now in production a music video where one of the songs, I Still Have Faith In You will be performed by avatars, or I should say, because this is ABBA, by ABBAtars of the group. A tour featuring these virtual performers is also in the works. Then come December, there will be a TV special where ABBA themselves will hopefully perform with those ABBAtars.
Brace yourselves for more ABBA soon. Set to open in theaters in July will be Mamma Mia! Here We Go Again. This is both a sequel and a prequel to the first Mamma Mia! film. That one is about Sophie, a young woman who wants to find out who her father is before she gets married.
Here We Go Again has Sophie pregnant with her first child and experiencing fears about raising her baby. She wonders how her mother raised her alone and the story presents flashbacks about how her mother met her three possible fathers and how things later happened to the two of them.
With both a sequel and a prequel in the plot, the picture required two sets of casts. The first one is the present day players which I am happy to say is made up of the stars of the first Mamma Mia, who probably so enjoyed their ABBA experience that they all gladly agreed to do Part 2. Then there are those roles in the prequel, which require their younger selves.
Here is the line-up: Meryl Streep as Donna and Lily James, the perky star of Downton Abbey and of the live action Cinderella as the young Donna; Stellan Skarsgard and Josh Dylan as Bill; Colin Firth and Hugh Skinner as Harry; Pierce Brosnan and Jeremy Irvine as Sam whom Donna married.
Then playing Donna's friends, the members of her singing group Donna and the Dynamos, there are Julie Waters and Alexa Davis as Rosie; and Christine Baranski and Jessica Keenan Wynn as Tanya. Amanda Seyfried returns as Donna's daughter Sophie and Dominic Cooper is again,her fiance Sky.
And in a very special appearance is Academy Award winning actress and pop music legend Cher as Ruby Sheridan, Donna's extra glamorous mother and now soon to be a grandmother to Sophie's baby. This early people are already raving about her rendition of the ABBA hit Fernando.
Of course, Mama Mia!, again features the music of the Scandinavian music icons, ABBA. I am sure that like ABBA music the picture will be utterly delightful.