LA hopes to collaborate with music icons
February 17, 2018 | 12:00am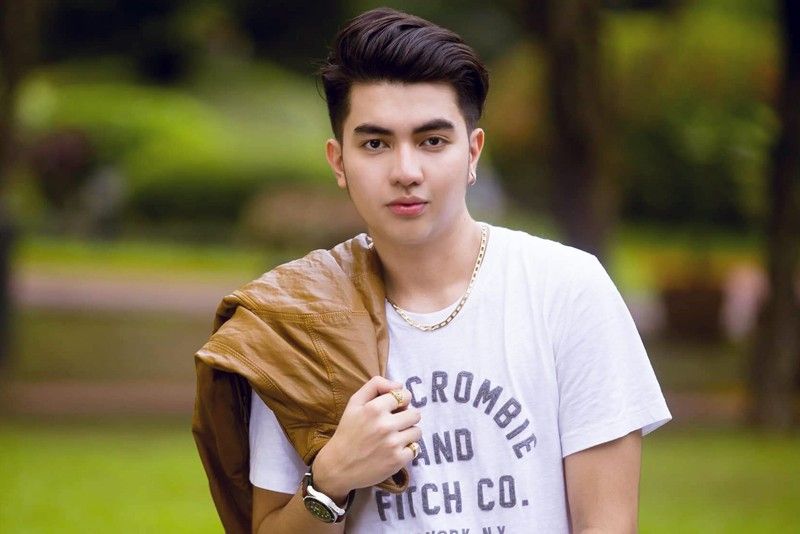 MANILA, Philippines — LA Santos is looking forward to the day when he gets to collaborate with Parokya ni Edgar lead vocalist Chito Miranda, Bamboo and Gloc 9 for a new song or two.
"That's included in my bucket list –– to perform with them on stage," said LA during a pocket interview held recently at Mesa Restaurant on Tomas Morato Avenue that his family owns and manages. "And it would be nice if I can do a collaboration with them, or either one of them, someday."
You see, LA has been writing songs even before the release of his debut eponymous album under Star Music last year. It contained six originals (Tinamaan, Ikaw Kasi, One Greatest Love, Bakit Pag-Ibig, Miss Terror and Mine) and three covers (Bruno Mars' When I Was Your Man; Sarah Geronimo's Forever is Not Enough; and Angeline Quinto's Hanggang Kailan). It is no secret that music had been instrumental in his complete recovery from Attention Deficit Hyperactivity Disorder (ADHD). He was four years old when he showed signs of having the first stage of ADHD. Since then, his family never stopped doing everything for LA to overcome his condition. Fortunately, all of the symptoms totally disappeared when he turned 12.
"I enjoy watching singers perform onstage. When I saw Bruno Mars singing onstage the first time he held a concert here, it really sparked my interest to pursue singing. It felt like I also wanted to go up on stage and sing."
He finally got the opportunity to perform thanks to Claire dela Fuente, who was present at the birthday celebration of LA's grandmother and heard him sing. Claire knew right there and then that LA has vocal talent that only needed some polishing.
"My mom (concert producer Florita Santos) and Tita Claire are close friends and so she said to my mom that I can sing and that began opening up (doors of) opportunities to perform on stage with The Stylistics as the first. Did I get nervous? No, I was so excited and that was my first time."
Then, it was followed by a stint in the concerts of Air Supply and Patti Austin. On the local front, LA has had the opportunity to guest at Martin Nievera's show in Calgary, Canada, and just last year, he was the front act in the Kings and Queens of OPM concert of Claire, Eva Eugenio, Imelda Papin, Rico Puno, Hajji Alejandro and Marco Sison.
So do not be surprised if you happen to see him performing not just one but three songs in Celine Dion's concert come July 19 at the Mall of Asia Arena. Lucky guy, isn't he?
But LA is not one to brag about his stature. He knows that everyone must work hard to succeed.
"Sobrang lucky ko lang talaga that I have the full support of my mom. But I don't want to take advantage of that. Of course, I still have to prove myself and never did it cross my mind that I'm already here since I have this mindset that I can always do better in everything that I want to achieve."
The 18-year-old crooner is also well aware of the saying "you cannot please everybody" what with his share of bashers who are having a field day throwing negative comments on social media.
"One basher said na sabog ang boses ko," he recalled. "Instead of me feeling hurt, I was happy when I read it because someone took the time to listen to my song and comment about it (laughs)."
Besides, those negative remarks served as guide and motivation for LA to work hard on honing his singing talent. To this day, he never fails to attend his vocal lessons under Gary Cruz.
"Snoop Dog, Harry Styles and Bruno Mars are my favorites. In fact, I am trying to do their style…parang gusto kong gawin dito sa Pilipinas yung ganung style na tatak US pero OPM ang dating kumbaga with a Pinoy twist."
Unlike other artists who are into hugot songs, LA does not think ballad tunes suit him "because I think it's not fit for my age yet. I'm too young to do hugot songs. Of course, I've had heartbreaks but they're not enough for me to feel them through songs."
LA is coming up with a new single titled Blessed although there is no definite date yet of its release in the market.
"It somehow speaks about life's experiences. No, it's not about faith but more of looking at the positive, brighter side of life."
Aside from music, LA is also into acting and attends acting workshops under the tutelage of Leo Martinez. "I have two movies lined up under director Ed Palmos. The first is Sister X where Ai-Ai delas Alas is supposed to be playing the nun who gets pregnant and I will play her son. But due to her hectic schedule, plus her wedding, she cannot do it anymore and then, they still have no replacement until now. The other one has no title yet," he concluded.