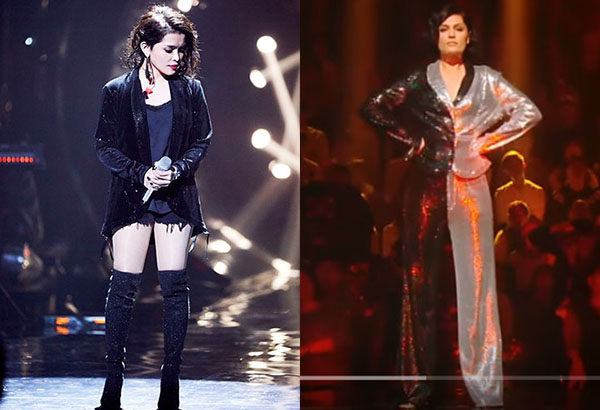 From left: Footage of KZ Tandingan on "Singer 2018" (ABS-CBN/Released); Screenshot of Jessie J performing "Domino" on "Singer 2018." YouTube/The Singer
'Killing Me Softly': Who sang it better—KZ or Jessie?
CHINA — Soul singer, composer, and recording artist KZ Tandingan marks her debut on the global stage as she goes up against international music stars in the hit Chinese singing competition "Singer 2018" on Friday, February 9.
KZ, who rose to fame in the Philippines after winning the local version of "The X Factor," joins "Singer 2018" in its current season's fifth episode, following four consecutive weeks that saw British singer Jessie J as the audience favorite.
"Singer 2018" is China's most popular reality TV singing competition and pits professional singers from around the world against each other, as they vie to win audience votes.
KZ is up against Taiwanese pop singers Angela Chang and Sam Lee this season, while former contestants of the competition include Chinese-American pop star Coco Lee and Hong Kong singer Sandy Lam.
Will KZ ever have the chance to do a "sing-off" with Jessie J?
Watch the following videos and see for yourself! — Deni Rose M. Afinidad-Bernardo
WATCH: Jessie J performing 'Killing Me Softly" in Singer 2018
YouTube/The Singer
WATCH: KZ Tandingan performing 'Killing Me Softly'
YouTube/yojan17vids
RELATED: KZ Tandingan to compete in China's 'Singer 2018'