The hills are alive in Batanes wonderland
February 18, 2017 | 10:40pm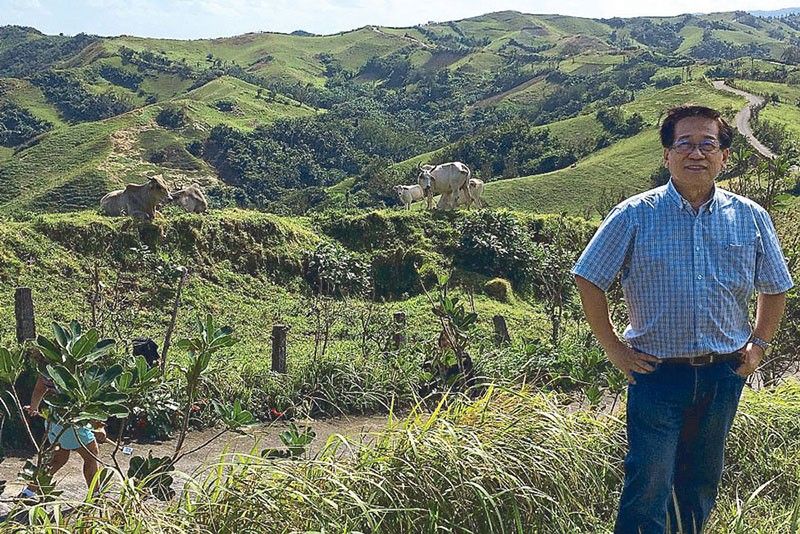 MANILA, Philippines - Yes, Virginia, the hills are alive not only in Salzburg, Austria of the fame musical The Sound of Music, but also in the amazing natural wonders of rolling and steep hills of Batanes Province. It might be the smallest province in the Philippines but it prides itself as one of the biggest tourist destinations with almost 20,000 annual visitors fascinated by the scenic wonders embedded there by nature.
My wife, Mila and I, together with our friends, spouses, doctors Lyndon and Maricor Llamado, and their three children Sam, Alex and Adrianne, in our recent four-day stay in Batanes, were all awed and mesmerized of its scenic places as if nature specially made and assembled them in its six small municipalities.
We took the 8 a.m. flight of Skyjet at Terminal 4 on a Friday and in an hour and 20 minutes, we landed smoothly in the Municipality of Basco, the capital city of the province and its center of commerce. But don't be overwhelmed by the description "center of commerce" because Basco is also a teeny weeny silent town with no shopping malls, no public market and no recreation centers. It does not even have a funeral parlor. And here is where bayanihan is very much alive in Batanes. If a person dies, the women do the prayers, while the men make the coffin of the deceased.
Basco, like its other five municipalities, is also surrounded by rolling hills and mountainous terrain ranging from "steep to very steep." The roads in these municipalities, including their rocky and mountainous hills and their farm to market roads, are all cemented. Thanks to the great efforts of the Abad family, from their late parents Rep. Jorge and Gov. Aurora Abad to former Rep. and Budget Sec. Butch Abad and his wife, Dina, Batanes incumbent representative, whose projects concentrated on improving Batanes' road condition which made it possible for tourists and the locals to travel the entire province with ease and comfort.
The stone houses built since the 19th century are must-see spots in Batanes. From Basco, one should not miss going to Sabtang Island famous for its hilly Tinien View overlooking its picturesque white beaches as well as its Natural Stone Arch or Ahaw. The Ivana municipality is known for its House of Dakay, the most photographed and oldest Ivatan stone house built of lime and stone in 1887. Not to be outdone is the Alapad Rock Formations of the Municipality of Uyugan with its enchanting view of rolling hills, said to be made popular by the movie Hihintayin Kita sa Langit, which starred Richard Gomez and Dawn Zulueta.
The green "grassy plains" all over these municipalities where "contented cattle graze" made me humming with nostalgia the Fair Bukidnon folk song taught to us by our teacher in the '50s during my elementary grade in Daraga, Albay.
During our entire visit of Batanes, we stayed at Martins Inn in Basco which is managed by Dr. Gino Querubin and assisted by his able tourist guide, Danny Boniao. Indeed, it is a never-ending story to describe one's feeling after a short visit to Batanes where the hills are so alive in terms of nature being at its best and the hospitality and honesty of its people ably demonstrated by the zero-crime rate in the entire province.