Jason Derulo left Manila fans 'breathing' hard
MANILA, Philippines - It took him a while, but Jason Derulo made sure that his concert was worth the wait of his Filipino fans.
On Friday, Jason made his fans get off their seats to sing and dance along with him on his concert which happened at the SM Mall of Asia Arena in Pasay City.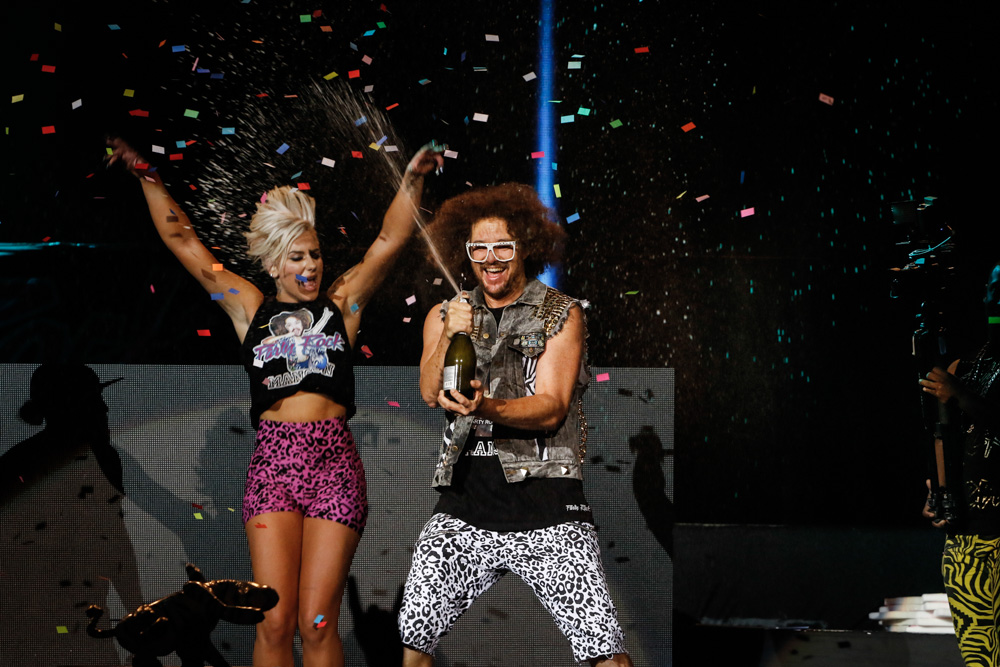 Red Foo partying hard with his fans. Philstar.com/Efigenio Toledo IV
Before Jason's performance, the people were pumped up by his special guest, Red Foo, who performed his hits like "Ridiculous," "Party Rock," New Thang," Juicy Wiggle" and his single "Lights Out" which will be released in a music video in two weeks.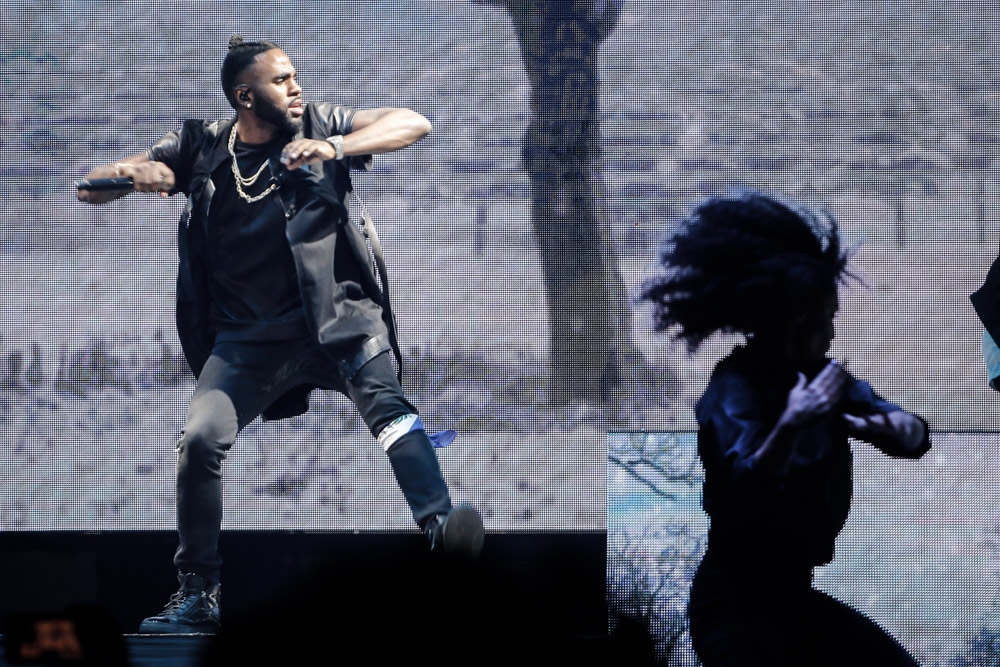 Jason Derulo opened his show with the song "Trumpets." Philstar.com/Efigenio Toledo IV
When it was Jason's turn, he was welcomed on stage by loud cheers, which got louder when he performed his song "Trumpets."
Of course he didn't disappoint his fans when he performed some of the favorites like "Wiggle," "Watcha Say," Riding Solo," "Cheyenne" and "Talk Dirty."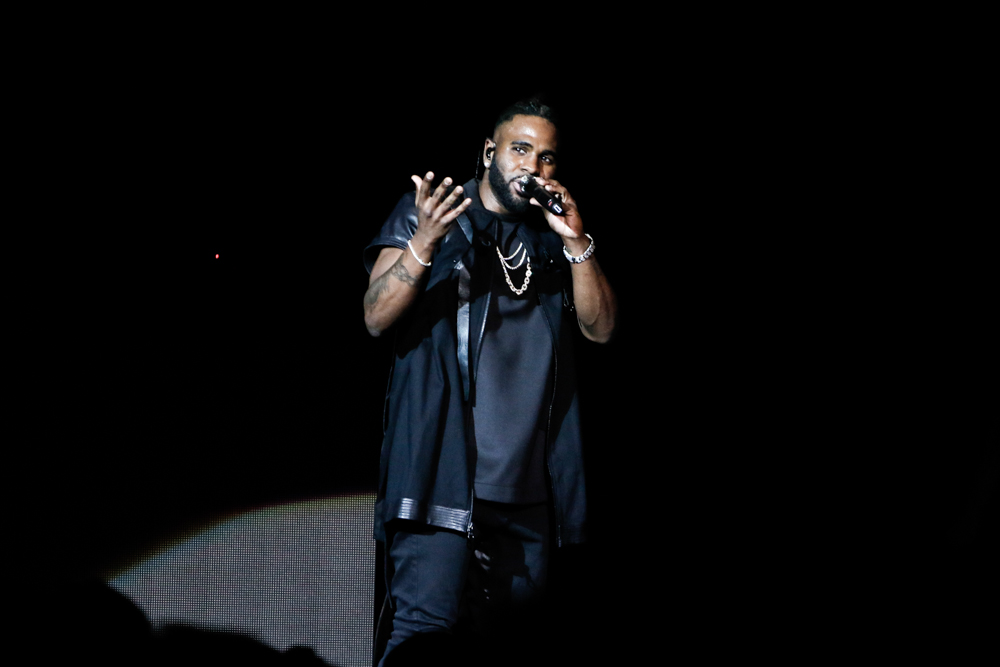 Jason Derulo slowing it down a bit with his mellow songs. Philstar.com/ Efigenio Toledo IV
"Thank you all, from the bottom of my heart, man," he said, addressing his Filipino fans.
"This is incredible!" he added.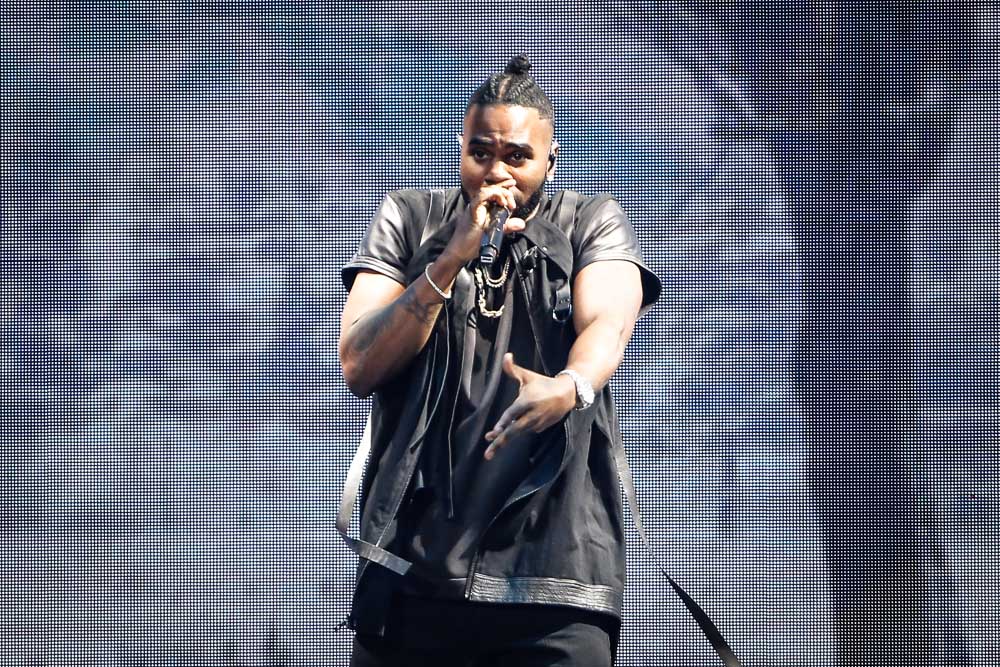 Jason Derulo promised to be back again in Philippines soon. Philstar.com/ Efigenio Toledo IV
He also made the girls swoon as he serenaded them with his hits like "Marry Me," his new single "If It Ain't Love" and "Secret Love Song" which is his song together with the girl group Little Mix that visited Manila last week.
For his song "It Girl," one lucky girl was invited on stage, whom he serenaded face-to-face. Aside from being onstage with Jason, the girls envied the lucky fan when he asked her to wipe off the sweat from his abs.
Jason also performed the song "Other Side" surrounded by his fans, when he went to the front of the house area of the venue and interacted with them.
He ended his show with the song "Want to Want Me" and with a promise that he'll be back to Manila soon.