Wattpad stories come alive on TV5
September 22, 2014 | 12:00am
MANILA, Philippines - After popular stories on Wattpad had leapt out from its online pages and into the big screen with box-office success, the storehouse of fresh and unpublished tales is set to take over television through the primetime mini-series Wattpad Presents on TV5.
Wattpad Presents marks the unprecedented partnership of the Kapatid network with the Canada-based tech company Wattpad to bring to Philippine TV some of the most widely-followed stories on what has been tagged as the largest e-community of readers and writers from all over the world. Aspiring Filipino authors have already been putting out their works on this free site, some of which were already picked up by publishing companies as well as movie outfits that have consequently turned them to blockbuster hits, namely, Diary ng Panget, She's Dating the Gangster and Talk Back & You're Dead.
Wattpad CEO and co-founder Allen Lau himself flew in to the country from the company's headquarters in Toronto, Canada to grace last week's launch of Wattpad Presents.
In an interview with The STAR and other reporters, Lau talked about how this online community began, growing dramatically to attract over 30 million users to date and even reportedly drawing mega-financing from the same people who invested in such "social-media success stories" as Twitter and Tumblr.
"Wattpad is a new storytelling experience which is focusing on social and mobile. In a very simple way, Wattpad is a place for writers to share what they write," explained Lau.
Any Wattpad user (dubbed Wattpadder) can either post stories, poetry or fan-fiction, etc. They can also comment, vote and like any of the uploaded stuff. The writers can make their work as interactive as possible as "they can include YouTube trailers into their stories, can create a book cover, can cast sudden characters in the story, so the entire storytelling experience is very multi-media." Wattpad even holds contests that recognize users who are "popular, on the rise and undiscovered."
Lau said, "The stories can be in any genre or category. They can share their stories with the entire world (because) globally, we have 30 million users, and most of them are readers. Essentially, this is what we are doing."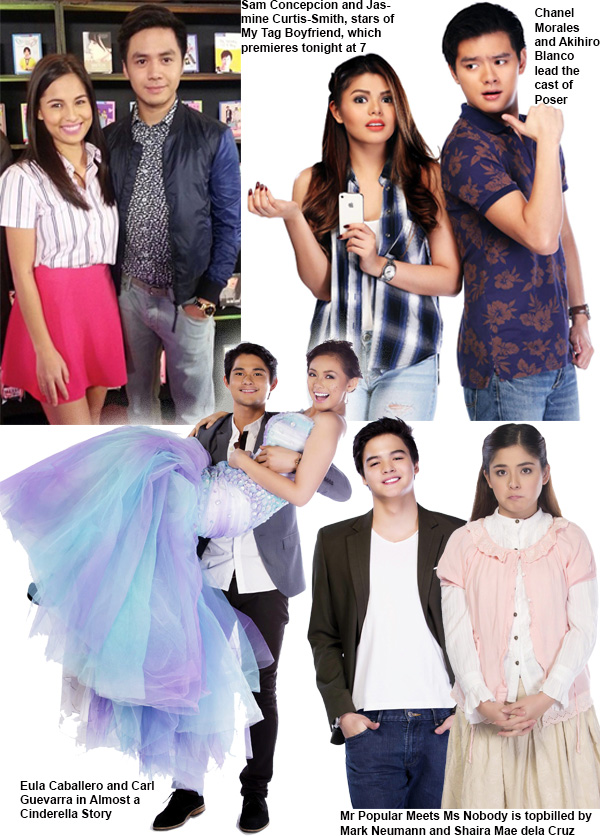 The TV5-Wattpad collaboration, Lau said, is only fitting because "we have many, many users in the Philippines — over five million monthly users (who are) spending over a billion minutes on Wattpad every month. It's a very sizable network and the Philippines is one of the top countries on Wattpad as well. Wattpad is a global phenomenon and Philippines is right at the top — one of the Top 5. US is No. 1. with the Philippines at No. 2 or 3."
Lau believes that the reason Wattpad is a hit among Filipino netizens (aside from the fact that it is a free site with profit largely coming from advertisers) is because "Wattpad is very social and mobile, and Filipinos, everyone uses a cellphone, right? So, I think (Wattpad) really works very well in this environment."
The idea of Wattpad originated 12 years ago from Lau's simple desire of reading content on his mobile phone. In 2006, the Hong Kong-born tech engineer, who described himself as a "serial entrepreneur," decided to finally go for it, and he found a co-founder and collaborator in his friend and former co-worker Ivan Yuen who had an identical dream.
"It was an easy decision to start the company together," Lau said. "We are very unique. There was no one else who had this idea."
Meanwhile, TV5's Wattpad Presents features four Wattpad love stories which Lau described as "very popular and have very strong endings." They are topbilled by some of the network's up-and-coming stars.
Serving as the opening salvo is My Tag Boyfriend, debuting tonight at 7 and starring Jasmine Curtis-Smith and Sam Concepcion. Boasting of 15.2 million reads on Wattpad, it's a story of a Facebook addict who accidentally tags a campus heartthrob in status post that goes viral. The other stories are Mr Popular Meets Ms Nobody (topbilled by Mark Neumann, Shaira Mae dela Cruz and Diego Loyzaga) starting on Sept. 29, Poser (Akihiro Blanco, Chanel Morales and Sam Rodriguez) on Oct. 6 and Almost a Cinderella Story (Eula Caballero and Carl Gueverra) on Oct. 13.
"We're very excited with the TV5 partnership; it's a win-win situation for everyone. We hope it's the start of more projects together," Lau said.
"We work with a lot of different companies and sectors, from book publishing to TV shows, to movie studios," added Lau, revealing that they have had talked with the Hollywood-based literary and talent agency UTA and are in the process of turning another popular Wattpad story into a Hollywood movie.
"We are very grateful that we are able to help a lot of writers fulfill their dreams," he ended.