24K girl Jennica out to prove herself
Remember the game show Kapamilya Deal or No Deal that was hosted first, by Kris Aquino, then by Luis Manzano? One of the things people looked forward to in that show — aside from the heart-stopping suspense each time a brief case was opened — was the appearance of the 24K girls. Some of them used the show as a stepping stone to beauty pageants, commercial modeling and acting careers.
Now here comes another of the 24K girls out to make a name for herself in showbiz. Twenty-year-old Jennica Ollero, a second-year college student (she's pursuing a Liberal Arts degree, major in Advertising, at the Dr. Carlos S. Lanting College, where she is a sophomore) is building up serious credentials as a model. Jennica has walked the ramp for Bench, Philippine Fashion Week, mall shows, fashion shows, even hair and make-up competitions.
All of that exposure led to her being spotted in a pageant and brought her to Backroom, which saw her potential.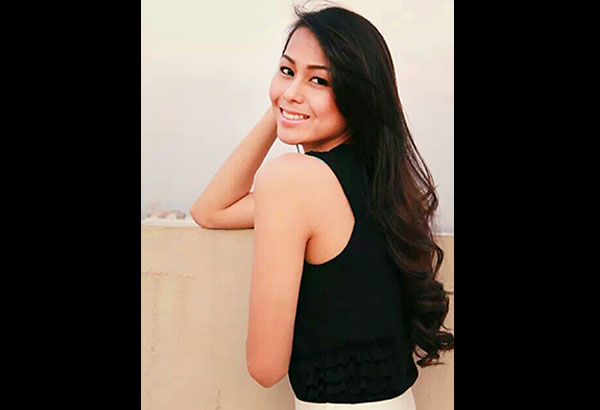 This is an exciting new phase in her life. Like most showbiz newbies, Jennica is very excited about all the possibilities that are opening up to her.
"It was a great experience," she says of being one of the 24K girls.
But that, she says, was just the beginning of what she wants to achieve in this industry. "As a newbie, I want to gain more experience and exposure so that I have a stepping stone," shares Jennica. "I haven't set a deadline, but I've made up my mind to grab all the opportunities that will come."
Jennica is going through something that resembles an "on-the-job" training process that includes acting workshops and training in hosting and modeling — so that when the big opportunity comes, she'll be ready. If given a chance to meet a director, producer or someone powerful in the industry, she even knows what to say when that person asks what sets her apart from other newbies.
Jennica says that in her case, it is "that when it comes to work, I am very professional and hardworking. I will value and appreciate all the projects and work that I'll be doing with passion and dedication."
Another thing you'd be surprised to discover about Jennica is who is that person that inspires her in showbiz. Most young women her age would tell you, straight off the bat, that they would want to be the next Kim Chiu, the next Jessy Mendiola, the next Maja Salvador — which is not bad at all, in terms of a career peg — but Jennica's inspiration is none other than the Star For All Seasons, Batangas governor and multi-awarded actress Vilma Santos.
"She's the person who inspires me in the industry," says Jennica. "She is a brilliant and award-winning actress. And she's also a good politician. In everything she does, she really excels and that makes her a very inspiring person."
So watch out for this young woman because one of these days, you just might see her up on the big screen or on television doing her thing and following in the footsteps of those who came before her. She is a very promising newbie indeed, and even at this stage, we expect her to go as far as her dreams can reach.