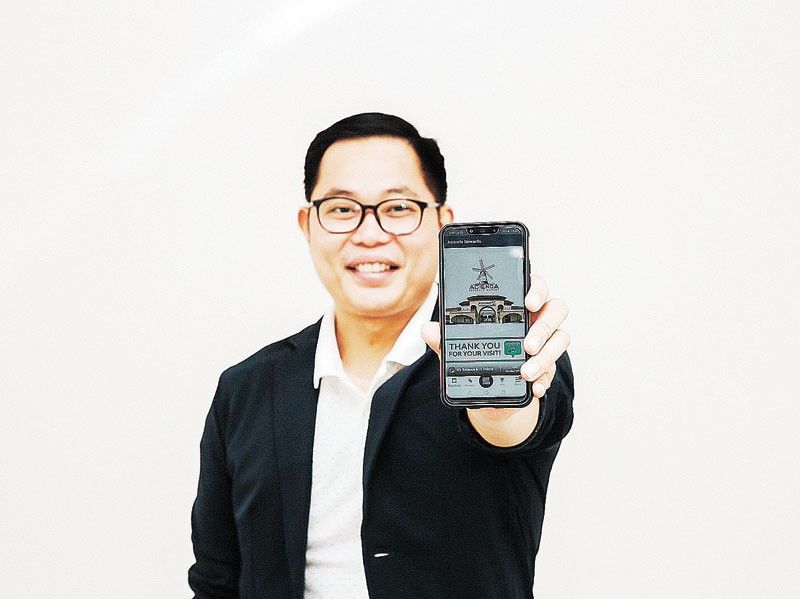 Have phone, will shop: The Acienda Rewards App
Acienda Designer Outlet offers rewards for shoppers
(The Philippine Star) - November 18, 2019 - 12:00am
MANILA,Philippines — This kind of satisfaction is what Acienda Designer Outlet (ADO), the country's first true international Outlet mall, is all about — offering the best deals from the best brands that the most discerning shopper would want to have.
Now, Acienda is offering more reasons to go shopping with even better reward options via its state-of-the-art Acienda Rewards App.
Shopper's App
An easy to use application, the Acienda Rewards app lets shoppers accumulate points with every purchase which guests can then exchange for items and extra discounts in the stores.
Points are already earned the moment a shopper signs up and members can enjoy freebies from time to time such as a new Oakley Max Cap. Deals are regularly refreshed and these can be found via the app which can be downloaded for both iOS and Android gadgets.
There are plenty of rewards and even gift certificates from participating brands like New Era, Reef, Oakley and Under Armour. Shoppers can also get freebies from ADO itself, such as shopping bags and key chains. Service GCs like free dental services from brands like Bautista Dental Center can also be availed.
The app is also ADO's avenue to announce exciting new prizes for shoppers, something that the lifestyle hub regularly cooks up.
New Lifestyle Hub
Acienda Designer Outlet, a P2.5 Billion project from premier developer Cathay Land, is slowly making a name among bargain enthusiasts looking for some great finds all throughout the year. ADO offers 30-70 percent discount in all brands 365 days of the year!
This includes staple favorites like Mango, Guess and Mossimo. Shoe-holics also find their haven at ADO with brand offerings like GEOX, Reef, Vans, Skechers, Florsheim, Naturalizer and Nine West.
"We're always on super sale here at ADO, sometimes we do further reductions during Mega Sales that can reach up to 75 percent off. Now the best way to complete the ADO experience is by getting additional freebies on top of your purchases via the Acienda Designer Outlet app," said Arman Ilano, Acienda Designer Outlet, center director. "It's really simple, just download the app and then scan the QR code once they are done purchasing in any ADO store then they accumulate the points and get some exciting freebies.:
This shopping haven is now being regarded as one of the most exciting destinations near the famous Tagaytay tourist spots and can be easily visited via the Aguinaldo Highway which can be easily accessed by both commuters and private vehicles.
Ilano added that shoppers can expect even more exciting outlet concepts and brands from Acienda Designer Outlet towards the year end.
For information, visit www.aciendadesigneroutlet.com.