Can AI eliminate jobs in the workplace? Experts weigh in Philippine setting
December 28, 2018 | 2:52pm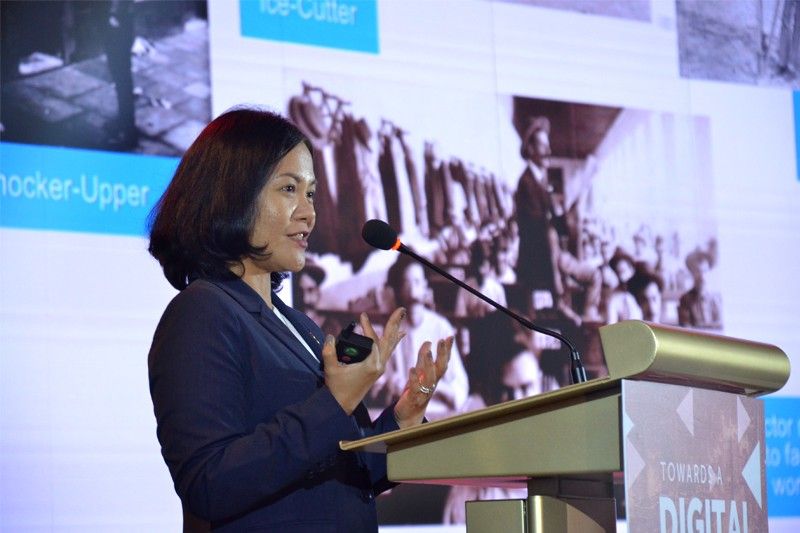 MANILA, Philippines — With the way it is sweeping industries that invest and rely in technology, two experts have likened Artificial Intelligence to a tsunami—a tsunami that brings forth waves of change.
When industries are involved, so is the workforce, which is predicted to be affected most by AI in the near future.
"Technology and advancements have always insistently eliminated jobs for many centuries," said Ambe Tierro who leads the Advanced Technology Center and the Global Artificial Intelligence Capability and Delivery Lead at Accenture Philippines.
Together with Ayala Corp. Education Chief Executive Officer Alfredo Ayala, Tierro tackled how AI will reshape—rather than replace—jobs of the future during the recently held "Towards a Digital Future."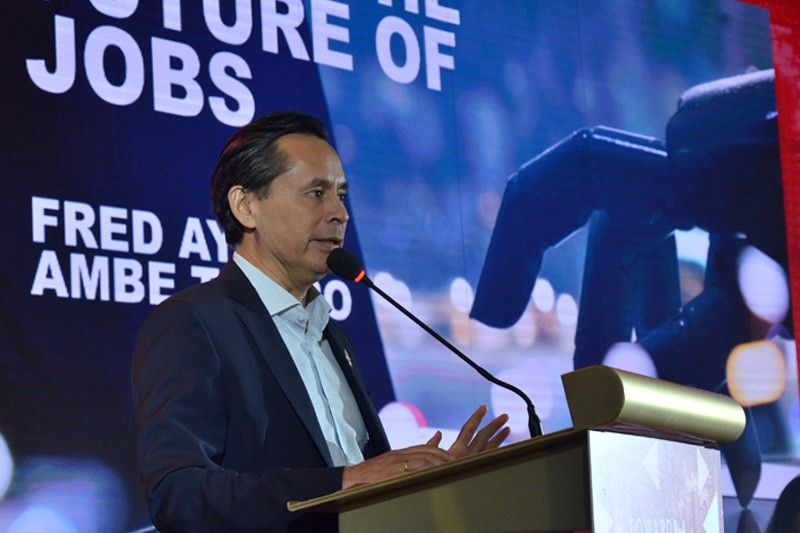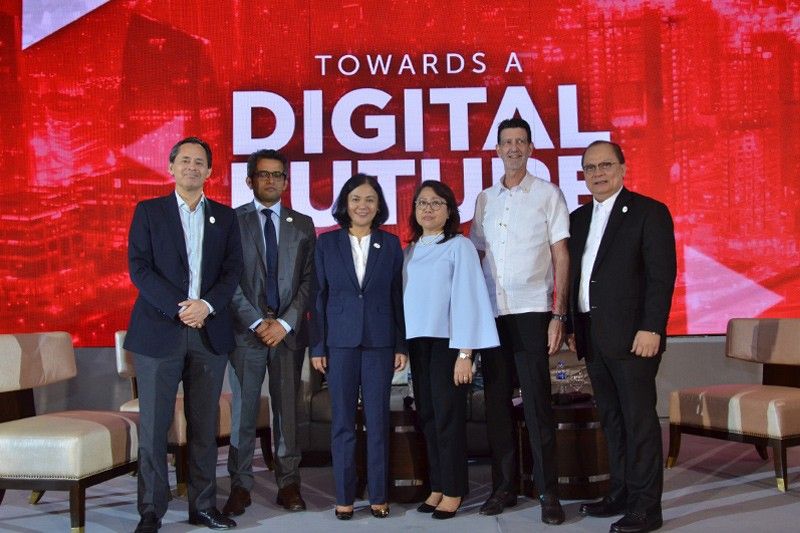 <
>
Understanding AI
From being a Bachelor of Science degree holder to becoming the leader of AI innovations and technologies for one of the leading BPO companies in the country, Tierro has seen the continuous advancement of AI, which she believes is "one of the most profound revolutions that we will see in our lifetime."
To share her understanding, she described AI as systems that mimic human intelligence by exhibiting four characteristics: Sense, comprehend, act and learn.
By sensing, AI perceives the world around it through images, sounds and speech. And then it understands and gives meaning to these data through comprehension. AI then acts based on what is comprehended. Its actions can be manifested in the physical world.
Most important of all is that AI continues to learn and improve its performance overtime from its experiences and data it digests, she said.
The perfect example of AI based on these characteristics are self-driving cars, Tierro added.
"They sense the world around. They can see signs, traffic lights, other vehicles. They can comprehend so they know what traffic lights mean. They also act based on this information. It would stop at red, and go at green. Everyday it would learn hundreds of thousands of data from vehicles in obstacles, different images of signs and so on," she explained.
Autonomous driving was first in the limelight in 2007 when the United States' Defense Advanced Research Projects Agency held a competition on driverless cars. Today, leading motoring companies have joined the bandwagon, all trying to develop the safest and most advanced AI on their vehicles. In Dallas, Texas, a company has just launched its AI-driven, ride-hailing service.
AI will continue to expand its reach in societies. In Accenture's annual report, bold predictions regarding AI had been made.
"By 2028, AI will show its creativity and produce a full-length movie, a blockbuster film," Tierro said.
Earlier AIs have been reported to write fan fiction. One included a new chapter for the boy who lived titled "Harry Potter and the Portrait of what Looked like a Large Pile of Ash." It's hilarious.
AI in the workplace
From the same Accenture research, it has been predicted that 85 percent of customer interactions will be managed without humans by 2020. AI-led customer service will run round-the-clock. This is only at the tip of the iceberg for BPO- and IT-related industries.
As such, it has been found that 80 percent of interviewed executives were agreeable on integrating AI in their workplaces.
"And close to 50 percent of execs we've talked to locally and globally believed that their job descriptions are obsolete. [But] in the same survey, only 3 percent of these executives is investing in skills," Tierro revealed.
What can cause alarm is the fact that low-skilled workers are the most susceptible to automation. The world has seen industries opting to use machinery over humans for scale and efficiency.
"Unfortunately, these workers need to have training but they don't have access to the training which is compounding their disadvantage," the AI expert said.
How then, can companies keep up? Tierro poised three solutions namely speeding up experiential learning, empowering the vulnerable and shifting focus to creativity.
"Speed up experiential learning. Learn by immersions. There is an opportunity to do this in much more speed using technology, virtual reality, and other forms of AI itself," she said.
"Part of what we want to achieve is to encourage individuals and groups to empower these groups of learners, [who are] mostly adults, older people, or those who work in small companies. Their companies don't have the capacity to invest in these trainings," Tierro said.
And not just focus on technical skills in these trainings but also on creative skills.
"We should guide them. It's easy for us to say upscale these skills but in the real world, they need to be guided. Let's use more modular courses where there are more flexible learning options.In our company rolled down learning boards,bite-size trainings for our employees to take on the go," Tierro said.
Facing the AI tsunami
The younger generation, who will fill the new workforce, must also be prepared to face the AI tsunami. While education is still key, it need not be in the classroom anymore.
Citing a commentary from CNCB, Ayala said, "We now see the death of the diplomas or degrees. More and more companies are saying that we don't need college degrees in [hiring] people."
Companies will be looking for job skills.
College students may take inspiration from freelancers who are among the first to recognize the trend. In the survey Freelancing in America 2018, released only in October, freelancers now put more value on skills training.
From the 6,000 surveyed, 93 percent with a four-year college degree said skills training was useful versus only 79 percent who said their college education was useful to the work they do now. Moreover, 70 percent of full-time freelancers participated in skills training in the past six months compared to only 49 percent of full-time non-freelancers.
On the other hand, a 2016 World Economic Forum report discovered that "in many industries and countries, the most in-demand occupations or specialties did not exist 10 or even five years ago, and the pace of change is set to accelerate."
AI may take over, but humans can too, especially if they go beyond traditional education. It's not just about knowledge but actual skills.
"Critical thinking skill is no longer prioritized for humans because computers can do it better. AI can tell what a cancer cell is or not. What is hard for computer s to design a new approach to cancer because it requires imagination," Ayala said.
Decision making is another skill to master. "Computers are not so good with that. This is an example. AI is made to decide how to tackle crime on San Francisco. AI's answer was to lock up all the African-American in San Francisco. [It was] lacking in context.
"I think these are all examples we educators need to really understand," Ayala, who is also the CEO for Livelt Investments, a BPO investments company.
Still for his fellow educators, Ayala pushed for blended classrooms where learning online and offline are integrated. Online learning offers access to the best teachers in the world, while offline learning provides personal interaction and guidance from someone.
Online education tends to be more competitive in pricing—especially when compared to college education. An example is Coursera, which has allowed its students to basically pick as much courses that they want. They can take 10 industry certified certifications for only $200 dollars a year.
In the country, the IT and Business Process Association of the Philippines is pushing for the government to fund the industry's National Skills Upgrading program, which according to Ayala may cost P5 billion a year.
He said that via DepEd, CHED, DICT and DOF, the fund will be used to retrain teachers, enabling access to e-books and online courses, and educational vouchers.
"These vouchers will be given to citizens to go out and take responsibility for their life-long learning," Ayala said.
"Hope we can work together to create a workforce that is hungry to learn. And that we will raise not just change but constant change," Tierro ended.
At the "Jobs of the Future" session, Tierro and Ayala then went on a panel discussion with Sameer Khatiwada, economist from the Asian Development Bank; Teng Alday, Mercer Philippines CEO; Justo Ortiz, Blockchain Association of the Philippines chairman; and moderator Ramon Dimacali, president and CEO of FPG Insurance.
Held last November at the Shangri-La at The Fort in Taguig City, Towards a Digital Future was organized by The Romulo Foundation and supported by PLDT Enterprise.