Fintech innovations to push financial inclusion across the Philippines
October 17, 2018 | 3:10pm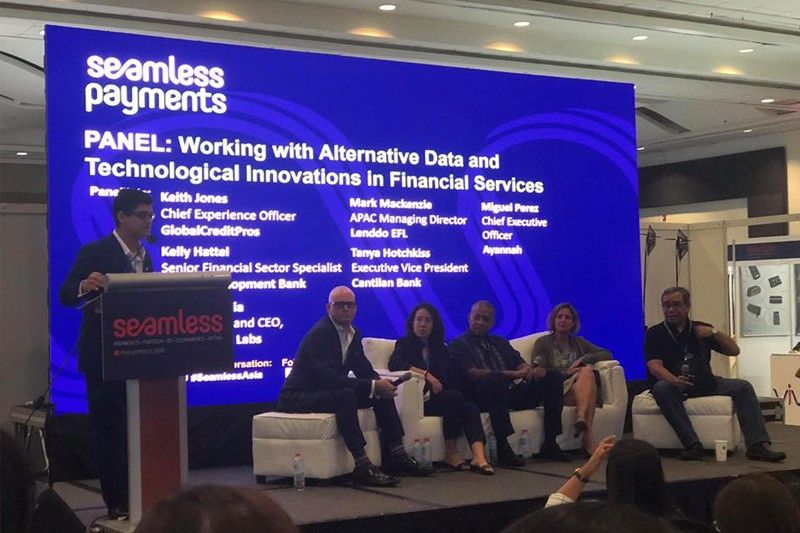 MANILA, Philippines — E-wallets, blockchain and other innovations in finance technology (fintech) will continue to grow in significance and become key drivers in pushing forward financial inclusion in the Philippines, according to various presenters at Seamless Philippines 2018.
The event gathered over 3,800 entrepreneurs, business executives and professionals for a discussion on digital payments, e-commerce, retail and identity recently at the SMX Convention Center.
"By challenging assumptions, reimagining processes and providing enabling tools, fintech is able to make space for new products and solutions that can connect the unbanked and unserved markets—especially in developing countries like the Philippines—to important government, financial and social services," said Sharon Roessen, managing director of Terrapinn, the organizer behind Seamless Philippines. "We created Seamless building on 20 years of experience running Asia's largest and longest running conference focused on cards and payments and transforming it into a dynamic summit and large-scale exhibition of the converging worlds of ecommerce, retail and payments."
Fintech firms drive financial inclusion
According to the 2017 Financial Inclusion Survey (FIS) of the Bangko Sentral ng Pilipinas (BSP), the number of Filipino adults who own an account is estimated at 15.8 million or around one fourth of the total adult population. Ownership of an account that can be used to save money, receive salary, send or receive remittance and pay bills is a basic indicator of financial inclusion.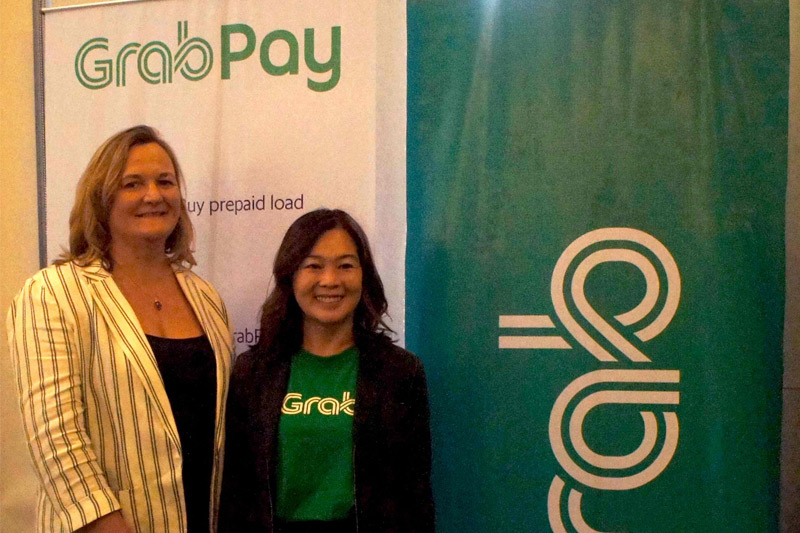 Sharon Roessen, managing director for Terrapinn, and Huey Tyng Ooi, managing director for GrabPay Singapore, Malaysia, and Philippines announced at Seamless Philippines 2018 the new payment service offerings of GrabPay for Filipinos with their recently-approved e-money license from BSP. Released
Featuring 165 speakers in seven theaters, Seamless Philippines brought in industry disruptors and leaders to deliver highly focused presentations and case studies.
"We see a significant shift in the region to cashless and transparent payments initiatives," said Rajan Narayan of BPC Banking Technologies, a company supplying technology and relevant services—including shared retail payments business transformation solutions—to fintech ecosystem players.
"We at the BPC were delighted to participate in Seamless Philippines 2018 to connect with industry professionals and organizations as well as showcase the SmartVista suite of products to enlighten them about digital banking, Omni channel experiences, contactless payments, e-wallets and other ways to help them future-proof their payment processes. BPC provides comprehensive, flexible and customer-oriented technology services that help organizations innovate and improve their payment services."
Meanwhile, Zoilo Jesus Dela Cruz of Nationlink Network, an ATM network providing modern electronic financial products and services to the countryside, discussed how his network builds a more financially inclusive system by working with bottom-tiered financial institutions.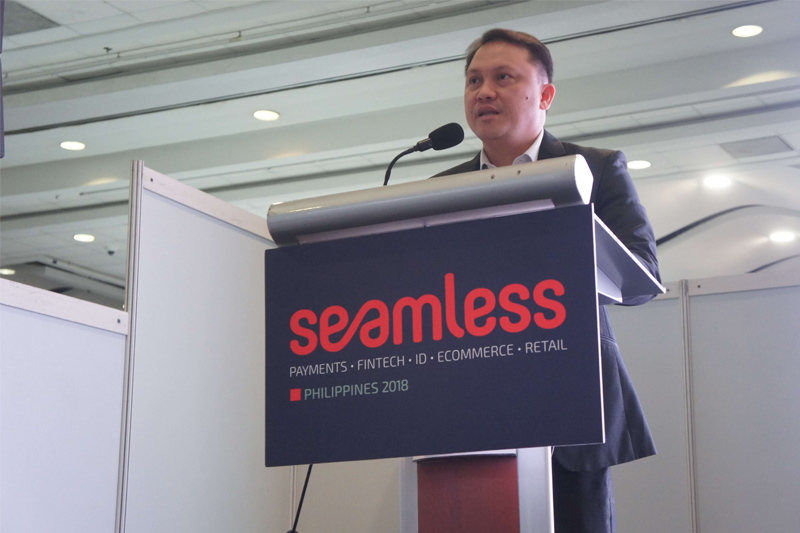 Allan Cabanlong, assistant secretary for the Department of Information and Communications Technology (DICT) shares during Seamless Philippines 2018 the government's initiatives to build a cyber-resilient country. Released
"For 35 years, Nationlink has been fostering financial inclusion for the Philippines by giving rural communities access to modern banking services," said Dela Cruz. "By sharing our key insights and experiences at Seamless Philippines 2018, we hope to empower more institutions in transforming lives of families in remote towns and provinces through fintech innovations, so no one gets left behind."
Ride-hailing platform Grab announced the local launch of GrabPay, its mobile wallet solution for bills payment and purchases outside the company's transport services. The Philippines is the fourth Southeast Asian market introducing the innovation, according Huey Tyng Ooi, managing director for GrabPay.
Engaging with government leaders
The event also welcomed government speakers to touch on various digital innovations facilitating the improvement of various public services. They were Makati Mayor Abigail Binay-Campos; Representative Sharon Garin; James Jimenez, director and spokesperson for the Commission on Elections; Allan Cabanlong, assistant secretary of the Department of Information and Communications Technology and executive director for CICC; Rosemarie Edillon, undersecretary for the National Economic and Development Authority; Lisa Bersales, undersecretary and national statistician for the Philippine Statistics Authority, among others.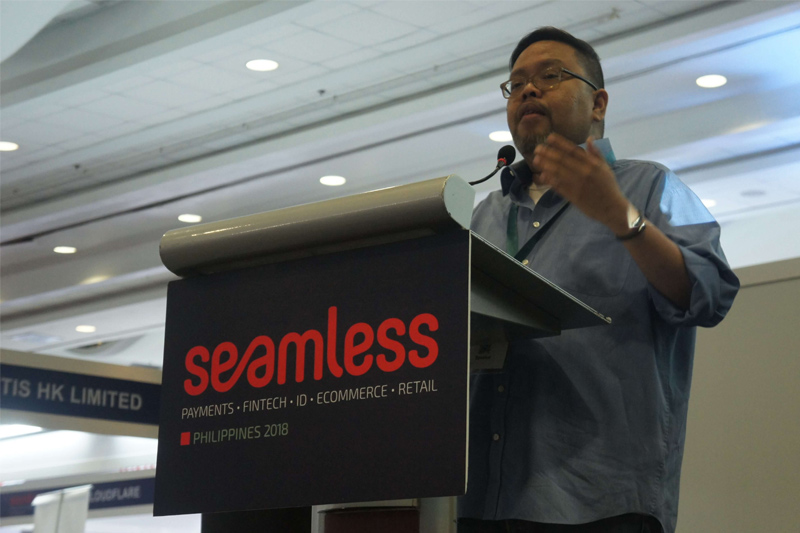 James Jimenez, spokesperson for the Commission on Elections, discusses during Seamless Philippines 2018 how they verify and secure voter information. Released
Next year, Seamless Philippines will return to Manila on September 25 to 26, 2019.