Quick takes from around the market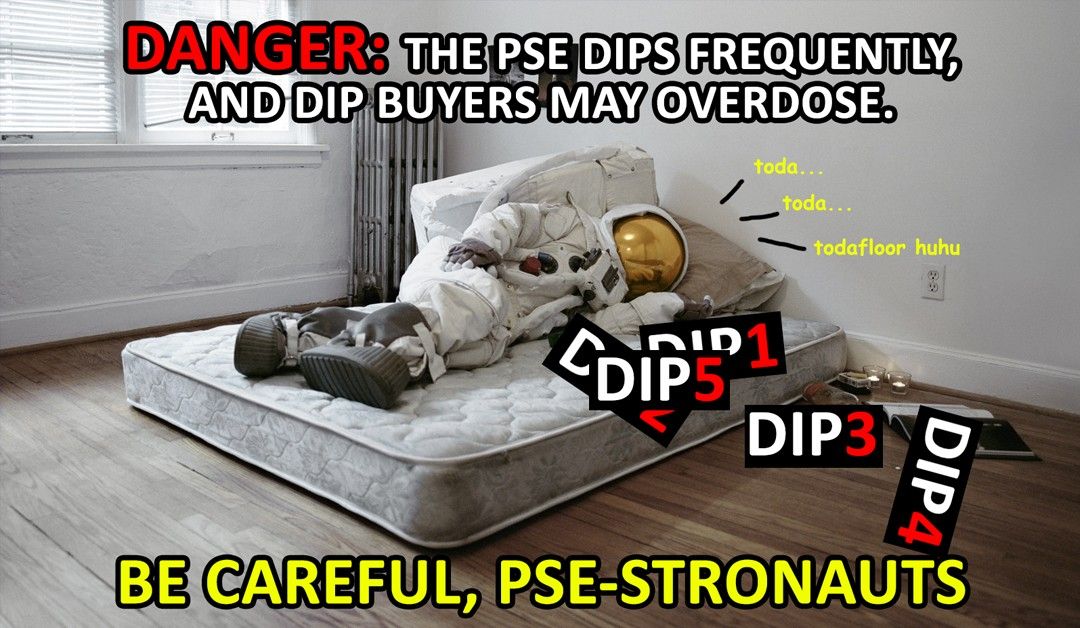 CTS Global [CTS 0.86] [link] is still significantly below its offer price of P1.00/share, despite some attempts earlier in the trading day to push the price into the ?0.90s. Volume has really eased off since the stock began trading below its offer price about a week ago. Is this a case of investors dumping out of a trading firm because the medium and long-term equities case is so muddled, or is this the market's process of price discovery for CTS's best case scenario? On the one hand, CTS's best year of the past three was during the pandemic when markets were anything but orderly. On the other, though, there's simply no data yet to validate CTS's business plan. Perhaps traders are just less willing to hold this bag now that the contextual environment around it has degraded in the interim.

Medlines Distributors [MEDIC 0.73 3.95%] [link] continues its slow-motion implosion that started back at its IPO at ?2.30/share. The stock is down 68% in just 5 months, and while the stock has not really stopped dropping, the rate of the drop has started to chill out a bit. Now MEDIC's asked for an extension to file its Q1 earnings report (auditors having finished confirming its FY21 earnings). This is truly a stock that has been dying since the day it was born.

Manila Mining [MA 0.01 1.00%] [link] stock rights offer period begins today, and runs through to the end of the week. Shareholders can buy 1 SRO share for P1.00/share for every 5 MA/MAB shares already owned. MA hopes to list the shares in June, but the date isn't set in stone as it will use the proceeds from this raise to fund the increase in authorized capital that needs to happen before the rights shares can be listed.
--
Merkado Barkada's opinions are provided for informational purposes only, and should not be considered a recommendation to buy or sell any particular stock. These daily articles are not updated with new information, so each investor must do his or her own due diligence before trading, as the facts and figures in each particular article may have changed.