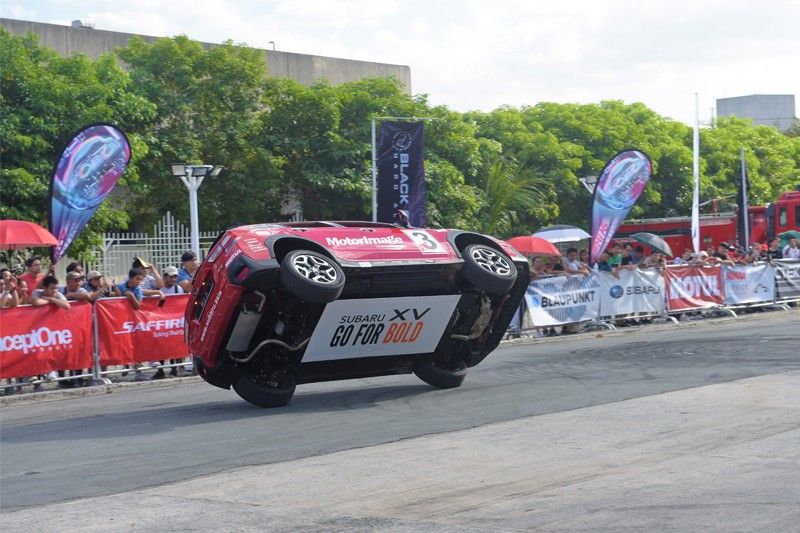 A round of mind-blowing stunt performances by Russ Swift Stunt Show will be one of MIAS 2019's highlights.
Photo Release
MIAS 2019 is now open! 15 reasons to visit
(The Philippine Star) - April 4, 2019 - 3:30pm
MANILA, Philippines — The Manila International Auto Show, or MIAS, is more than ready to fuel the excitement of car lovers and motoring enthusiasts as it returns for its highly-anticipated 15th edition until April 7 at the World Trade Center.
Far from the ordinary, run-of-the-mill car show, visitors can expect this year's MIAS to be packed with even more impressive car launches and a host of exciting highlights that are guaranteed to offer a worthwhile experience.
As it aims to let the automotive community "Experience Fun and Function" like never before, MIAS 2019 offers 15 reasons why one shouldn't miss this year's presentation.
1. Public debut of the latest car models
Known for its top-notch car launches, this year's MIAS is set to unveil some of the most anticipated models of the season, including special and updated editions, as well as new lineups from brands such as Ford, Subaru, Hyundai, Jeep, Chevrolet, Kia, MG and Suzuki.
2. Car club displays at the WTC driveway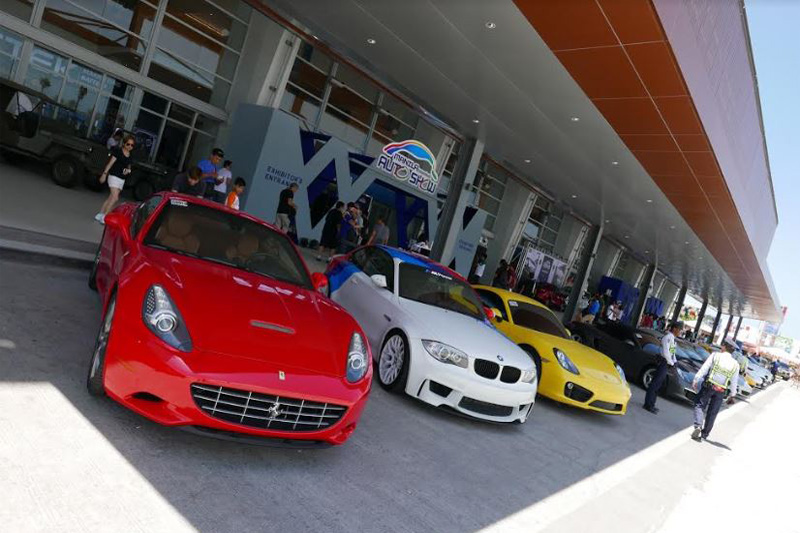 Enthusiasts can check out participating car club displays at MIAS 2019. Photo Release
At this year's MIAS, participating car club displays are the Jeep Club of the Philippines on day one, Old School Car Club on day two, Club Xpander Philippines on day three, and Muscle Car Club x Drift Xhaust on day four.
3. Truck pavilion
For those who are looking to check out commercial vehicles and large trucks are encouraged to check out the Truck Pavilion where leading custom off-roading brands such as Autokid, DAF, Foton, Hyundai, JAC, JMC and Ural from Russia.
4. Test drive the latest cars
Attesting more to the fact that MIAS has everything covered, a test drive area will be located at the west parking of World Trade Center Manila to allow show attendees to test drive different models from different car brands all in one venue.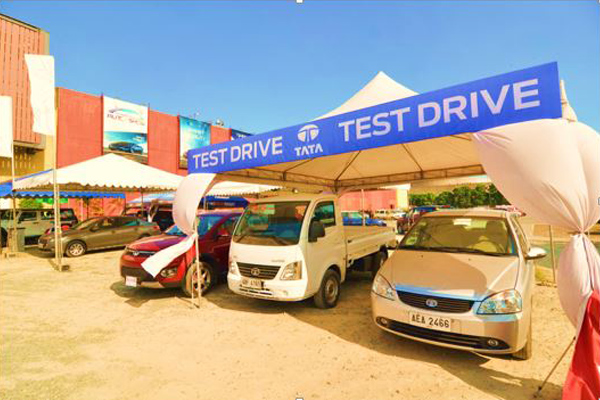 Test drive different models from different car brands all under one venue at MIAS 2019. Photo Release
5. Miniature die-cast car collection display
Aside from full-size cars and trucks, a miniature die-cast car collection display will also be available throughout the show. The DCPH will showcase hundreds of vehicles in various scales from 1:43 to 1:10. Check out these miniature motoring marvels painstakingly curated by collectors.
6. Swap meet
This event highlight is presented by MIAS 2019 in partnership with the Diecast Car Collectors of the Philippines. Here, attendees may opt to shop for new additions to their collections with the price of the items ranging from a few hundred to several thousand pesos. DCPH will hold a collector's swap meet at the tent linkway and offer fantastic bargains for collectors and car enthusiasts.
7. 20 years of Land Rover Club
In celebration of its 20th year, the Land Rover Club of the Philippines (LRCP) will gather the rarest, most unique and pristine Land Rover and Range Rover models in the Philippines for a display at Ortigas Techpoint.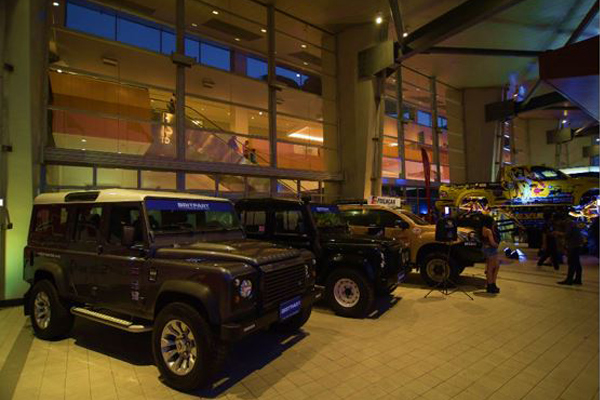 Get a unique opportunity to see the modified Land Cruiser. Photo Release
From here, LRCP will select the most iconic models to be displayed at MIAS 2019. Alongside this, the Rainforest Challenge (RFC) Global Series will also display the off-road race truck used by Team Philippines in the RFC Grand Finals in Malaysia last 2018. Here, show attendees will get a unique opportunity to see the modified Land Cruiser used in one of the world's toughest motorsport events.
8. Custom motorcycle display
With the resurgence of classic custom bikes, this year's MIAS will be showcasing a collection of café racer bikes at the linkway area of the venue. Known for their classic style, these custom made motorcycles are reminiscent of Grand Prix road racing motorcycles of the early 1960s. Considered a status symbol for the youth of that generation, young motor enthusiasts will surely appreciate this interesting display.
9. Russ Swift Stunt Show
Hailed as one of the most anticipated events at MIAS, international precision driver and Guinness World Record holder Russ Swift is back with his trusty Subaru models like the XV, Forester, and Impreza for another round of mind-blowing stunt performances.
10. Petron-MIAS Custom and Classic Car competition
An event highlight not to be missed by car junkies, this year's Custom and Classic Car Competition will be featuring over a hundred entries of the most creatively envisioned car setups. The entrants will be besting it out against one another to win recognitions such as the Best Interior, Best Engine Display, Best Body Kit and the coveted Best of Show Award.
11. Free vehicle check-up
This year, MIAS teams up with MyCASA to offer free vehicle maintenance checkups and free technical consultations of local vehicles including SUVs and vans to MIAS attendees but with the exception of trucks and motorcycles. Available on a first-come-first-served basis, attendees need only to present a copy of their MIAS ticket and sign up for an open slot to avail of the free service—one person can avail of one slot.
Slots will open at 9:30 a.m. each exhibit day and will close at 5:30 p.m. About 25 slots will be scheduled per day and each 21-point checkup will take about 20 minutes. The venue is located at the Exit of Truck Pavilion.
12. Exciting activities as presented by exhibitors
Each year, MIAS strives to keep its activities new and exciting. This year, attendees will surely enjoy the activities prepared by the exhibitors.
One of these is at the Shell booth, where guests can have their photos taken and printed out by Instaroid Philippines. Meanwhile, BPI Family Auto Loan will be offering flexible financing packages for those intending to purchase a vehicle, limited free entrance tickets for BPI/BPI Family Savings Bank Preferred Clients as well as great deals from different participating brands such as Volkswagen, KTM, Kia and Honda. More booths will be setting up games and giveaways.
13. Car accessories haven
One of the things that car lovers look forward to at MIAS is its extensive aftermarket section. Apart from this, visitors should keep their eyes peeled for exclusive discounts, promos and deals that will be offered by the exhibitors, such as on-site 10 percent discounts on dashcams, 20 percent off on motor oil, and 10 percent less on all car wash needs, to name a few.
14. Hassle-free parking
To make the experience more convenient for visitors, MIAS 2019 will be offering free shuttle services during the event from the World Trade Center and the Cultural Center of the Philippines parking lot and vice versa.
15. A family weekend affair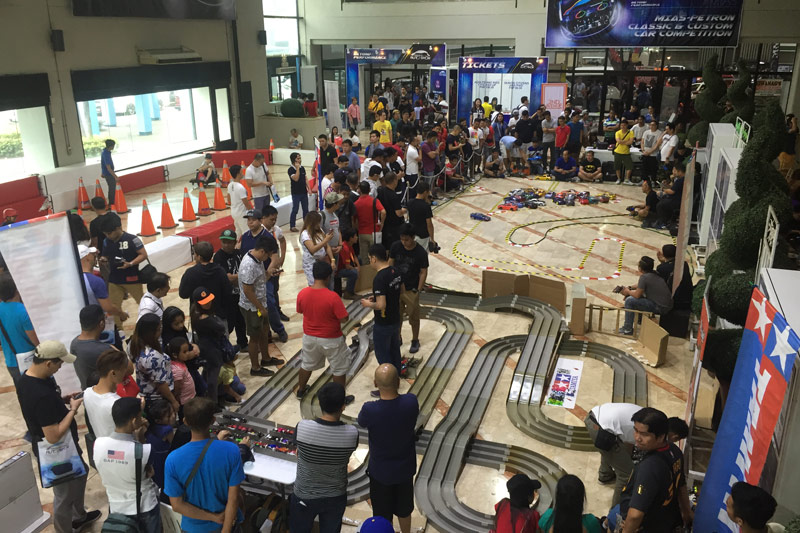 Families in attendance will surely enjoy the many pocket events throughout the auto show. Photo Release
Not just for car enthusiasts, MIAS 2019 is open to anyone and everyone who's looking for a cool and exciting event to experience with their loved ones. Kids are sure to enjoy the many different pocket events happening throughout the four-day show, such as the Tamiya and Remote Control Drift race event.
Different race formats will be held every day during the show including the Open Class race, Speedtech race, and the Prostock race. Participants will go head-to-head for a chance to win trophies and cash prizes. During the event, Tamiya enthusiasts may also choose from a wide range of static model kits of the most popular sports cars and race cars as well as kits of the 4WD.
Organized by Worldbex Services International, for the benefit of the ABS-CBN Lingkod Kapamilya Foundation Inc., "MIAS 2019: Experience Fun and Function" is happening until April 7, from 10 a.m. to 10 p.m. at the World Trade Center Manila and North Wing in Pasay City.
For more information, visit www.manilaautoshow.com or follow @mias on Facebook and @mias.ph on Instagram.