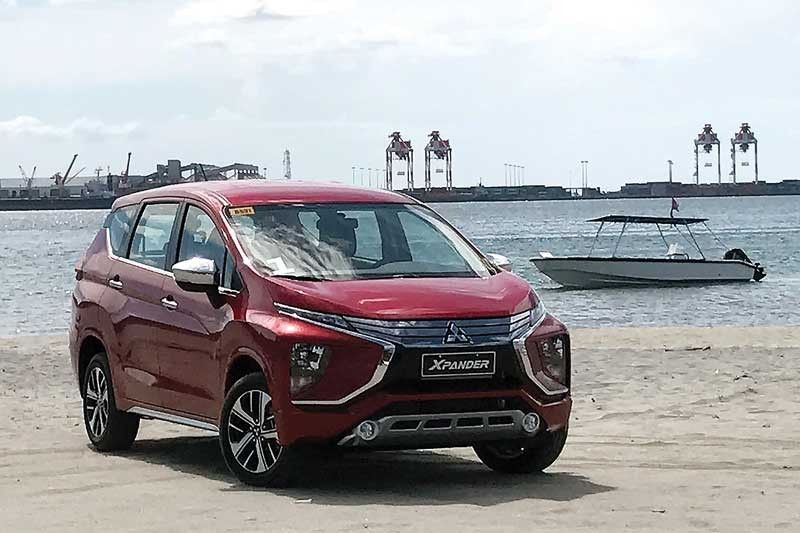 Angel Rivero
(The Philippine Star) - December 5, 2018 - 12:00am
MANILA, Philippines — It was only late last month that we actually had a local media drive of the all-new Mitsubishi Xpander — the reason for the delay simply that customer demand has been consistently high. There were hardly any test units that could be left for media use. That says a lot about how the Philippine public has warmed up to Mitsubishi's new model. After all, it falls into the new, fast-growing segment that dances between the MPV and SUV genres.
After its world premiere at the GAIKINDO International Auto Show in Jakarta, Indonesia held in August of last year, the Philippines became the second country to offer the new model in its market. The Xpander is now locally available in four variants: the P955,000 GLX M/T, the P1,030,000 GLX Plus A/T, the P1,065,000 GLS A/T, and the P1,130,000 top-of-the-line GLS Sport A/T, which offers Hill Start Assist (HAS) and Active Stability Control (ASC) as among its bells and whistles.
Our long drive was a journey that took us through the jammed lanes of EDSA, the smooth, high-speed ribbons of the NLEX and SCTEX, lots of twisty country roads en route to Morong, Bataan, and even some long patches of dirt roads leading up to the heritage resort of Las Casas Filipinas de Acuzar. It was a well-rounded combination of flat ground, hilly slopes, highway pavement and rocky road cuts to properly test the vehicle's driving dynamics. And to my delight, the Xpander truly proved to be a versatile animal.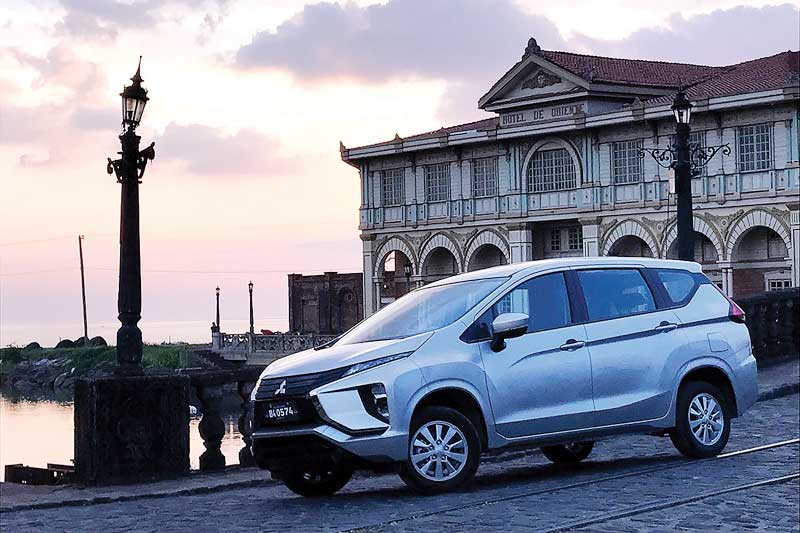 Let me first admit that I have always thought quite critically of vehicles that fall into this segment that straddles between MPV and SUV. I have always worried about their inherent limitations — all the necessary compromises to maintain a certain price point — especially when it comes to power, and the potential sluggishness at takeoff. To my surprise, the Xpander pleased me with its driving responsiveness. Launching from a complete stop did not disappoint; and pushing for sufficient speed within a limited time frame to overtake other vehicles on the highway was not a frustration. This vehicle drives better than expected.
And there were no sacrifices when it came to cabin comfort. The front and rear seats were notably comfortable — easy to fall asleep in, I should say. The driver's position was also comfortable and the high seating position gave a good driving command of the road. Passengers had the bonus of thoughtful, smart storage pockets (in different sizes) located all over the cabin. And to keep everyone happy, all three rows had their own 12-volt power outlets.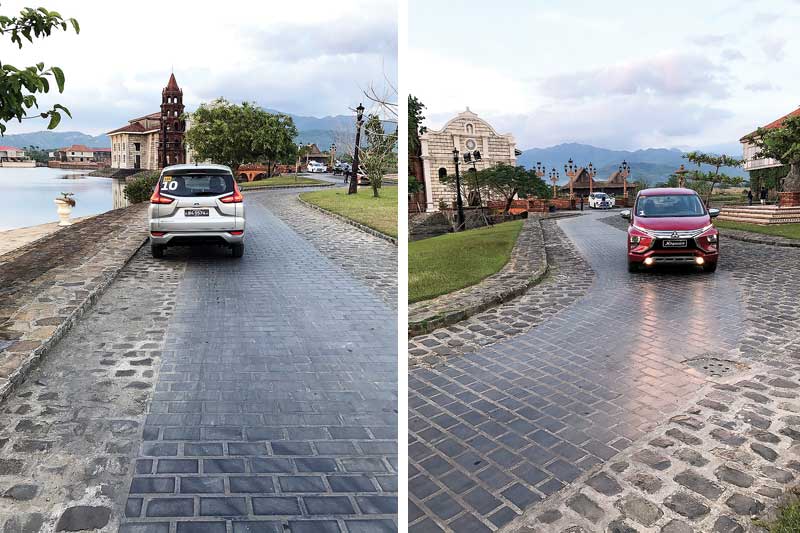 One of my personal favorite features in the Xpander is its huge glass area — providing driver and passengers with large, panoramic views of the beautiful outdoors. That, and the glass is also layered to be extra thick to minimize outside noise and provide a quieter, more pleasurable experience.
The seven-seater's 205-mm ground clearance is a plus — especially when driving through bug bumps and potholes. Although it is obviously not a full-on SUV that was built to readily tackle proper off-roading, it is a pleasant weekend warrior that can take families on active, out-of-town trips, especially with its great storage capacity.
When the second and third row seats are folded, the Xpander can offer up to 1,630 liters of storage space. And if you are one to have peeves, I am happy to say that the Xpander is the only vehicle in its class that offers a real flat luggage floor without the annoying bumps and gaps.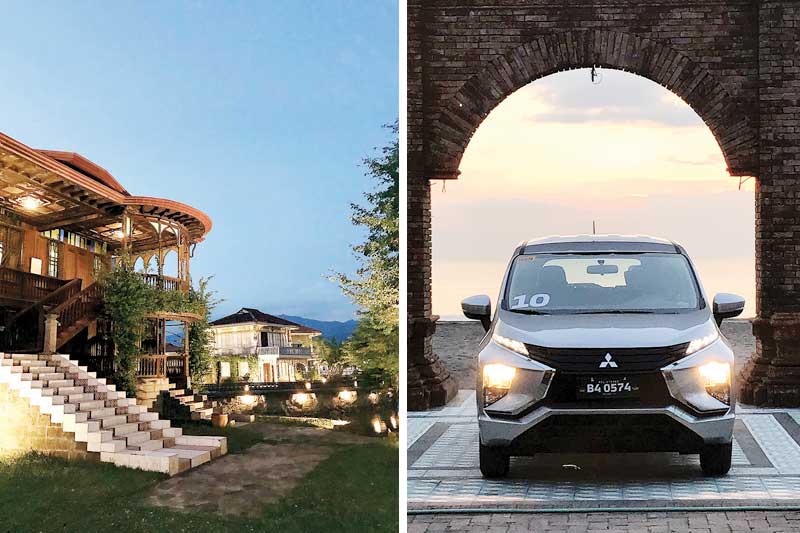 Looking at the seemingly Montero-inspired front control panels, you will find a 2-DIN, seven-inch touchscreen that comes with built-in GPS navigation, and the usual modern features such as an MP3 player, Bluetooth connectivity, an Easy Link feature and the like. It also offers cruise control.
But perhaps one of its shining assets is its rather impressive fuel economy, despite the zippy driving. This is largely thanks to its 1.5-liter MIVEC (Mitsubishi Innovative Valve Timing Electronic Control system) engine, which also enables the Xpander to behave with relatively more finesse (that is, with less NVH).
Lastly, the Xpander has been given a four-star ASEAN NCAP rating for safety. Not bad for a vehicle that strives to remain within the realm of general affordability. Not bad at all.