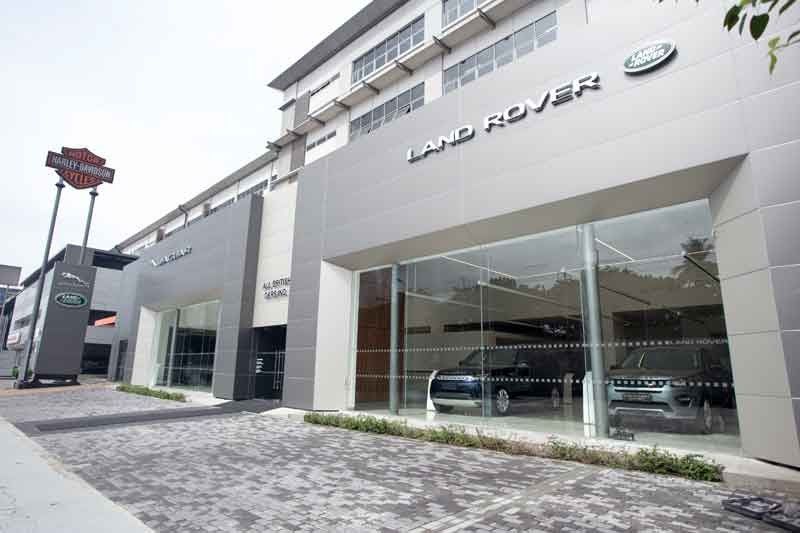 Jaguar-Land Rover showroom opens
MANILA, Philippines — Last June 13, All British Cars held an inaugural event that celebrated the official opening of the Jaguar-Land Rover dealership, located along EDSA Greenhills, San Juan, right beside the Harley Davidson showroom. The property is close to 10,000 square feet in area, 7,000 square feet of which is an after-sales service workshop for Jaguar and Land Rover vehicles.
"We begin a new chapter in our brand footprint in the Philippines with the opening of the new Jaguar and Land Rover showroom by All British Cars. This facility, like all our showrooms globally, was designed to allow our customers to immerse themselves in the Jaguar and Land Rover brand experience from the moment they walk through the door of the showroom," explained Alistair Scott, sales director of Jaguar and Land Rover Asia-Pacific Importers during the inaugural event. Adding that "We are delighted to find a partner in All British Cars that can make that happen for our customers and for our brands."
All furniture and fixtures used within the dealership are imported from an accredited international supplier, as per the brand's global ARCH retail design standard. This system is implemented to ensure that every JLR showroom and workshop in the world is uniform and that they consistently exude the same design aesthetics and ambience associated with the Jaguar and Land Rover brand experience.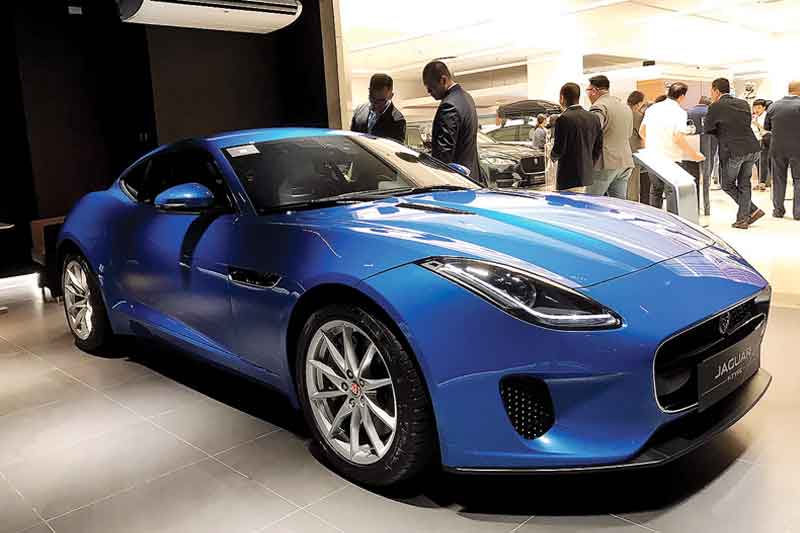 After all Land Rover is the world's leading manufacturer of premium all-wheel-drive vehicles, and Jaguar is one of the world's premier luxury sports saloon and sports car brands. Together, they are the UK's largest automotive manufacturer.
The front facade of the dealership is rectangular and modern, tinted in colors of sunshine gray and champagne silver. The EDSA-facing, dedicated Jaguar display area is neatly positioned to the left, while the area dedicated to displaying Land Rovers is located on its right side. Thematic to the entire structure are elements of glass, walnut-textured finishes and luxurious mood lighting.
"Everything about the environment, from the architectural design to the choice of materials and finishes, contributes to creating a space which is as distinctively contemporary and as timelessly inviting as the cars showcased inside," remarked Scott.
The dealership's display area can accommodate nine vehicles and is equipped with an 82-inch digital screen showing branded films. To the side is a dedicated vehicle handover area, and once customers walk inside, they will find comfortable seating lounges amid mini display areas that showcase genuine branded merchandise and accessories.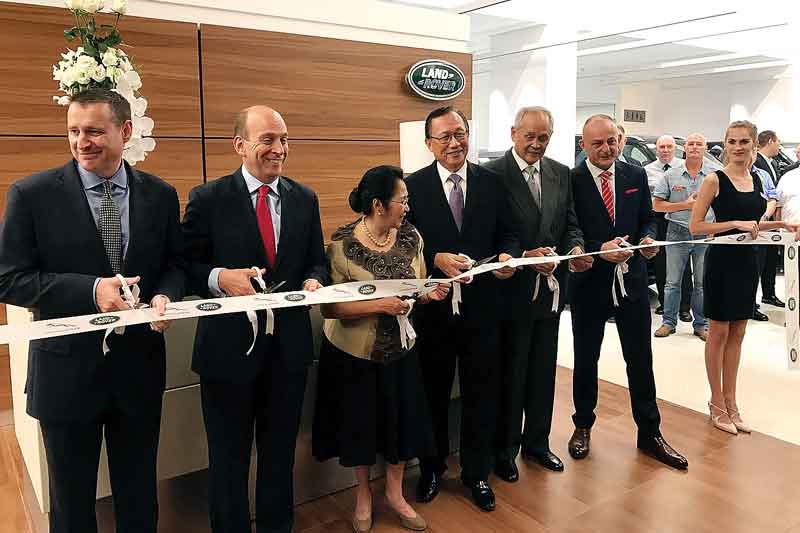 British Ambassador to the Philippines Daniel Pruce (second from left), San Juan City Mayor Guia Gomez (third from left) and executives from Jaguar and Land Rover Asia-Pacific Importers and All British Cars at the ceremonial ribbon-cutting during the opening of the Jaguar-Land Rover EDSA Greenhills showroom.
The customer lounge is a comfortable waiting area as it provides for 55-inch TV screens and high-speed Wi-Fi. It also has a bar that offers self-service refreshments via a coffee machine and a glass-fronted refrigerator for beverages. And if customers would like to take a peek at their vehicles being serviced, they could also walk to the service reception area where they will find another 55-inch screen that broadcasts live feed from the service bay area.
Moreover, customers may spend their time browsing the JLR boutique, that offers the latest wheels and accessories alongside an interactive display of the latest vehicle trims and colors.
"It's a warm, welcoming environment for any visitor, as well as a great place for our staff to work," pointed out Alistair Scott. Adding that "As such, it not only supports the positioning of the Jaguar-Land Rover brand, but also puts the customer firmly at the heart of every aspect of our business."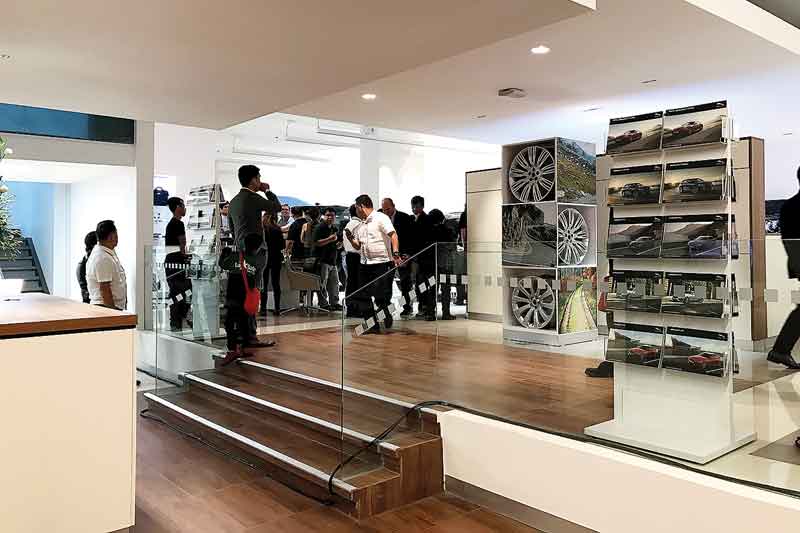 Within the property is a comprehensive, after-sales service workshop that has six bays equipped with the latest tools and technologies that are capable of a range of essential tests. These include tests for brake systems, powertrains, chassis, heat and ventilation systems, as well as for the off-road and driving capabilities of Land Rover's proprietary Terrain Response System (TRS).
Lastly, customers and potential clients should not fret, as parking is abundant in front of, and within the premises of the dealership.