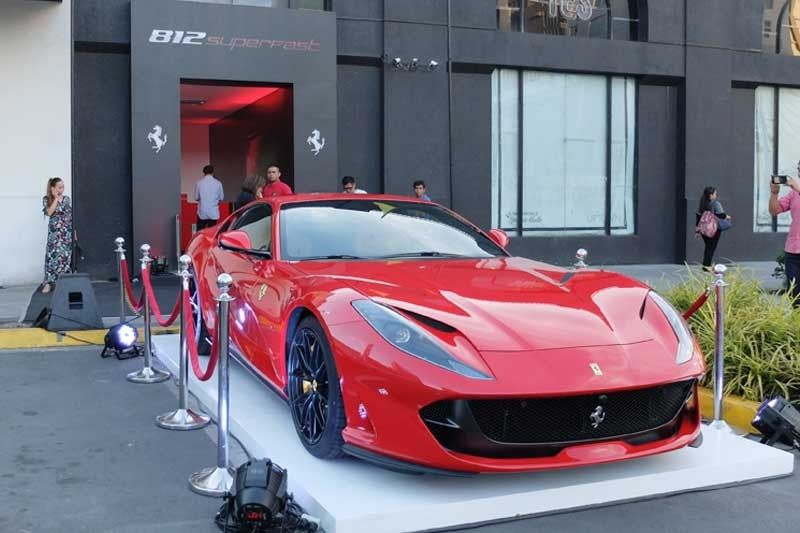 Ferrari's 812 Superfast prances into Manila
Angel Rivero
(The Philippine Star) - April 18, 2018 - 12:00am
MANILA, Philippines — The Ferrari 812 is an 800ps, V12 monster. It was designed by Flavio Manzoni—Ferrari's Head of Design—and is now dubbed as the most powerful, naturally aspirated, non-hybrid production car ever built by the Prancing Horse, or by any vehicle manufacturer in the world, for that matter.
The name 'Superfast' is more than just a metaphor—it's actually a tribute to the heydays of the company's V12 front-engine superstars, specifically the 500 Superfast of 1964. Its release also coincides with the 70th anniversary, since Ferrari rolled out its first sports car—the 125 S Cavallino Rampante—in Maranello back in 1947.
This month, the 812 Superfast prances its way to the Philippines, revealing itself in all its captivating splendor in a launch event held last Wednesday at The Island in Bonifacio Global City. The grand reveal was organized by Autostrada Motore, the country's official distributor of Ferrari automobiles.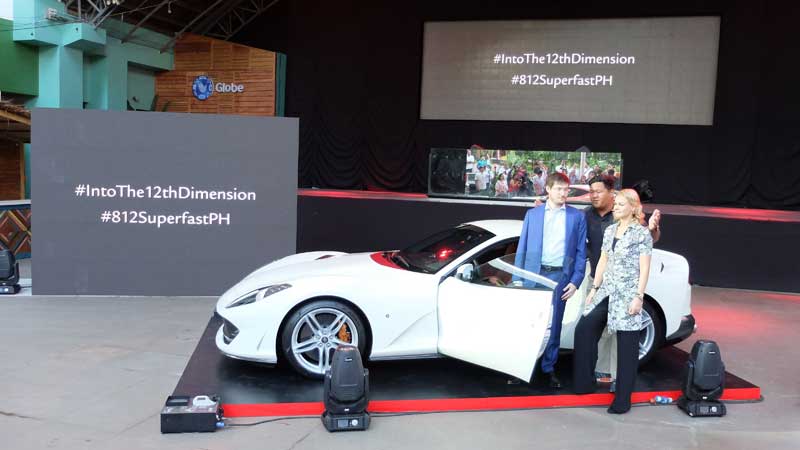 (From left) The Italian Embassy's Deputy Head of Mission Fabio Schina with Autostrada Motore's Marc Soong and Natalia Trompeta.
The 812 Superfast was first shown to the world during its International Premiere at the 2017 Geneva International Motor Show. It is a successor to the F12 Berlinetta; and is a front-mid-engine, rear-wheel drive grand tourer, that through Ferrari's feats, appears to have reached the pinnacle of all naturally aspirated engines.
It has no turbos; it's neither supercharged nor hybridized. Ferrari has made it clear that due to sentimental reasons—reasons that establish their heritage—no such thing shall be incorporated here. Instead, it shall remain a naturally aspirated 6.5-liter V12 engine that magically exhales less carbon dioxide than the smaller engine of its F12 Berlinetta predecessor.
The 812 Superfast sports a manual, dual-clutch 7-speed F1 gearbox and allegedly boasts of the fastest gearshifts you've ever seen. Already 80 percent of its torque is available from just 3,500 rpm—the motor can spin up to 8900 rpm—allowing it some wicked stats, such as: 0-100 kph in just 2.9 seconds; 0-200 kph in 7.9 seconds; and 0-300 kph in a mind-boggling 20.9 seconds!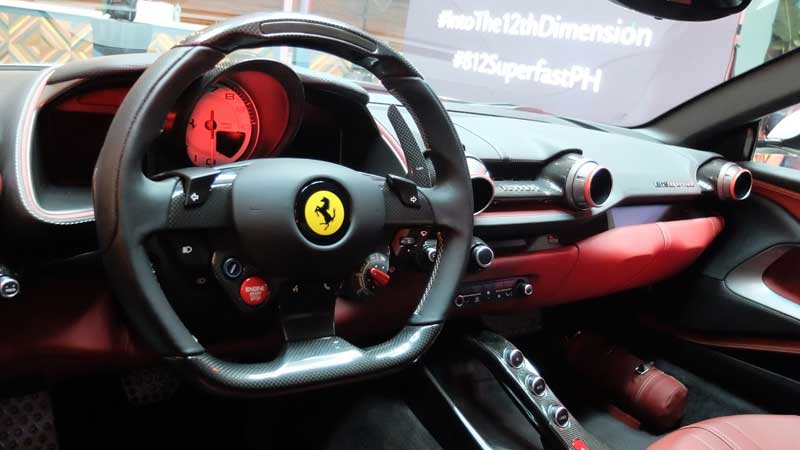 With a maximum speed of 340 km/h, you'll be happy to know that it's also equipped with large, ultra-reliable carbon ceramic Brembo Extreme Design disc brakes to stop this hurricane of a car, when needed.
The car's aerodynamic excellence is like pure sorcery; and to keep the engineering in its clockwork, everything else is kept at par. In fact, the 812 Superfast boasts of one of the world's finest chassis, with innovations that help keep it planted on the ground despite the potential for extreme loads. It incorporates electric power steering for the first time, and combines this with rear-axle steering to summon the potential of what they call Passo Corto Virtuale a.k.a. Ferrari's Virtual Short Wheelbase, Version 2.0. And bespoke tire dimensions are likewise exploited for this purpose.
Now also gifted with a new piston design, a new crankshaft, and new connecting rods to join them, the 812 Superfast is certainly one of those supercars of your dreams that just turned real. And as expected, inside the cabin is nothing short of the culmination of Italian craftsmanship, quality and style.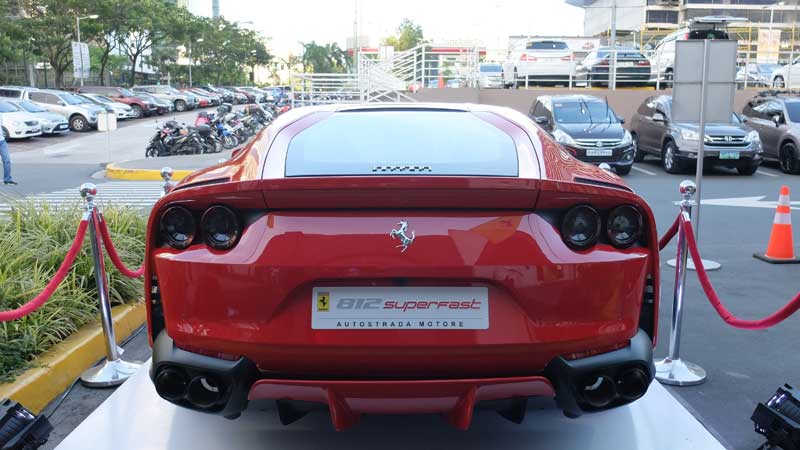 And as an exclusive perk, customers of the 812 Superfast have the option to order a bespoke, multi-piece luggage set—branded with the Prancing Horse—that fits optimally in the supercar's trunk.
Could this be the last naturally aspirated production car that Ferrari will ever build? It'll be really hard for them to outdo themselves, with this gem. But another way of looking at it is that if this indeed becomes the last of its kind, it's guaranteed to transform into a collector's item, in the years to come.