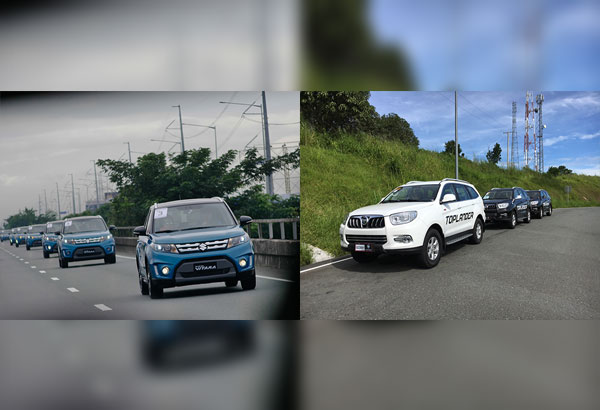 8 Top 10 Newsmakers of 2017
(The Philippine Star) - December 19, 2017 - 4:00pm
MANILA, Philippines — The year 2017 has been a big year for the car industry. Record-breaking sales month to month and quarter to quarter. New laws, most of which were controversial. New players and new faces. And of course, new cars.
We take a look now at some of the biggest newsmakers of 2017. Here are eight of them in no particular order.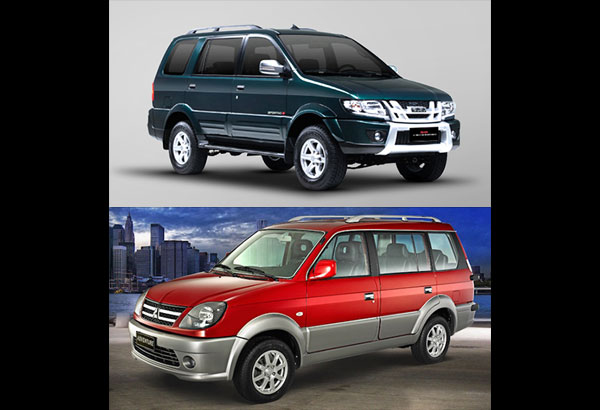 Two evergreen bestsellers, the Mitsubishi Adventure and Isuzu Crosswind, take the curtain at the end of the year when the Euro 4 compliance ruling takes effect this January 1
All vehicles shift to Euro 4 emissions standard by 2018
Although the country has shifted to Euro 4 emissions standard last January 1, 2016, the Department of Environment and Natural Resources (DENR) gave carmakers a bit of a respite. With carmakers citing "long-term production planning of OEMs" and requiring a "significant vehicle technology shift within the model life," the DENR gave two years for carmakers to phase out existing Euro 2 models. That extension expires at the end of 2017. Beginning January 1, 2018, the Land Transportation Office or LTO will only be allowing the initial registration of Euro 2-compliant vehicles if their respective Certificate of Stock Reported (CSR) is issued on or before December 31, 2017. This ruling does not effect vehicles undergoing registration renewal.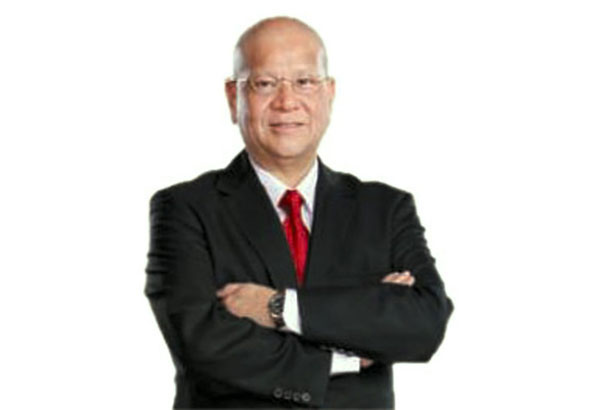 Diversified magnate Ramon S. Ang takes the helm of BMW Philippines
Ramon S. Ang takes over Phl BMW distributorship
It was one of the industry's worst-kept secrets—and it's finally out in the open. Yes, the magnate of ultra-diversified conglomerate San Miguel Corporation, Ramon S. Ang, has finally—and officially—dipped his toes into the Philippine car industry. "RSA," as he is widely referred to, is now spinning the propellers of German luxury car brand, BMW. The new distributor is called SMC Asia Car Distributors Corp., taking over the previous long-time distributor, Asian Carmakers Corp.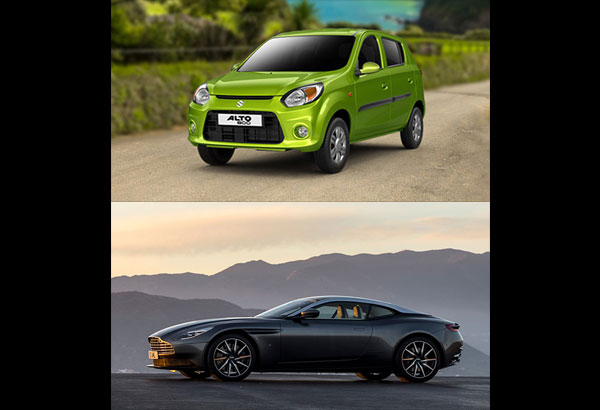 While prices of the Suzuki Alto won't go much higher with the new excise tax, we can't say the same for luxury sedans, SUV's and sports cars (like this svelte Aston Martin DB11).
Government to implement new vehicle excise tax
After almost a year in the works, the Durterte Administration is set to overhaul the new vehicle excise tax as part of their Tax Reform for Acceleration and Inclusion or TRAIN Act. The first comprehensive change to the country's vehicle excise taxation structure, it brings forth a four-tier structure based on the net manufacturer's selling price: P600,000 and below (4 percent), P600,000 to P1 million (10 percent), P1 million to P 4 million (20 percent), and above P4 million (50 percent). The latest version also exempts electric vehicles and pickup trucks while incentivizing hybrids by halving their excise tax compared to their non-hybrid counterparts.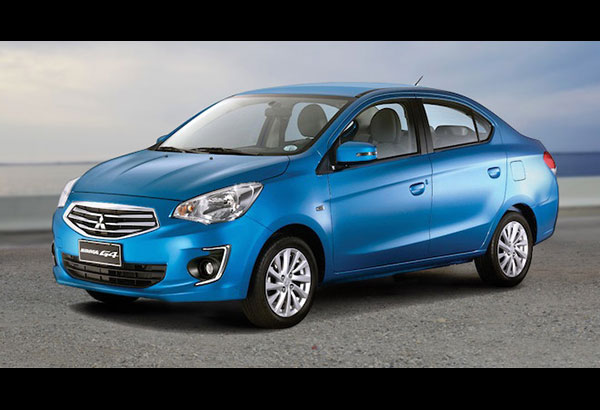 The Mitsubishi Mirage is proudly Philippine-made
Mitsubishi shifts Mirage, Mirage G4 production locally
At a time when most car brands are importers rather than local manufacturers, it's refreshing (and encouraging) to hear of Mitsubishi Motors Philippines Corporation completing its move to shift the production of the Mirage and Mirage G4 models from Thailand to Santa Rosa, Laguna. Presenting the first Mirage G4 sedan manufactured in the country to President Duterte in February, the Japanese carmaker followed that with a formal rollout of the Mirage hatchback in August. These two models are Mitsubishi Motors' entry into the government's Comprehensive Automotive Resurgence Strategy (CARS) program. The CARS program aims to position the Philippines as Southeast Asia's car assembly hub, through attracting new investment into the sector and generating increased consumer demand within the Philippines.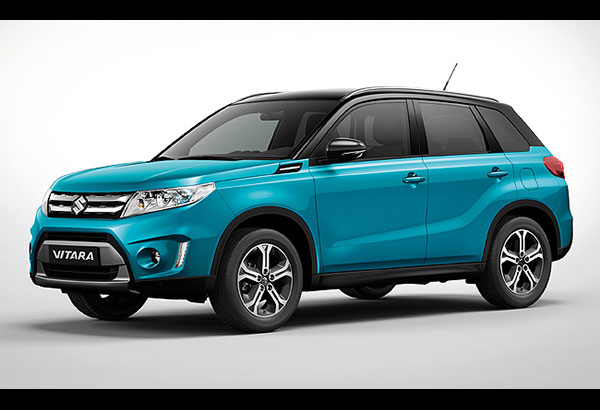 The pioneering Vitara (without the "Grand") makes a comeback.
Suzuki Vitara—The original mini-SUV makes a come back
Twenty years ago, back when the terms "sport utility vehicle," "SUV," or "crossover" didn't even exist, there was the Suzuki Vitara. It was a hardy little go-anywhere with a ladder frame chassis and purely mechanical part-time four-wheel drive, the type of propulsion system that hardcore off-roaders swear by. It has since been supplanted by the bigger and more sophisticated Grand Vitara, which has been around for over a decade. But now, the Vitara is back. It's grown in size just a little compared to its pioneering ancestor, but it's vastly more modern, more comfortable, and more sophisticated—even if it's propelled just by its front wheels, instead of all four. The Vitara has truly crossed over.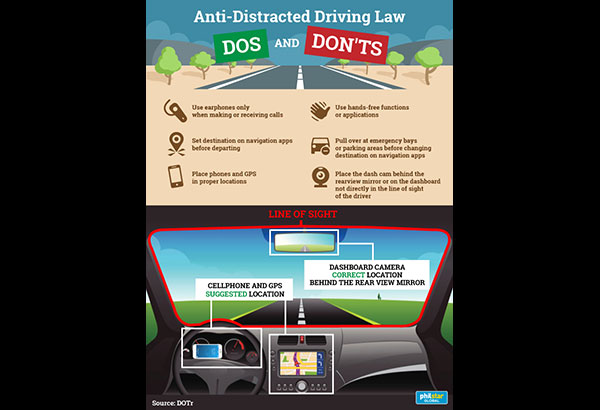 Do's and don'ts under the ADDA
Anti-Distracted Driving Act (ADDA) takes effect
After a botched implementation and countless memes including one that dealt with Mazda's floating infotainment screen, the Department of Transport (DOTr) and LTO finally got to fully implement the Anti-Distracted Driving Act or ADDA. Covering both private and public vehicles, human-powered, animal-pulled, or motorized, ADDA does not allow holding of devices to make or receive a call; compose, send, and read messages; play games; watch videos; browse the internet; and perform calculations. In fact, the mere act of holding an electronic device while driving already constitutes distracted driving. The ADDA does not cover ornaments such as rosaries, dashcams, and the use of mobile phone when in hands-free mode.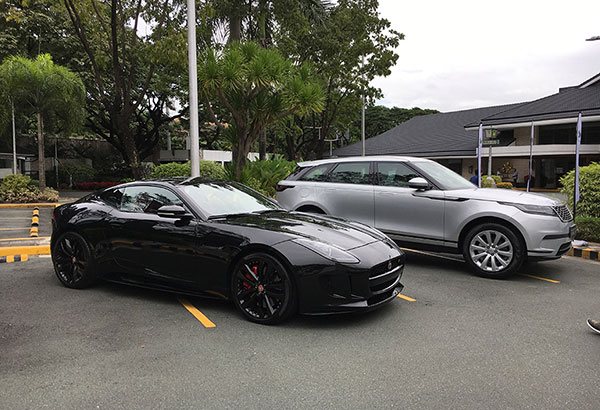 Jaguar and Land Rover are now under a new distributor
Jaguar Land Rover now under Coventry Motors Corporation
Jaguar Land Rover Asia Pacific Importers signed on a new local partner for its premium brands in the Philippines effective immediately. Its two brands, Jaguar and Land Rover, will now be imported and distributed by Coventry Motors Corporation (CMC). The signing of the distributorship contract lays down the groundwork to officially bring back Jaguar Land Rover into the country. CMC will announce its first dealership soon with an opening date slated for the first quarter of 2018. CMC has announced that they will accept current Jaguar and Land Rover customers for service.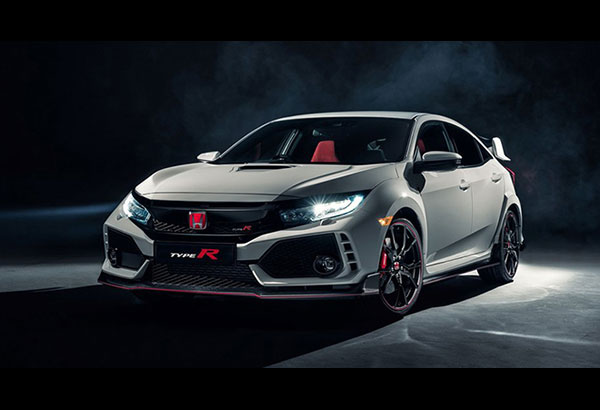 Fastest front-wheel drive sedan on the planet—The new Honda Civic Type R
Honda joins the super-sedan ranks
We've had 300-hp Subaru Impreza STI's and Mitsubishi Lancer Evos for quite some time. And now Honda joins the exclusive super-sedan club with the 310-ps Civic Type R. The super-Civic is exclusive because of it's price (P2.98 million) and because all 100 units have already been spoken for. It's a magnificent sight to behold, what with its trademark red or white finish, flared fenders and signature rear wing. How fast? Try record-holder in the legendary Nurburgring for front-wheel drive cars. If that's not pedigree, we don't know what is. Legendary, indeed.