Sustainability is the new green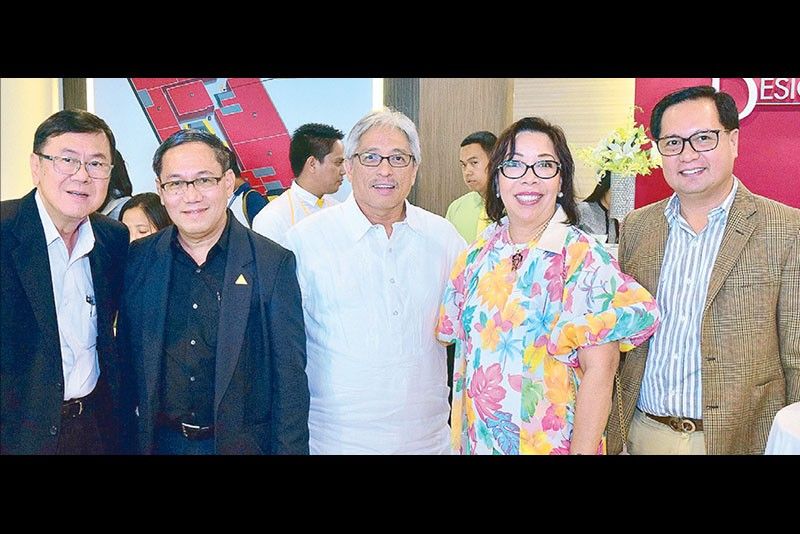 Known for being at the forefront of?providing building solutions to home?builders, Wilcon Depot is now head-?ing full force to the advocacy of sustain-?ability. The most trusted name in home?building and construction merchan-?dise launched their "Sustainability is?the New Green" campaign at Desigño?Atelier in Makati City in a gathering at-?tended by partner architects, engineers,?suppliers and media friends. Led by?Wilcon founder and chairman William?Belo, SEVP and COO Rosemarie Ong,?chief procurement officer Careen Belo?and Green AP chairman Arch. Mike Guerrero, the brand of- ficially opened the dedicated area inside Wilcon stores that showcases sustainable products that conform to the Leader- ship in Energy and Environmental Design (LEED) standards of eco-friendliness. These new products are durable, easily re- cyclable or reusable, free of toxic materials, energy efficient, have zero or low emissions of toxic chemicals, manufactured in a low-pollution process and low maintenance. With this new- est venture, Wilcon continues to cement their status as the most progressive homebuilding and construction retail outlet in the country. For more information, log on to www.wilcon.com.ph or connect through their social media accounts www.facebook.com/ wilcondepot.ph or www.instagram.com/wilcondepot.ph.
Shangri-La Plaza turns 25
For Shangri-La Plaza, there was no better way to celebrate 25 years of existence than by showing gratitude and appreciation to those who have contributed to their continued success. The historic mall in Mandaluyong City recently commemorated their silver anniversary by honoring their re- tail partners for their support and friendship throughout the years. Present at the event were Shang Properties Inc. COO lawyer Karlo Estavillo and Shangri-La Plaza EVP and general manager Lala Fojas, who led the toast. The appreciation dinner was attended by the mall's top executives and friends from the media, and was an opportunity for Shang to hand awards to the retail partners who have been with them from the start. Held at the Edsa Shangri-La Manila, it was a lovely evening of looking back at all that has transpired while also acknowledging that the best is yet to come. Con- gratulations to Shangri-La Plaza for 25 years of being the country's most established upscale shopping and lifestyle destination!
Wilcon Depot supports Worldbex 2017
Wilcon Depot and the Philippine World Building and Construc- tion Exposition (Worldbex) announced another year of partnership at a press conference. As an avenue for product exhibition and build- ing relationship with consumers, Wilcon participates in Worldbex by showcasing their array of brands through a booth display. Seen in the photo are (from left) Wilcon SEVP-COO Rosemarie Ong and founder and chairman William Belo with Worldbex founding chairman Jo- seph Ang, managing director Jill Ang and marketing director Jon Richmond Ang.