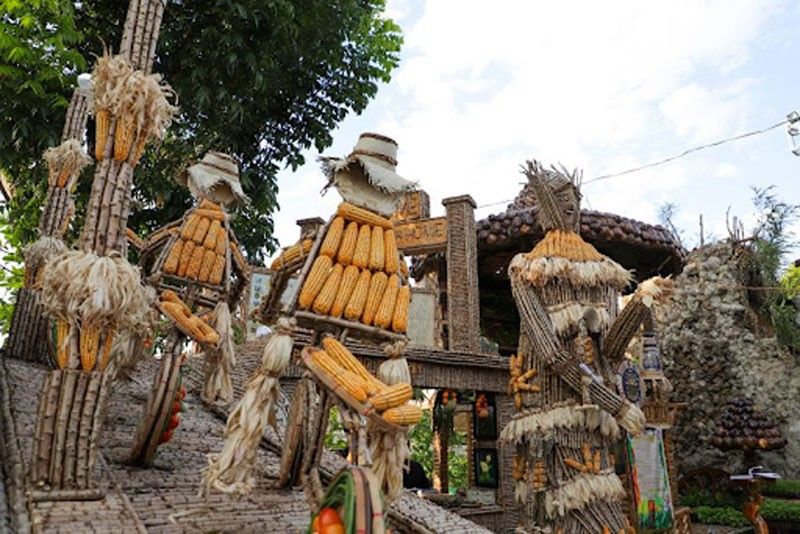 DOT positions Isabela as agro-ecotourism site
ISABELA, Philippines — The Department of Tourism (DOT) is positioning the province of Isabela as a potential destination for agro-ecotourism, driven by its promising agriculture industry and diverse natural attractions.
"Your rich flora and fauna in the Sierra Madre Forest and Palanan rainforest, the Sta. Victoria Caves and long stretches of sandy beaches and coves in the Pacific Coast and not to mention the Philippine Rise for great dives, are exciting products that will draw the discerning eco-tourist interest," Tourism Secretary Bernadette Romulo-Puyat said during the annual Bambanti festival in Isabella.
Puyat said Isabela could very well be a world-class agri-ecotourism destination with experiential tour packages in rice planting or harvesting, fruit picking, mushroom production, bee farming and fishing.
"The Bambanti is a truly unique festivity as symbolized by the scarecrow believed to dispel pestilence as well as celebrate the Filipino virtues of hard work, strong family values and love for its fertile soil which all helped Isabela become the Rice Granary of the North," Puyat said.
Puyat commended local tourism stakeholders, as well as the local government units, for their efforts in advocating a culture of sustainable tourism.
"To further foster sustainable and responsible tourism, the DOT has moved to capacitate the LGUs in developing their respective tourism development plans by conducting workshops and seminars on product development, accreditation, investment promotion, cultural heritage preservation and festival management," the agency said.
Meanwhile, Puyat reaffirmed the government's full support for its tourism infrastructure development through the convergence initiatives with the Department of Transportation and the Department of Public Works and Highways (DPWH).
Among convergence initiatives with DPWH in Ilagan City include the road to the Dairuk Hills in Santiago which will be completed this year at a cost of P55 million as well as roads leading to the Abuan-base River and the Japanese Tunnel.
"We forecast increased tourist arrivals in the area as we bank on the DOTr and the DPWH to fast track tourism-related projects, such as the night rating of the Cauayan and Tuguegarao airports and the completion of the Cagayan Airport," Puyat sai