Remittances hit record high of $36.1 billion in 2022
February 16, 2023 | 12:00am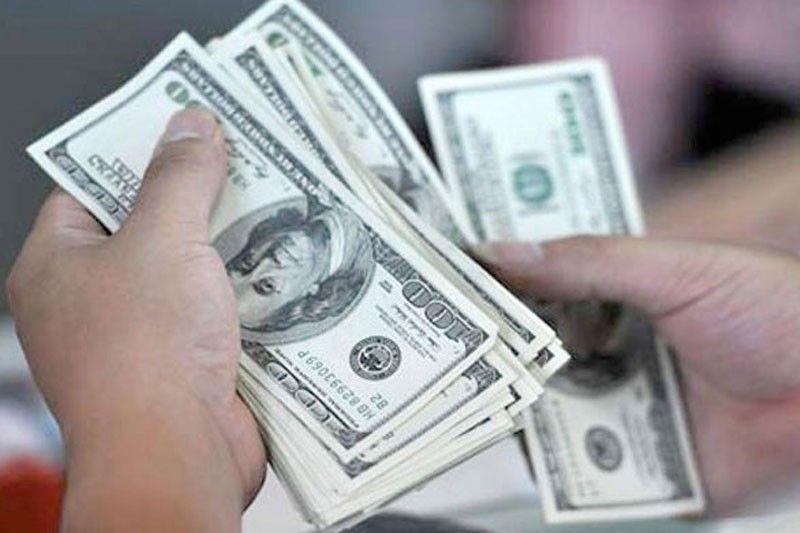 MANILA, Philippines — Dollars sent home by overseas Filipino workers (OFWs) hit an all-time high last year after a strong finish in December amid soaring inflation, according to the Bangko Sentral ng Pilipinas (BSP).
Data released by the central bank showed personal remittances increased by 3.6 percent to a record high $36.14 billion in 2022 from the previous all-time high of $34.88 billion in 2021.
Personal remittances – the sum of net compensation of employees, personal transfers and capital transfers between households – accounted for 8.9 percent of the country's gross domestic product (GDP) and 8.4 percent of the gross national income (GNI).
"The robust inward remittances reflected the increasing demand for foreign workers amid the reopening of economies," the BSP said.
Of the total inflow, the central bank said cash remittances coursed through banks also went up by 3.6 percent to a record $32.54 billion last year from the previous all-time high of $31.42 billion in 2021.
"The growth in cash remittances from the US, Saudi Arabia, Singapore, Qatar and United Kingdom contributed largely to the increase in remittances from January to December 2022," the BSP said.
In terms of country sources, the central bank said the US posted the highest share of overall remittances at 41.2 percent in 2022, followed by Singapore at seven percent, Saudi Arabia at six percent, Japan at 5.1 percent, United Kingdom at 4.7 percent, UAE at 4.2 percent and Canada at 3.6 percent.
Both personal and cash remittances fell short of the four percent growth target set by the BSP for last year. This is the second straight year that OFW remittances rebounded after contracting by 0.8 percent in 2020 due to the impact of the pandemic in host countries.
For December alone, personal remittances grew by 5.7 percent to a monthly record of $3.49 billion from $3.3 billion in the same month in 2021.
Remittances sent by land-based workers with work contracts of one year or more increased by 5.7 percent to $2.73 billion from $2.58 billion, while that of sea- and land-based workers with work contracts of less than one year went up by 5.9 percent to $700 million from $670 million.
Cash remittances coursed through banks also climbed by 5.8 percent to a monthly record high of $3.16 billion in December from $2.99 billion in the same month in 2021. This was the fastest monthly growth since the seven percent increase recorded in June 2021.
China Bank chief economist Domini Velasquez said that cash remittances remained strong in December as overseas Filipinos either took the opportunity to come home or send money home for the holidays.
Velasquez said that the higher cost of living in the Philippines could have prompted Filipinos abroad to send home more dollars.
"Host countries also experienced better-than-expected economic conditions. The US, Asia and Middle East continue to post brisk economic activities. Meanwhile, although economic conditions were worse in Europe, a slightly warmer winter prevented further spiraling of prices and contributed to a shallower downturn," Velasquez said.
Michael Ricafort, chief economist at Rizal Commercial Banking Corp., said the record high remittances in December came amid the downward correction of the exchange rate as the peso ended the year at 55.755 to $1, 9.3 percent weaker than the end-2021 level of 50.999 to $1.
The local currency slumped by as much as 15.7 percent to hit an all-time low of 59 to $1 in October due to the aggressive rate hikes delivered by the US Federal Reserve. It has bounced back to the 53 to $1 level this month as the BSP matched the rate hikes delivered by the US Fed point-by-point and actively intervened in the foreign exchange market to tame inflation and stabilize the peso.
With the lifting of strict COVID-19 quarantine and lockdown protocols, the economy expanded by 7.6 percent last year, slightly higher than the 6.5 to 7.5 percent target set by economic managers, from 5.7 percent in 2021.
"OFW remittances, at new record highs on a monthly basis, are bright spot for the Philippine economy in terms of spurring consumer spending, which accounts for at least 75 percent of the economy, and in turn, support faster economic growth," Ricafort said.
According to Ricafort, the continued year-on-year growth in OFW remittances may be attributed to the relatively higher inflation that may have required the sending of more remittances to cope up with higher prices of goods and services for OFWs and their families or dependents in the Philippines.
For 2023, the BSP sees both personal and cash remittances climbing by four percent.