Stocks rally for 5th straight session
August 13, 2022 | 12:00am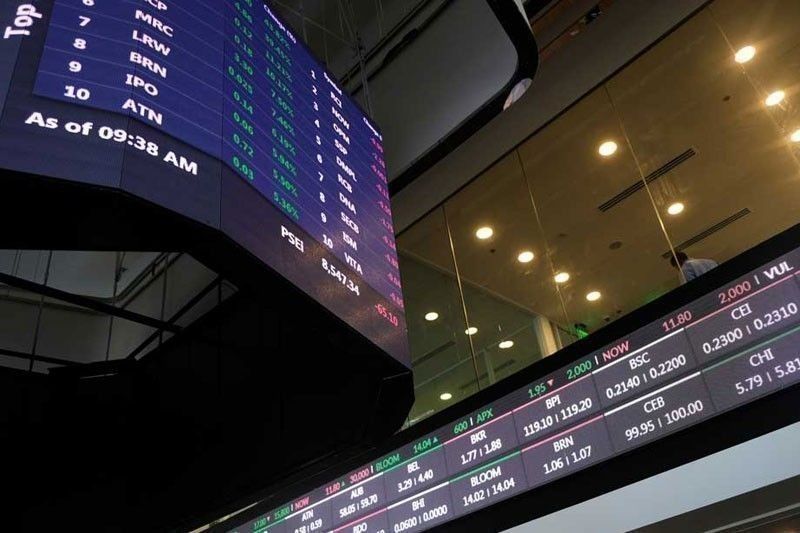 MANILA, Philippines — The local stock market finished strong yesterday to end the week on a high note as investors cheered more encouraging reports on US inflation.
"The local market continued its rally for the fifth straight day, with the PSE index gaining 18.98 points (0.28 percent) to close at 6,699.66, just below the 6,700-level, and up 4.96 percent week-on-week on improved investor sentiment," said AB Capital Securities in a note.
Likewise, the broader All Shares index rose 13.59 points or 0.38 percent.
Luis Limlingan of Regina Capital said share prices continued to rally on better inflation report from the US of 8.5 percent in July, slightly cooler than the 8.7 percent expected by analysts.
Investors also welcomed a Fitch report on the Philippines, which said this year's growth target is still on track.
"We at Fitch Solutions, however, have raised our forecast for real GDP growth in the Philippines to 6.6 percent year-on-year in 2022 from 6.1 percent previously following the recent growth of 7.8 percent year-on-year in the first half of 2022," Fitch said.
At the same time, it noted that Philippine growth is expected to decelerate in the second half of the year following the strong performance in the first half.
Globally, shares opened higher in Europe after a mixed day in Asia following the overnight gains on Wall Street.
The report Thursday showing that US inflation at the wholesale level slowed more than economists expected last month came a day after a cooler-than-expected reading on inflation at the consumer level. Such data have raised hopes among investors that decades-high inflation may be close to a peak and that the Federal Reserve will be less aggressive about raising interest rates than feared.
However, inflation is still painfully high and the economy has given false signals before that relief was on the way only for investors to have the rug pulled out from underneath them. Some Fed officials also made comments after Wednesday's inflation report suggesting their battle against rising prices is far from over.