San Miguel to build 12 poultry mega plants for $1.2 billion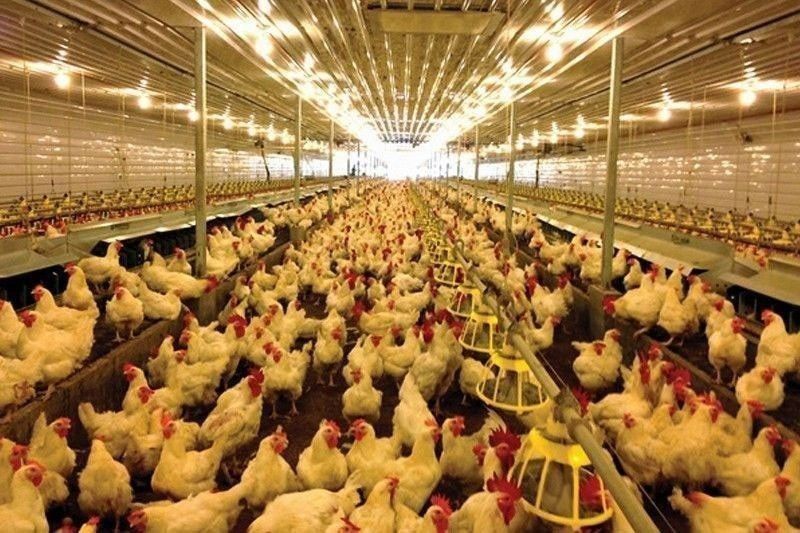 MANILA, Philippines — Diversified conglomerate San Miguel Corp. (SMC), through its food and beverage unit, plans to build at a cost of $1.2-billion, 12 poultry mega-plants nationwide, its top official said over the weekend.
"We intend to put up 12 mega poultry facilities. Each one will produce 80 million birds per year, so that's a total of 960 million birds and each bird will be 2.5 kilos. The usual size is one to 1.5 kilos, but now we will produce big-sized chickens because these are in demand now for example, for chicken nuggets, etc," said Ramon Ang, president and CEO of SMC and San Miguel Food and Beverage Inc. (SMFB).
Aside from processed chicken products, produce from the poultry facilities can serve demand for supersized roast chickens.
A poultry plant is a facility where chickens are processed from slaughter to packaging for sale.
Construction of the 12 facilities is ongoing.
"It should be available in two years so that would be June 2024. It would be completed and operational to produce ready-to-eat chicken," Ang said.
The plants will be built in 12 locations across the country. These are in Badoc, Ilocos; San Fabian, Pangasinan; Orani, Bataan; San Ildefonso, Bulacan; Balayan, Batangas; Sariaya, Quezon; Bulan, Sorsogon, Leganes, Iloilo; Malabuyoc, Cebu; Sta. Cruz, Davao; Phividec in Misamis Oriental and Pagadian, Zamboanga del Sur.
Each plant will have an investment of $100 million or $1.2 billion for all 12 mega facilities.
Ang estimates that all 12 facilities, across the poultry value chain, will create one million jobs.
SMFB is the food and beverage arm of SMC. In the first half of the year, it reported a consolidated net income growth of eight percent to P18.8 billion.
The first-half figures mark the highest level of revenue and profitability since its consolidation in 2018, despite the challenges of high inflation, rising fuel and raw material input prices, and currency depreciation.
Consolidated revenues grew 17 percent to P172.1 billion during the period as it saw higher volume, along with price adjustment across the product portfolios of its beer, spirits, and food divisions.
The food business registered consolidated revenues of P84 billion during the first half, a 16 percent increase over the prior year, driven by strong volume growth in certain product categories and substantial price pass-ons to partly absorb increasing raw material costs.
The animal nutrition and health and flour segments continued to post strong revenue growth, with both volumes and prices posting double-digit increases, while the prepared and packaged food business remained resilient with moderate growth in both volume and price.
On the other hand, SMFB's poultry segment faced supply challenges due to erratic weather conditions, constraining its ability to meet a surge in food service demand as on-premise dining bounced back strongly.
SMFB's flagship beer business reported consolidated revenues of P65 billion, 20 percent higher than last year on account of improved volumes and a price increase implemented in October last year.
Likewise, the spirits business continued its momentum as revenues jumped 14 percent year-on-year to P23.1 billion, driven by a nine percent increase in volumes and modest price increases.