ADB keeps Philippine growth outlook as war offset gains from reopening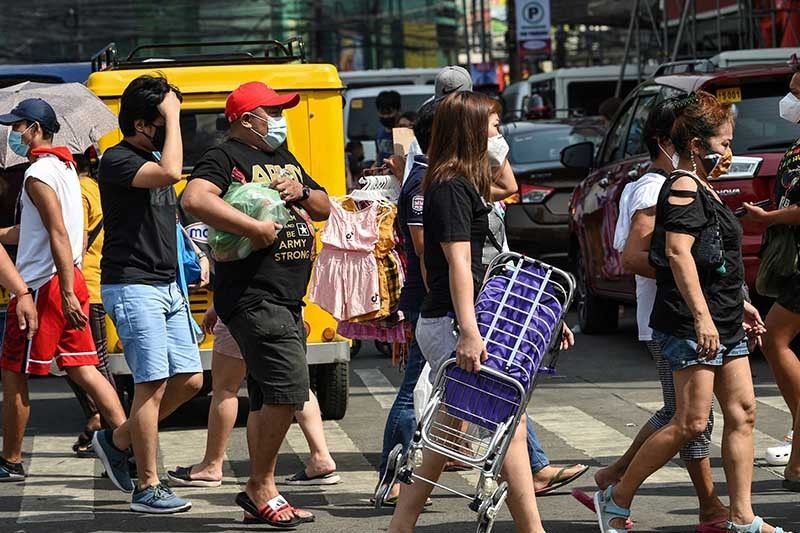 MANILA, Philippines — The Asian Development Bank maintained its growth outlook on the Philippines as global headwinds, such as Russia's continued military occupation of Ukraine, offset some benefits from loosening pandemic curbs.
In its flagship "Asian Development Outlook (ADO) 2022" report released Wednesday, the Manila-based lender kept its growth projection for its host country at 6% this year. If realized, it would fall below the Duterte administration's 7-9% growth target for 2022.
For 2023, the ADB expects the Philippines' gross domestic product to expand 6.3% year-on-year. The government pegs GDP growth at 6-7% from 2023 to 2024.
"Economies in developing Asia are starting to find their footing as they slowly emerge from the worst of the COVID-19 pandemic," said ADB chief economist Albert Park. "However, geopolitical uncertainty and new COVID-19 outbreaks and virus variants could derail this momentum."
The ADB said the impact of Russia's military invasion of Ukraine would affect most of developing Asia, except for Caucasus and Central Asia, as expensive fuel will prove burdensome for commodities in the region.
In Southeast Asia, which is projected to grow 4.9% this year, the Philippines, Cambodia, Indonesia, Malaysia, and Vietnam were given better outlooks as these regional economies bounced back from pandemic-induced downturns last year as vaccinations picked up.
The Philippines would grow faster compared to most of Developing Asia, which is seen growing at an average of 5.2% this year from the old prediction of 6.9%.
At home, GDP grew 5.6% in 2021 despite lockdowns triggered by various virus variants, but still managed to beat government targets. Growth surged in the fourth quarter, beating out its already-resurgent third-quarter figures as the economy welcomed easing restrictions in the holiday season despite a typhoon leaving destruction in its wake.
"Higher growth is expected this year and next on strengthening domestic demand and reforms supporting investment," ADB said in its report.
"Heightened and extended geopolitical tensions will dampen global growth, including in advanced economies, particularly Europe and the United States, which are among the Philippines' key export markets," the ADB added.
In the same report, ADB noted the impact of the highly-contagious Omicron variant, but said economies were to remain relatively open in the first quarter of the year.
Inflation was expected to rise in Southeast Asia as recovery goes underway, with the Manila-based lender expecting some central banks to start tightening within the year to manage inflationary pressures. In the Philippines, government data showed inflation in the first quarter averaged 3.4%.