COVID-19 afflicted SSS members eligible for sickness benefits
January 24, 2022 | 12:00am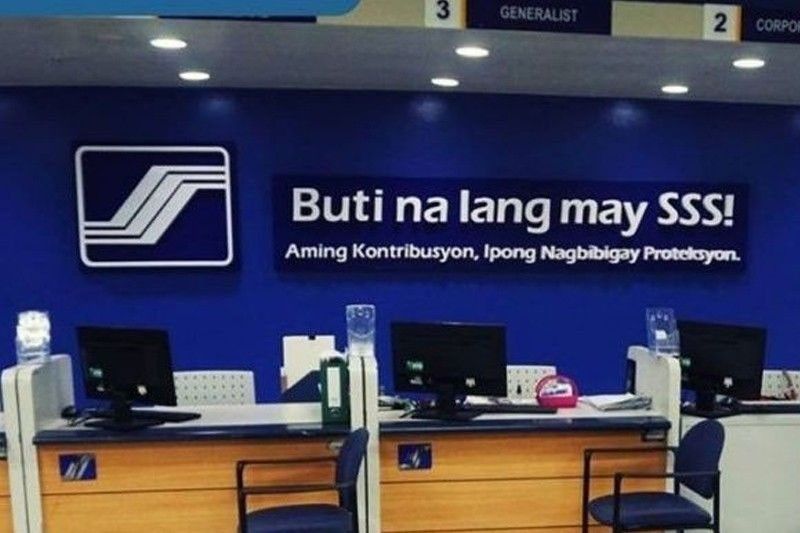 MANILA, Philippines — As the spread of the Omicron variant causes another spike in COVID-19 cases, state-run provident fund Social Security System (SSS) has reminded its members who contracted the virus that they can receive sickness benefits.
SSS president and CEO Aurora Ignacio has said COVID-afflicted members could receive a cash allowance for each day that they are out of work.
Ignacio said members can obtain sickness benefits to make up for the income lost from their failure to report to work.
"We are aware that many of our members are getting sick right now, (as) some of them even got infected by the current Omicron variant. We want to assure them that the SSS is providing them with sickness benefits to augment their lost income," Ignacio said over the weekend.
The program requires that the member has paid at least three months of contributions within the last 12 months before the semester of the sickness. For instance, a member who suffered from COVID-19 in January may file the sickness benefit for the period of October 2021 to March 2022.
The member can then apply for the cash allowance if three monthly contributions were made in the prior 12 months or from October 2020 to September 2021.
The member should also be confined either in a hospital or at home for a minimum of four days, and should have depleted all of the sick leaves provided for the current year.
As a protocol, members who caught the virus are asked to show a positive result from an RT-PCR test to qualify for the sickness benefit.
Ignacio said members could take a cash allowance of up to 90 percent of the average daily salary credit. For example, a member with a monthly salary credit of P96,000 in the past six months will register an ADSC of P533.33.
The SSS will compute 90 percent of the ADSC to get the daily allowance, in this case P480. The agency will then multiply that by the approved number of days to assess the amount of sickness benefits the member can take home.
For humanitarian purposes, the SSS has extended the filing period for sickness notification and benefit claims of members and employers since the pandemic broke out in March 2020.
Members are granted up to 60 days after the lifting of community quarantine to submit sickness notification forms to their employers, who are also given 60 days from receipt of the documents to turn these over to the SSS.