Despite WFH setup, companies enjoying higher productivity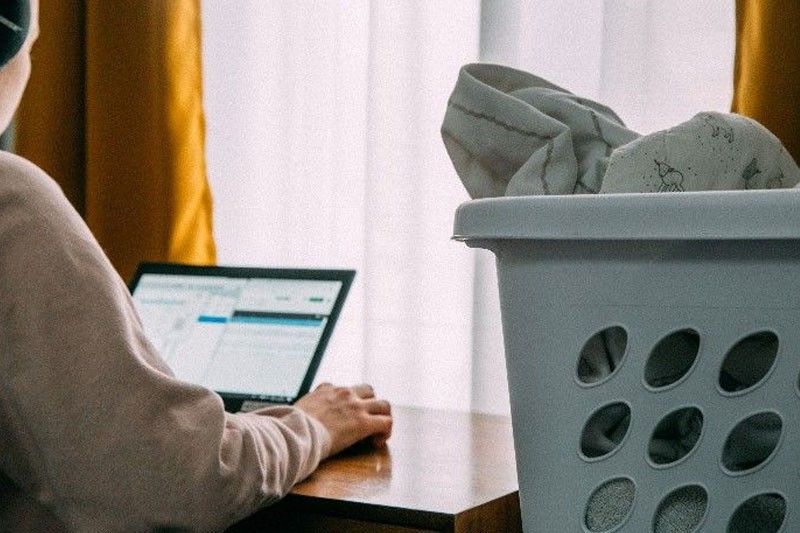 MANILA, Philippines — Companies reported higher productivity amid the shift to remote work arrangement during the pandemic, but concerns about the mental health of workers may prevent firms from implementing the flexible work arrangements over a longer period of time.
Microsoft Philippines chief partner officer Fides Ricasa said the pandemic compelled most local firms to shift to remote work arrangements to protect their workers from the risk of getting the COVID-19 virus.
Looking forward, Ricasa said Microsoft expects enterprises delivering professional and technical services to maintain their work from home setup even when the pandemic is contained.
"What we are seeing now is that industries, organizations, communities and individuals can all adapt to remote work and learning en masse. Professional and technical services and jobs will most likely sustain," Ricasa told The STAR.
Ricasa said the move to remote work allowed industries to improve their productivity, as workers no longer need to travel to site just to carry out their duties. However, she warned employers to look out for possible signs of exhaustion from their employees due to the absence of personal interaction in a flexible arrangement.
"If we consider those industries that quickly adopted the WFH setup and will most likely continue to do so, generally, productivity has increased since commute time to and from work has been lessened which is now alternatively used to add more work hours or wellness and home care—all of which contributes to reduce stress," the Microsoft executive said.
"What's becoming more of an issue is the mental health impact associated with the tendency to pack schedules through the day with minimal breaks while having less social interactions or lack of suitable workspaces at home," she said.
For Ricasa, employers then should strike a balance between working from home and working in the office through a hybrid setup, to reduce the risk of contracting the virus and at the same time protect the mental health of their employees.
In a study by Microsoft, at least three in every five workers in the Philippines feel overworked, as roughly a third of them said they are exhausted. Further, workers between 18 and 25 years old said they need to be motivated by their employers, as 70 percent of them struggle to cope with work.
The study also indicated that 23 percent of bosses think their firms are thriving right now despite manifestations that employees are beginning to suffer from burnout.
Microsoft, for its part, initiated multiple programs to bridge the gap needed by workers to adapt to practices and conditions in the new normal.
Microsoft collaborated with LinkedIn and GitHub for a global skilling initiative to teach more than 150,000 workers new digital capacities.
The software giant partnered with JA Asia Pacific, CloudSwyft and the Department of Education to provide digital training to 4,000 Filipino youth to improve their employment opportunities.
Microsoft also signed several agreements with state agencies with the objective of educating up to 800,000 government workers and five million students on digital skills as well.