Foreign arrivals plunge 98% in Q1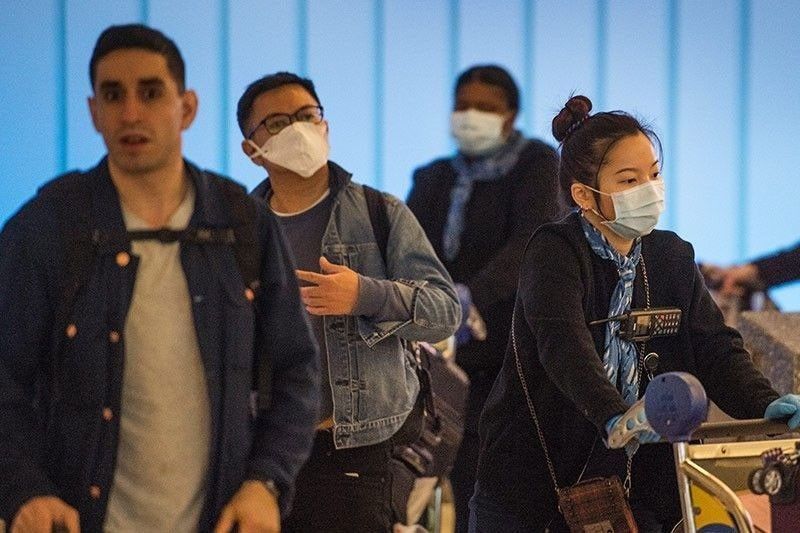 MANILA, Philippines — International arrivals in the first quarter declined by about 98 percent as the government imposed a travel ban on foreigners, tourism data obtained by The STAR showed.
Visitor arrivals from January to March declined to 29,383, from 1.39 million during the same period last year. Inbound travel was still allowed in the early part of 2019 until the COVID-19 pandemic forced government to temper arrivals in late March.
Broken down, there were 6,478 arrivals in January, 10,944 in February and 11,961 in March, a growing trend that the Department of Tourism (DOT) attributed "to the expansion of scope of allowed foreigners in the country."
In March the United States posted the highest arrivals at 2,748, followed by Japan's 1,178 and China's 875. India and South Korea rounded up the top five with 741 and 407, respectively.
Manila maintained its position as the main gateway by taking nine in every 10 of the air landings for the month. Clark International Airport and Mactan-Cebu International Airport took the remainder of the arrivals, while the airports in Palawan, Kalibo, Iloilo and Davao remained shut as instructed by the government.
At present, the Philippines applies a travel ban on foreign nationals with a few exemptions, such as members of the diplomatic corps, workers in medical repatriation and humanitarian missions and seafarers under the Green Lane program.
In an interview on The Chiefs aired last Monday, Tourism Secretary Bernadette Romulo-Puyat said her team is monitoring how Thailand will carry out its plan to permit the entry of vaccinated foreigners in Phuket by July 1.
Last week the Thai government announced it would push through with its commitment to resume tourism in Phuket even as the country suffers from a recent spike in COVID-19 infections, proof of which is record high 2,438 new cases it reported on Monday.
"I'm watching Thailand very closely if you are fully vaccinated, you have seven days to quarantine. However, Thailand wants to fully vaccinate 70 percent in Phuket. By June, if 70 percent is fully vaccinated, they will accept vaccinated tourists without quarantine," Puyat said.
Puyat stressed the importance of including tourism workers in the priority list for vaccination, as this will secure their health and safety when the country reopens to foreign visitors. She said the immunization of tourism workers will also boost the confidence of tourists to travel here.
Workers in accommodations and airports are covered under priority list A4 for the vaccines, and the DOT is pushing to add tour guides, operators and service providers in the category.
Last year, arrivals in the Philippines declined by more than 82 percent to 1.48 million, from 8.26 million in 2019, due to travel restrictions enforced to control the spread of the virus.