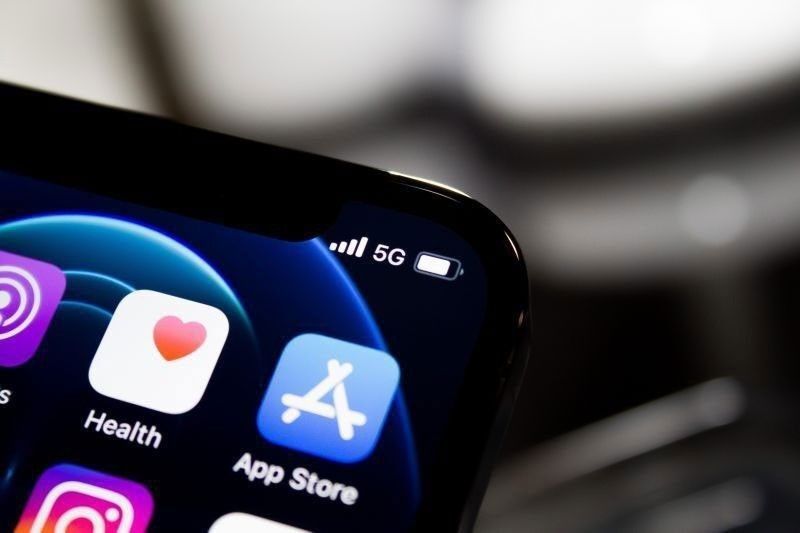 Stock image of 5G phone.
James Yarema via Unsplash
Smart activates 5G roaming in Taiwan
MANILA, Philippines — Smart Communications Inc. has activated its 5G roaming service in Taiwan as part of a series of 5G partnerships abroad to provide world-class roaming services.
With the activation, customers of Smart who are in Taiwan can enjoy 5G data roaming speeds using their Smart SIM and 5G device.
It is undertaken in partnership with FarEasTone Telecommunications, a leading telecommunications and digital application services company with the fastest 5G network in Taiwan.
"Even as travel ground to a halt because of the pandemic, Smart remained steadfast in its dedication to provide an improved roaming customer experience. Now, Smart roamers can access a variety of data roaming plans that suit their needs while abroad," Smart vice president for international roaming and consumer business Alice Ramos said.
Smart's 5G roaming service allows a subscriber to enjoy 5G service even while abroad through roaming partners.
5G roaming speeds mean faster upload of travel blogs and videos, fast download speeds and seamless data connectivity to work-productivity apps for business travelers.
The launch of Smart's 5G roaming service in Taiwan with FarEasTone Telecommunications comes at the heels of a partnership with KT Corp. for 5G roaming in South Korea.
Taiwan and South Korea are among the world's top three countries for best 5G experience in a February 2021 report by mobile analytics and insights research company Opensignal.
Smart, FarEasTone Telecommunications, and KT are members of the CONEXUS Mobile Alliance, which is composed of nine member-telcos in Asia which are at the forefront of delivering innovative, customer-friendly services for customers of member operators who frequently travel on business.
CONEXUS is currently chaired by Katrina Luna-Abelarde, president and CEO at PLDT Global and head of international and carrier business.
In the Philippines, Smart has fired up more than 1,400 5G sites, which the company said is "by far the most extensive in the country."