Citicore to start construction of Pampanga solar power plant
February 22, 2021 | 12:00am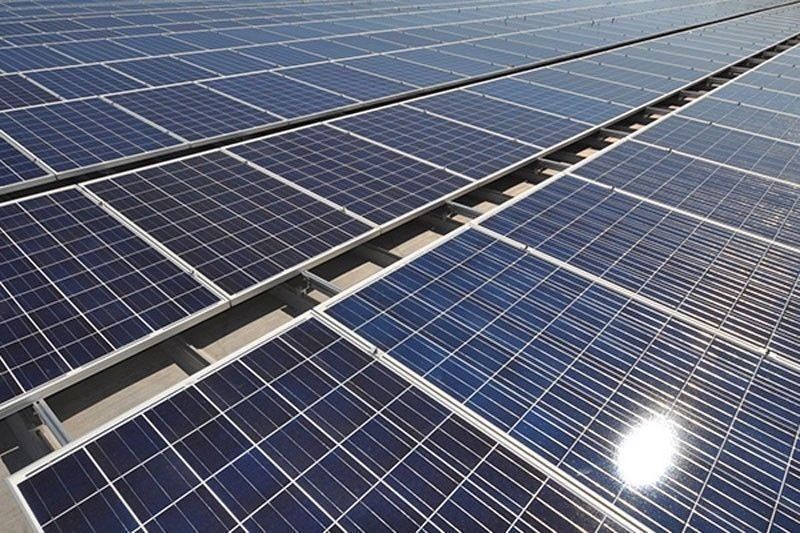 MANILA, Philippines — Citicore Power Inc. said it would commence the construction of its solar power plant in Pampanga – which is in partnership with the Ayala Group – within the first quarter as it rebrands all its projects in its portfolio to align itself with its 2025 goal.
Citicore said it would soon break ground for its Arayat-Mexico solar power plant project as indication of the start of construction in Pampanga.
The solar power project is a 50-50 partnership with AC Energy Group, which will lend P2.67 billion to construct the power facility.
The project will require hundreds of workers to construct the new solar plant in Pampanga within the first quarter.
Citicore has partnered with Technical Education and Skills Development Authority (TESDA) Concepcion, Tarlac to provide Electrical Installation and Maintenance NC II Training Course to the first batch of 28 trainees.
"Our Training-2-Employment (T2E) program was conceptualized to hone the technical skills of our communities toward the path of getting them into green-collar jobs such as working in solar plants," Citicore corporate affairs head Maricris Cabalhin said.
The first batch of scholars, which are residents of its host communities, will begin their on-the-job training in Citicore Solar Plants in Tarlac and Pampanga, and after graduation, they will be given priority employment during the construction of its new solar plant.
Citicore president Oliver Tan said the company supports the creation of more green jobs which can help contribute in addressing the increasing unemployment rate in the Philippines because of the pandemic.
"We need to create a steady pool of workers in the energy sector by empowering our communities and increasing their employability competitiveness as more people now prefer cleaner and environment-friendly source of energy," he said.
The construction of the solar project comes on the heels of Citicore Power's rebranding to strengthen the brand value and positioning in the country to make a clear relationship to its parent company, Citicore.
This rebranding initiative illustrates Citicore's growing determination to be a significant player in the renewables market, to achieve its 2025 vision of 1.5 gigawatts (GW) capacity on the back of the company's strong commitment to carbon footprint reduction.
Tan said rebranding the company names of the solar plants is part of the company's corporate branding strategy for its power unit to "convey one look, one feel, and one character in one brand to our customers and stakeholders."
With a total capacity of 163 megawatts (MW), Citicore's eight solar plants located nationwide were known based on their previous owners, the Bulacan Solar Energy Corp., Enfinity Philippines Renewable Resources Inc., First Toledo Solar Energy Corp., Next Generation Power Technology Corp., Solar Energy One (SE1), SE3, SE4, and Silay Solar Power Inc.
These projects were renamed as Citicore Solar Bulacan, Citicore Solar Clark, Citicore Solar Cebu, Citicore Solar Bataan, Citicore Solar South Cotabato, Citicore Solar Tarlac 1, Citicore Solar Tarlac 2, and Citicore Solar Negros Occidental, respectively.