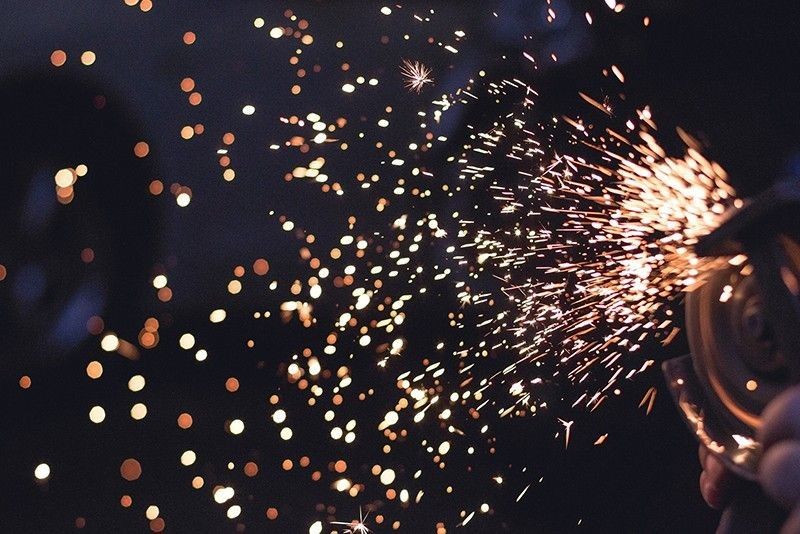 Manufacturing activity, as measured by IHS, fell to a record-low of 39.7 in March, signaling a massive contraction.
Pixabay
Manufacturing slumps to record-low with no end in suffering in sight yet
MANILA, Philippines – Without signs of government help, manufacturers would struggle to get back on their feet even if the community quarantine in Luzon is not extended beyond April 12, industry officials said on Wednesday.
Companies deemed non-essentials like miners, cement makers and exporters are likely to suffer longer absent direct state assistance currently concentrated on poor families. But there are indications even manufacturers of essentials like food are hurting halfway through the island's month-long lockdown intended to stem the spread of coronavirus disease-2019 (COVID-19).
Manufacturing activity, as measured by consultancu IHS Purchasing Managers Index, dropped to a record-low of 39.7 in March from 52.3 the previous month. The latest reading fell below the 50-mark that separates expansion and contraction of activity.
"The COVID-19 pandemic took its toll on goods production in the Philippines in March, as the enforced lockdown of Luzon island led many manufacturers to halt operations until restrictions are lifted," IHS economist David Owen said in a report.
"Firms that remained open, meanwhile, saw a large delay in supplier delivery times, restricting their ability to operate at full capacity," he added.
On the ground, smaller establishments like community groceries are beginning to feel the crunch of delayed deliveries despite repeated pronouncements of unimpeded road access during the quarantine.
"Stock levels are low in seven supermarkets. One decided to close for two weeks. I advised them to just close for few days and replenish their stocks, but they decided to stop operations for two weeks," said Steven Cua, president of the 23-member Philippine Amalgamated Supermarket Association, in a phone interview.
While supplies are slowly arriving, the problem is now shifting at the supply source. On Tuesday, the Philippine Ports Authority warned Manila ports may close if unclaimed cargoes choking the terminal are not removed.
The Bureau of Customs has started helping, transferring 4,000 unclaimed containers from the Manila International Container Port in Manila to the Manila North Harbour Port and Pacific Roadlink Container in Malabon. "The bureau is also working to dispose of these overstaying containers through donation or public auction," the agency said in a statement.
Small and -medium enterprises (SMEs), which account for around 98% of local firms in the country, will be assisted under the government's social amelioration program, although distribution of assistance remains unclear.
Even the program was announced on Monday however, SMEs are already qualified to get P15,000 subsidy from the labor department during the lockdown period. Sergio Ortiz-Luis, president of the Philippine Exporters Confederation, said about 92% of exporters may qualify for the aid, but he is unsure whether the assistance would be distributed on time.
"We can see that there is money, but the delivery is the problem. The spacing of this aid is unclear, there was also no consultation made with stakeholders, and then some LGUs (local government units) also impose their own rules," Ortiz-Luis said in a phone interview.
Currently, exporters operate at an average of 30% capacity, with a skeletal workforce. "Majority of them are small firms. If the lockdown is extended, it's unsure if they even open after unless they are helped," he said.
Non-essentials suffer
Firms deemed non-essentials, and therefore turned off their factories during the lockdown, are hurting the most, some of which are awaiting the stimulus program being crafted by the Department of Finance to help the economy bounce back from COVID-19.
Cement-makers, where over 300,000 direct and indirect jobs are affected, recently wrote to Trade Secretary Ramon Lopez for possible support. "CEMAP does not expect everything to return to business-as-usual immediately. It will take time for businesses in the construction industry to recover…," said Cirilo Pestano II, executive director of Cement Manufacturers' Association of the Philippines.
Pestano's counterpart at the Philippine Constructors Association, Ibarra Paulino, said separately construction work in Luzon have "totally stopped", as well as in key areas in the Visayas and Mindanao like Cebu and Davao. The group, which has more than 1,500 members, undertakes 80% of government infrastructure projects, according to its website.
Miners have also begun shutting down. A day after Nickel Asia stopped mining operations in Surigao del Norte where a localized lockdown was imposed, Global Ferronickel Holdings Inc. appealed to the local government to "exempt it from the ordered temporary closure of mining activities" as well as "loading of ores" for export in the area.
"We are hoping that those in the export sector like us will be allowed to continue operations to lessen the impact of COVID-19 on the national economy," said Dante Bravo, company president, in disclosure on Wednesday.