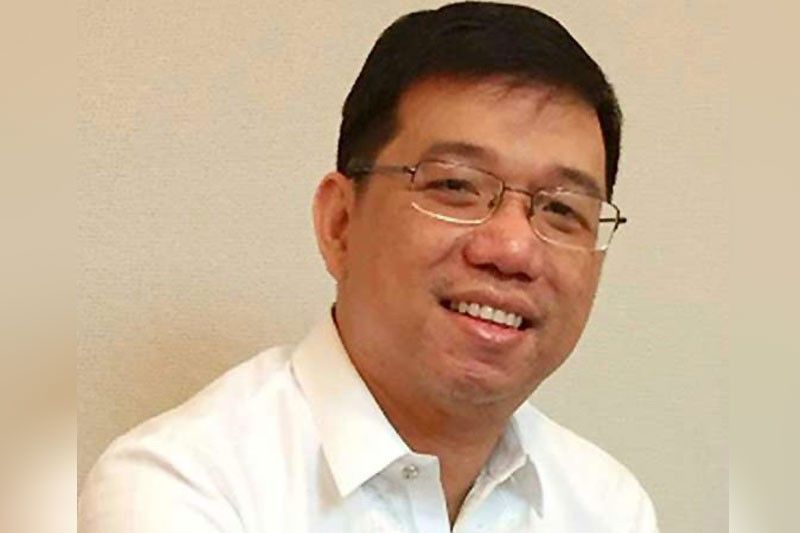 Readying safeguard measures to protect domestic industries
MANILA, Philippines — The government, which has not shied away from using safeguard measures this year to aid domestic industries hurt by a surge in imports, is keen to continue utilizing such tools as it aims to revitalize the manufacturing sector.
While the Philippine government has not been using trade remedies like safeguard measures as much as its neighbors in the recent past, Trade Undersecretary Ceferino Rodolfo said the Department of Trade and Industry (DTI) has changed its approach this year amid rising imports.
"The DTI has shown it is not timid in imposing trade measures," he said, citing this year's use of safeguard measures on certain products due to a surge in imports.
Under Republic Act 8800 or the Safeguard Measures Act, the government may put in place measures to protect domestic industries from increased imports that cause or threaten to cause serious injury to those sectors.
The safeguard measure can come in the form of an increase or imposition of duty on the imported product.
The use of safeguard measures is allowed under the rules of the World Trade Organization (WTO).
To apply the safeguard measure on non-agricultural products, a petition representing the domestic industry would have to be filed with the DTI Secretary requesting for action to be taken on a particular product.
This petition should include evidence to establish there was an increase in imports of like or directly competitive products; there is serious injury of threat to the domestic industry; and there is causal link between the increased imports of the product under consideration and the serious threat of injury to the domestic industry.
Alternatively, the DTI Secretary may initiate a preliminary safeguard investigation even without a petition, if there is evidence increased imports of a certain product pose a threat or hurt local players involved in making the same item under consideration.
In the event the preliminary investigation shows the increased imports of the product caused injury or threaten to injure the local industry, the DTI Secretary would then endorse the case to the Tariff Commission (TC) for formal investigation.
The DTI Secretary, based on the findings of the preliminary investigation, may also impose provisional safeguard measures which could take the form of a tariff increase to be paid through a cash bond, and should be in place no longer than 200 days.
After the Tariff Commission's formal investigation, the body would submit its recommendation to the DTI Secretary who will then make a final decision on whether or not a definitive safeguard measure would be put in place.
In case the final decision is to have a definitive safeguard measure, this would be in place for a maximum of four years, including the period for the provisional relief.
For this year, the DTI has, so far imposed a definitive safeguard measure on cement imports over a three-year period in order to allow local manufacturers to become more competitive, as well as minimize the impact on prices.
In particular, a definitive safeguard duty of P250 per metric ton (MT) or P10 per 40-kilogram (kg) bag would be imposed on cement imports in the first year of implementation.
By the second year, the safeguard duty would be reduced to P225 per MT or P9 per bag, and brought down further to P200 per MT or P8 per bag in the third year.
DTI initiated a motu proprio investigation on safeguard measures on cement as volume of imports increased continuously from 2013 to 2017, and the share of imports also rose from 0.02 percent in 2013 to 15 percent in 2017.
Meanwhile, petitions were filed by the domestic industry for the application of safeguard measures on ceramic floor and wall tiles, float glass, as well as automobiles.
On petitions involving ceramic floor and wall tiles, and on float glass, the DTI has imposed provisional safeguard measures to provide relief to local players.
Last May, the DTI ordered the implementation of a provisional safeguard measure in the form of a cash bond of P3 per kg on imported ceramic floor and wall tiles.
This, as the DTI's initial investigation of the petition filed by Mariwasa Siam Ceramics Inc. to represent the ceramic tile industry, showed volume of imports of ceramic floor and wall tiles increased in absolute terms from 2013 to 2016 and the market share of domestic players fell to 15 percent in 2017 and 2018, from 96 percent in 2013.
As for the petition filed by the country's sole manufacturer of float glass, Pioneer Float Glass Manufacturing Inc., for safeguard measures on float, the DTI ordered the imposition of a provisional safeguard duty amounting to P2,552 per MT for clear float glass, and P2,835 per MT for tinted float glass as well as reflective glass to be in effect for 200 days.
Based on DTI's preliminary findings, the volume of imported clear float glass increased from 2013 and 2016 and tinted and reflective glass imports rose from 2013 to 2015.
Both cases on ceramic tiles and float glass are undergoing formal investigation with the TC.
At present, the DTI is evaluating a petition for safeguard measures on vehicle imports filed by the Philippine Metalworkers Alliance, a broad alliance of workers in the automotive, iron and steel, and electronics and electrical sectors.
The alliance wants safeguard measures to be imposed on motor vehicles as imports went up to 207,000 units last year from more than 153,000 units in 2014.
Higher imports of motor vehicles are seen to threaten local car assembly, operations of auto parts manufacturers, as well as employment of those in the sector as it lessens opportunities for vehicles and parts to be assembled or sourced locally.
In the past, Rodolfo said the Philippines has been using trade remedies such as safeguard measures less compared to others in Southeast Asia.
"The Philippines, for the past five to seven years, has only undertaken trade remedies twice in comparison with our neighbors," he said.
This is lower than Vietnam which had four, Thailand with four, Malaysia with three, and Indonesia with 14, within the same period.
Rodolfo said the government has been receiving petitions requesting for safeguard measures, as the country has been importing more of some goods.
"You can see that imports have really increased with the deterioration of trade deficit. You have a surge in importation in general, so you can expect many local businesses would be injured," he said.
At the same time, Rodolfo said industries are seeing that the Philippine government is very much willing to use legitimate trade measures when such are called for.
As the petition for safeguard measures on vehicle imports is still being evaluated by the DTI, automotive players have weighed in on the matter.
Outgoing Toyota Motor Philippines Corp. (TMPC) president Satoru Suzuki said a safeguard measure on vehicle imports would go against free trade, which is how the market works today.
As part of the Association of Southeast Asian Nations (ASEAN), vehicles made from anywhere in the region could enter the country at zero duty.
While TMPC, the biggest automotive company in the country, assembles the Vios and Innova at its plant in Santa Rosa in Laguna, its other vehicle models are imported.
Suzuki said imposing safeguard measure in the form of tariff on imported vehicles would affect their sales performance.
"If they stop the importation or charge higher tariff, definitely, our sales volume will drop," he said.
If government decides to impose safeguard measure on vehicles with the aim of getting more investments in local manufacturing, TMPC chairman Alfred Ty said slapping tariff on imported automobiles may be counterproductive.
For his part, Isuzu Philippines Corp. (IPC) president Hajime Koso said the imposition of safeguard measure on imported vehicles should be studied carefully by government as doing so may not necessarily lead to more investments in local assembly operations in the country.
Should the government decide to put a safeguard measure on imported vehicles, he said IPC, which imports 60 percent of its vehicle offerings, would be affected.
Still, he said a safeguard measure on vehicle imports would not suddenly make IPC decide to assemble more vehicles locally.
IPC's decision to produce more vehicles in the country, he said "depends on incentives."
Asked if the government's move to impose safeguard measures is protectionist, Hinrich Foundation research fellow Stephen Olson said if the safeguard measures are used temporarily and properly applied consistent with WTO rules, it is debatable whether these actions could be considered as protectionist.
"The purpose of safeguard measures is to provide domestic industry with a bit of temporary additional time to make the adjustments necessary to become more competitive vis a vis imports, if and when serious harm is being done by a surge in imports. They should not be used as protectionist measures to permanently shield less competitive domestic companies from fair, rules-based competition from foreign companies," he said.
Rodolfo argues that the government is not being protectionist by imposing safeguard measures because these are legitimate trade tools.
"In industry development, we have many tools. What we are doing is we are just using these, including trade policy tools, which include trade remedies, making sure that the competition case for local manufacturing and imports become fair," he said.
Moving forward, he said the government is ready to use the trade measures more, as long as it is warranted.
"If there is a surge in imports, if the local industry is injured, we will extend all legitimate means possible," he said.