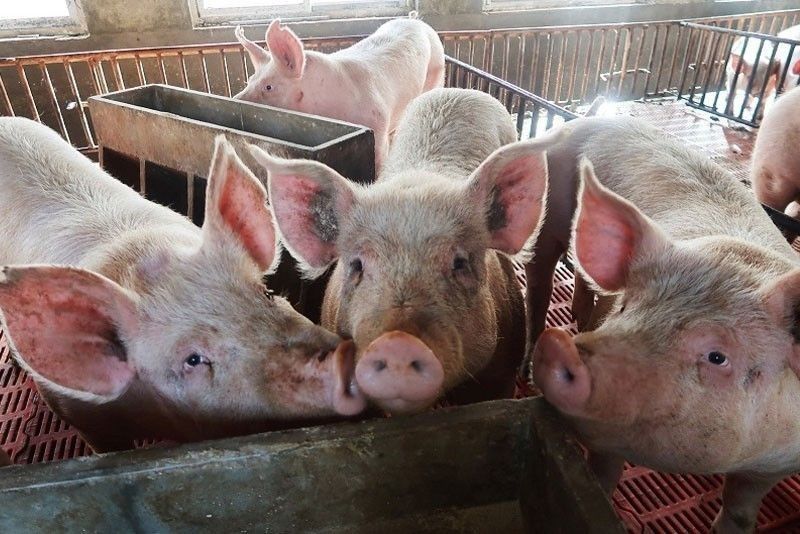 File photo shows hogs in a local piggery.
AFP, file
African Swine Fever 'contained' — DA
MANILA, Philippines — The African swine fever virus that killed several pigs in Rizal has been contained, the Department of Agriculture said Tuesday.
"Ang gusto kong linawin wala na pong ASF. Contained na po yan dahil na disinfect na (I just want to clarify that there's no more ASF. It has been contained because the areas have been disinfected)," DA spokesperson Noel Reyes told GMA News TV.
While the disease is usually fatal in pigs but not harmful to humans, the ASF can cause major economic loss to swine industries. The Philippines currently has a surplus in pork supply.
China and Vietnam — two of the countries worst hit by the virus — have already culled millions of pigs infected by the disease.
The DA on Monday confirmed that the ASF has reached the Philippines and caused the death of pigs in some parts of the country.
The Philippine government had culled hogs in several locations and enforced a temporary ban on the importation of pork meat products from countries affected by the deadly virus in a bid to safeguard the nation's P260-billion pork industry.
In the same interview Tuesday, Reyes said the DA was monitoring some other areas where unusual hog deaths have been reported.