Shell sees extension of gas supply up to 2030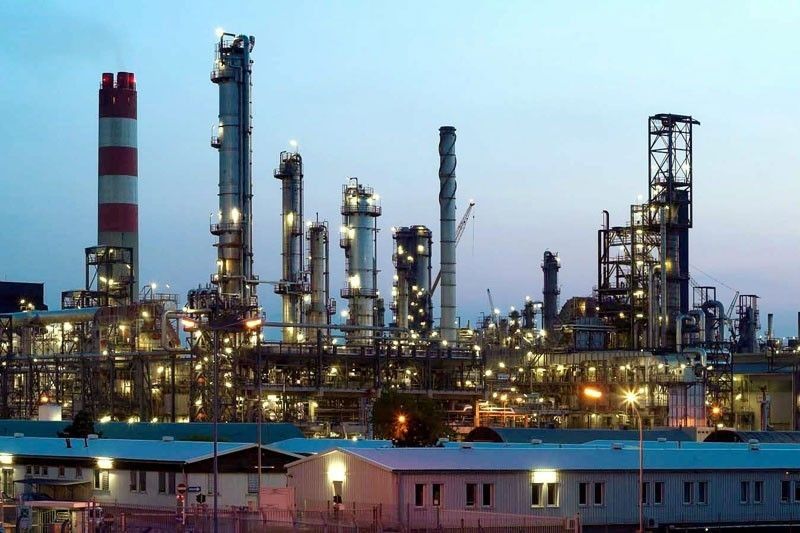 MANILA, Philippines — The local unit of energy giant Royal Dutch Shell wants to conduct further exploration work near the Malampaya deepwater gas-to-power project, which is a potential large gas resource.
With the new prospects, Shell indicated that the gas supply could be extended to 2029 to 2030, said Sen. Sherwin Gatchalian, head of the Senate Committee on energy.
Gatchalian said Shell Philippines Exploration B.V. (SPEX) expressed its interest to explore more potential areas around the Malampaya project.
"It's new information that came from Shell. There are four potential areas around Service Contract 38 and that will eventually extend the same quantity [of gas]," Gatchalian said.
The license for SC 38 that allows the exploration of the Malampaya gas field in northwest Palawan will expire in 2024, but this can be applied for extension with the DOE.
Given this new development, the Senate Committee on Energy will inquire from the DOE how this will impact its strategy with the liquefied natural gas (LNG) terminal.
Operating since 2001, the Malampaya gas project supplies fuel to around 40 percent of gas-fired plants in Luzon namely the Ilijan, Sta. Rita plant, San Lorenzo, San Gabriel and Avion plants—which supply 3,211 megawatts (MW) to the Luzon grid.
The SC 38 consortium—composed of SPEX with 45 percent, Chevron Malampaya LLC with another 45 percent, and PNOC Exploration Corp. (PNOC EC) with the remaining 10 percent—previously expressed its interest to extend the license to explore for oil and gas in northwest Palawan until 2039 but was stalled due to the tax issue amounting to billions of pesos slapped by the Commission on Audit (COA).
With the Malampaya contract expiring in 2024, the DOE has been pushing for the development of an LNG integrated terminal to replace Malampaya and to develop the country as trading and trans-shipment hub in the Asia Pacific region.
The DOE has issued the Philippine Downstream Natural Gas Regulation (PDNGR), which details the rules and regulations governing the downstream natural gas industry to develop a market and gain energy security and sustainability. The agency had attracted from 13 companies.
Energy World Corp., Tanglawan Philippine LNG Inc. and First Gen Corp.'s wholly-owned subsidiary FGEN LNG Corp. were issued notices to proceed with their respective proposals to construct LNG facilities.
The DOE had also ordered a technical study on the remaining supply Malampaya deep water gas-to-power project as it explores various options for the gas field after its contract expires.
PNOC-EC earlier said it was considering running the Malampaya project even without its current partners.