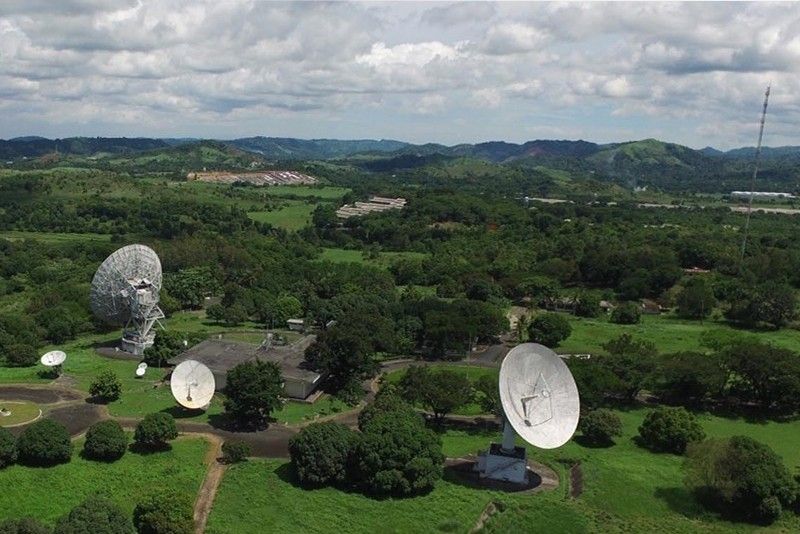 This photo shows Philcomsat's earth station facility in Pinugay, Rizal.
Philcomsat
Duterte signs law extending PHILCOMSAT franchise
(Philstar.com) - March 15, 2019 - 12:01pm
MANILA, Philippines — President Rodrigo Duterte signed a law renewing the telecommunications franchise granted to Philippine Communications Satellite Corp. (PHILCOMSAT) for another 25 years.
Duterte last February 22 signed Republic Act 11226 — a copy of which was released by Malacañang on Friday — extending PHILCOMSAT's franchise.
According to the new law, PHILCOMSAT's renewed franchise "includes the right and privilege of cable and wireless operations" such as telephone, mobile, cellular and wired or wireless telecommunications systems, among others.
The grantee of the franchise was also further authorized to connect and keep connected its telco systems in the Philippines and other countries and territories.
"The grantee shall be authorized to lease or acquire facilities, channels or circuits in the pursuance of its business," the law read in part.
PHILCOMSAT is a wholly-owned subsidiary of the Philippine Overseas Telecommunication Corporation. About 35 percent of its shares are owned by the government, according to the company's Web site.
The renewed franchise will be deemed "ipso facto revoked" should PHILCOMSAT fail to operate continuously for two years. — Ian Nicolas Cigaral