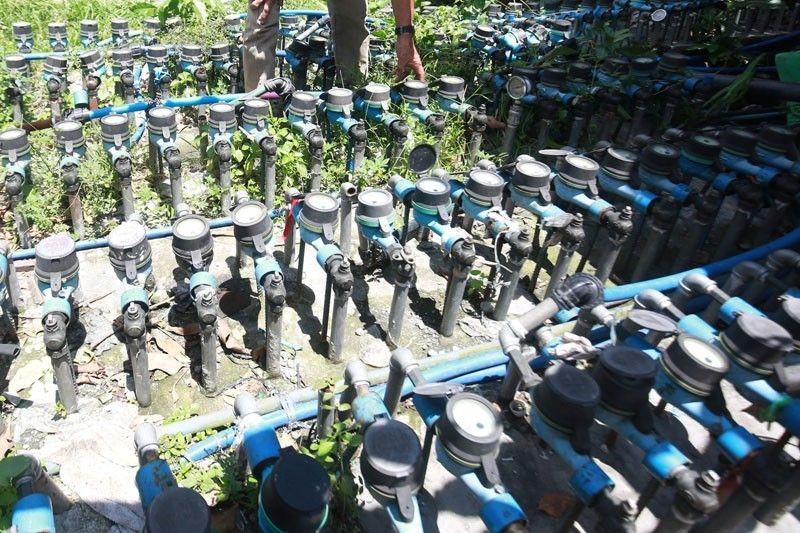 Manila Water chief operating officer Geodino Carpio said the Metropolitan Waterworks and Sewerage System (MWSS) is not keen on approving the company's proposed Laguna Lake water supply system project because it is "expensive."
Michael Varcas
Water shortage looms in 2021, Manila Water warns
MANILA, Philippines — The government's non-approval of a P13-billion water treatment plant in Laguna Lake may result in water shortage in Metro Manila by 2021.
Manila Water chief operating officer Geodino Carpio said the Metropolitan Waterworks and Sewerage System (MWSS) is not keen on approving the company's proposed Laguna Lake water supply system project because it is "expensive."
Manila Water said consumers should brace for water interruptions because supply from the current water sources would no longer be enough to meet demand in the next three years.
"Since March 2017, we have been trying to get this approved. If not, the high areas of Montalban, San Mateo, Marikina, and other parts of Metro Manila may lose water supply, not permanently, but there will be outages," Carpio said in a briefing yesterday,
"We would have to do rotational supply and the pressure will be decreased. And the danger of not having 24/7 water supply is that surface water may infiltrate the pipes and may introduce contaminants into the water. And chlorine may not be strong enough to disinfect infiltration so health issues may occur," he said.
The MWSS argued that the Laguna Lake project, which will have a capacity of 250 million liters per day (MLD), is way expensive than the government's flagship P12.2-billion Kaliwa Dam project that could treat 600 MLD.
However, Carpio maintained that MWSS is not seeing the whole picture as the Laguna Lake project is already the complete system, while the P12.2 billion Kaliwa Dam project will only consist of the dam and the transmission lines.
He said the Kaliwa Dam would actually cost up to P44 billion, including the distribution lines from Manila Water and the other concessionaire, Maynilad Water Services Inc.
It would also translate to higher cost to consumers of up to P73 per cubic meter compared to the P52 per cubic meter of the Laguna Lake project.
The Laguna Lake project aims to complement the nearly completed Rizal Province water supply improvement project in Cardona in Rizal which has a capacity of 100 MLD.
Carpio said the Kaliwa project, which is targeted for completion by 2023, may already be too late to ensure stable water supply.
"Our new plant in Rizal buys us two more years (of supply). We have sufficient water until 2021 but the next two years we will be short and that is assuming that Kaliwa will finish on time," he said.
"And Kaliwa has not even been awarded yet. That is why we are proposing that we be allowed to do the Laguna Lake project. If something happens to the Angat dam, where we get 96 percent of our water, we need another source," he added.