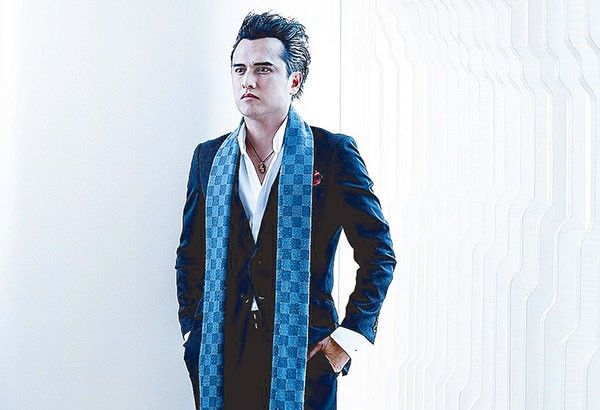 In a decision released last week, the SEC en banc said Krops' ICO met all the provisions in the Howey Test, a test adopted in the US to determine whether a certain transaction involved securities and should, therefore, be regulated. Philstar.com/File Photo
Securities and Exchange Commission denies Joseph Calata motion
MANILA, Philippines — The Securities and Exchange Commission (SEC) has denied with finality the motion filed by Krops to lift the cease and desist order issued against Krops' initial coin offering (ICO).
In a decision released last week, the SEC en banc said Krops' ICO met all the provisions in the Howey Test, a test adopted in the US to determine whether a certain transaction involved securities and should, therefore, be regulated.
Krops is a mobile application founded by businessman Joseph Calata. It brings together sellers and buyers of agricultural products. Last year, it embarked on an ICO to raise funds for its global expansion.
However, the SEC issued a CDO on the offering, saying that the ICO constituted an offering of securities and, therefore, should have been registered with the SEC.
Black Cell Technology, the company behind Krops, filed a motion to lift the CDO.
Calata lamented the issuance of the CDO, saying that it prevented Filipinos from participating in what he called a major breakthrough in the world of agriculture.
"While I would have wanted my fellow Filipinos to continuously be part of this major breakthrough in the world of agriculture, it is lamentable that the Philippine SEC is currently moving to unduly regulate the global ICO of Krops and has even hastily issued a CDO against our ongoing sale. To be clear, we understand that the CDO was just an order to stop the selling of KropCoins only to Filipino nationals. The Philippine SEC cannot prohibit selling to other nationalities because this is not under their jurisdiction. The CDO is also not to stop the operation of the Krops application which serves as the daily virtual agricultural market place of all buyers and sellers of agricultural products," Calata said in an earlier letter to ICO participants.
Black Cell filed a motion to lift the CDO but the SEC denied this.
In its decision denying Black Cell's motion, the SEC said KropCoins are unregistered securities that are being offered and sold within the Philippines through the joint efforts of respondents.
Respondents argue that KropTokens and or KropCoins do not satisfy the fourth element of the Howey Test, which is the increase in value primarily from the efforts of others.
But the SEC said in its decision that "KropTokens will increase in value if the agricultural hub succeeds due to the efforts of Black Cell HK and market participants. Respondents admit this when they stated that market forces that control the value of the commodities being traded on the Krops platform may also dictate the value of the KropCoins."
In all, the SEC determined that crypto currencies are securities because they include an investment contract whereby a person invests his money and is led to expect profits.?
Under the Securities Regulation Code, companies must first register with the SEC before they can offer securities.