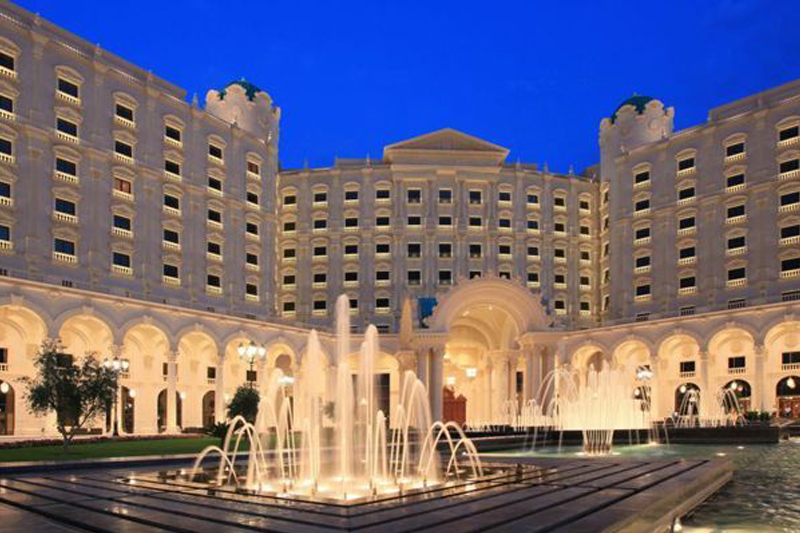 Sources said Tan deemed it the right time to bring the luxury hotel brand to the country given the country's improving demographics and economic status. AFP
Andrew Tan to bring Ritz-Carlton Hotel to Philippines
MANILA, Philippines — Tycoon Andrew Tan is bringing the world renowned Ritz-Carlton hotel brand to the Philippines, marking the first time that the finest luxury brand will be in the country.
Tan will rebrand the existing Maxims Hotel, an all-suite accommodation at Resorts World Manila, and redevelop it into Ritz-Carlton Manila, industry sources said.
"This may happen within the next three years," sources said.
Sources said Tan deemed it the right time to bring the luxury hotel brand to the country given the country's improving demographics and economic status.
"A country cannot be considered first world without a Ritz-Carlton," said one source.
Tan is also hitching a ride on the increasing number of casino high rollers coming into the country such as Chinese and Taiwanese players.
This also explains why Tan is putting the hotel inside Newport City, where RWM is located, instead of in Fort Bonifacio where his property developer also has several township developments.
Swiss hotelier Cesar Ritz, known as the king of hoteliers and hotelier to kings, founded the Hotel Ritz in Paris and Ritz Hotel in London.
Later on, businessman Albert Keller established the Ritz-Carlton Investing Company which bought and franchised the Ritz name in the United States.
At present, the Ritz-Carlton is owned by Marriot International, which is also among the global hotel brands in Tan's Newport City.
The hotel will also carry new luxury retail brands that are not yet in the Philippines, according to sources.
Marriot International is also on track to opening 16 new resorts in Asia Pacific across seven brands in 10 countries and territories this year.
At present, Marriot has 130 upper-upscale and luxury resorts in the Asia Pacific region in countries including China, Malaysia, Vietnam and Thailand.
The new hotels range from tranquil resorts such as the beachfront Weligama Bay Marriott Resort & Spa, which is the company's first hotel in Sri Lanka, to The Ritz-Carlton Haikou, which presents travelers with a new experience as Ritz-Carlton's first golf resort in China, Marriot said.
"This is an exciting year for Marriott International in the Asia Pacific region as we deliver innovative, new ways to cater to today's and tomorrow's travelers," said Peggy Fang Roe, chief sales and marketing officer for Asia Pacific.
"Our new openings demonstrate our promise to be where our guests want to be and provide them with everything they need to relax, recharge or celebrate a special milestone."
Marriot said the new properties would benefit from growing demand from Chinese travelers, who today are the top source of outbound travelers.
China National Tourism Administration estimates China's travelers will take 700 million trips over the next five years. As incomes rise, China's middle class is looking for higher quality products and travel experiences – such as stays at Marriott's newest resorts.