Foreign investments at one-year low in July
October 10, 2017 | 4:00pm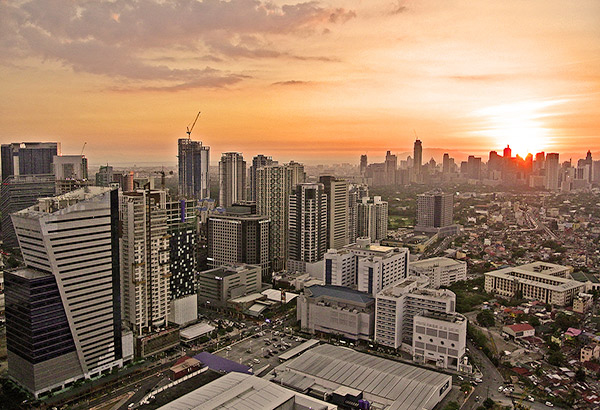 Net FDI inflow retreats 16.5% in first 7 months
MANILA, Philippines — The net inflow of foreign direct investments (FDI) plunged to a one-year low in July due mainly to lower investments in debt instruments or lending by parent firms from abroad to their local affiliates to fund existing operations and expansion, according to the Bangko Sentral ng Pilipinas (BSP).
Based on BSP data, net FDI inflows tumbled 38 percent to $307 million in July from $493 million in the same period last year.
This was the lowest monthly level since hitting $238 million in June last year.
For the first seven months, net FDI retreated 16.5 percent to $3.9 billion from $4.68 billion in the same period last year.
Despite the bleak FDI figures, Malacañang is still confident the numbers will improve because of President Duterte's development programs.
Presidential Spokesman Ernesto Abella expressed optimism more foreign investors are still interested to do business in the country.
"The President has given his assurance that his full intention is to finish his term.He said he wanted to lay a foundation for a comfortable life for all," Abella said in a press briefing yesterday.
"In the long term the President travels in order to attract these things.There may be reasons why there's a drop, but on the whole it's part of a strategy to create multiple income streams," he said.
Presidential adviser on entrepreneurship Joey Concepcion said it takes time before a commitment is translated to actual investments.
"The way I look at it is a matter of timing. I don't know what areas are down but it's a matter of timing. Maybe some of their plans are delayed or whatever. The commitments that are made during the foreign trips do take time to materialize," Concepcion said.
The BSP said non-residents' investments in debt instruments or lending by parent firms abroad to their local affiliates in the Philippines to fund existing operations and expansion nosedived 74.3 percent to $105 million in July from $407 million in the same month last year.
The central bank pointed out the decline in investments in debt instruments outweighed the more than five-fold increase in net equity capital. Equity placements surged 272 percent to $170 million in July from $46 million in July last year.
Equity infusion came mainly from Singapore, the US, the Netherlands, Japan, and Taiwan and were channeled to manufacturing, real estate, wholesale and retail trade, financial and insurance, electricity, gas, steam, and air conditioning supply.
However, withdrawals surged 70.7 percent to $39 million from $23 million.
Likewise, reinvestment of earnings increased 11.5 percent to $71 million in July from $63 million in the same month last year.
FDIs hit a record $7.9 billion in 2016 but the figure pales in comparison with Malaysia's $13.5 billion, Singapore's $61 billion and Vietnam's $12.6 billion because of poor infrastructure, high power costs and foreign ownership restrictions in key domestic industries.
This year's net equity capital, a component of the overall FDI, was down 81.5 percent as of July given last year's high base.
The central bank expects FDIs this year to hit $8 billion.
Economic Planning Secretary Ernesto Pernia has said the government should "drastically" cut the number of sectors and activities closed or limited to foreign investors to get more of the investment flows into Asia.
BOI-approved projects
Projects approved by the Board of Investments (BOI) rose 33 percent in the first nine months this year despite a noticeable drop in foreign investment pledges.
In a report, the BOI said total approved investments went up to P381.17 billion in the January to September period, significantly up from P286.44 billion in the same period last year.
The agency said it approved a total of 324 projects, generating an expected 64,563 jobs once operational, for its package of tax and non-tax incentives.
Investment pledges from local investors made up the bulk of total approvals at P368.69 billion, 55.66 percent higher than last year's P236.85 billion.
Foreign pledges, on the other hand, plunged 74.82 percent to P12.49 billion from last year's P49.59 billion.
"On foreign (investments), I think it's really more of them are really just one-time big investments last year," Trade Secretary and BOI chair Ramon Lopez said.
He said many foreign investors are also still doing studies on their planned projects.
"One thing for sure, we have to do more investment promotions to highlight that the fundamentals are okay and we are on an economic breakout and it's business as usual in the country," Lopez said.
The trade chief said the P381-billion investment approvals as of end-September already accounted for about 76 percent of the BOI's earlier year-end target of P500 billion. – Alexis Romero and Richmond Mercurio