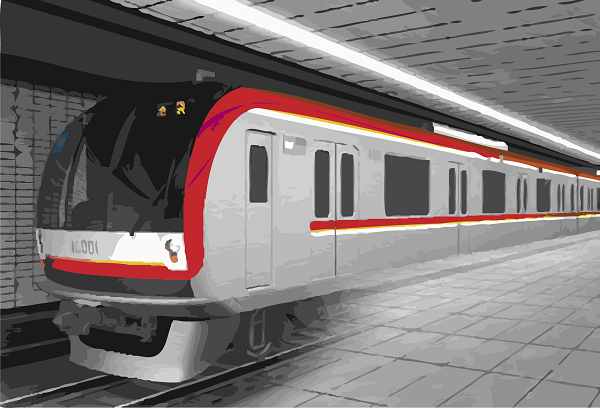 He said the priority projects are comprised mainly of transport infrastructure led by Mega Manila Subway Project - Phase 1 (P230 billion), along with Clark International Airport New Terminal Building Project (P15.35 billion), Malolos-Clark Airport-Clark Green City Rail (P150 billion), PNR South Commuter Line (Tutuban-Los Banos) (P134 billion), PNR Long-Haul (Calamba-Bicol) (P151 billion) and Mindanao Railway Project - Tagum-Davao-Digos (P35.3 billion). File
Transport dominates P738-B projects up for NEDA OK
(The Philippine Star) - June 20, 2017 - 4:00pm
MANILA, Philippines - Nine flagship projects, with a collective value of P738 billion, are slated for approval by the National Economic and Development Authority (NEDA) board by the end of the month, Socioeconomic Planning Secretary and NEDA chief Ernesto Pernia said yesterday.
He said the priority projects are comprised mainly of transport infrastructure led by Mega Manila Subway Project - Phase 1 (P230 billion), along with Clark International Airport New Terminal Building Project (P15.35 billion), Malolos-Clark Airport-Clark Green City Rail (P150 billion), PNR South Commuter Line (Tutuban-Los Banos) (P134 billion), PNR Long-Haul (Calamba-Bicol) (P151 billion) and Mindanao Railway Project - Tagum-Davao-Digos (P35.3 billion).
The other projects include New Centennial Water Source-Kaliwa Dam Project (P10.86 billion), Chico River Pump Irrigation Project (P2.67 billion) and Cavite Industrial Area Flood Management Project (P8.9 billion).
Pernia said the projects were selected on the basis of readiness of implementation and immediate benefit to the public.
"These are the ones that seem to be needed by the people and would help decongest Metro Manila," he told reporters.
With the exception of the Mindanao Railway and the new Clark International Airport terminal building which will be financed by the state budget, the other projects are being applied for financing under official development assistance (ODA) from China and Japan.
Pernia said the government wants to focus on projects that could be implemented and possibly finished within three years.
NEDA recently put on hold the review of unsolicited airport proposals put forward by All Asia Resources Reclamation Corp. (ARRC) and San Miguel Corp. (SMC).
ARRC is proposing to build an international airport, seaport as well as a mixed-use development on reclaimed land off the coast of Sangley Point in Cavite. SMC meanwhile, has proposed to build a new international airport for Metro Manila to be located in Bulacan.
"We want to focus on projects that are doable in two to three years instead of being distracted by the review of unsolicited proposals," Pernia said.
These proposals, he said, would not be disregarded and would still be allowed to go through the review process.
"They (unsolicited airport proposals) will go through the process but we are not going to spend too much time looking after them because we need to focus on Clark and the railway. But they will be considered," said Pernia.
As of March, NEDA's Investment Coordination Committee (ICC) has lined up for approval 55 flagship projects worth more than P1.2 trillion that will be prioritized for implementation and completion within President Duterte's term.
The list of projects, touted to be game-changers, comprise connective infrastructure and development ventures intended to spur growth in areas outside Metro Manila.
The list of projects also include the $14- billion Clark Green City, an industrial and residential community being developed by the Bases Conversion and Development Authority in Central Luzon. This is not yet included in the projects slated for NEDA board approval as it is still in the planning stage.
The Asian Development Bank will be providing advisory services in the planning and development stage of the project.