Going undrafted in NBA not the end of the road for Kai Sotto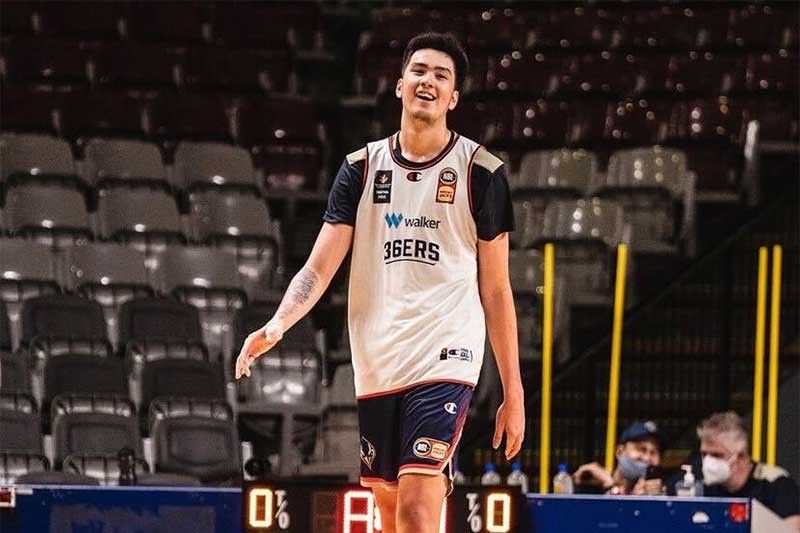 MANILA, Philippines — Kai Sotto's first crack at the NBA looms as the 2022 NBA draft happens on Thursday (Friday, Manila time) at the Barclays Center in New York.
But getting Sotto's name called by either league commissioner Adam Silver or deputy commissioner Mark Tatum in the draft won't be the be-all and end-all of the Filipino basketball prospect's chances of making it to the NBA to become the first homegrown Filipino in the league.
Of course, while getting drafted by a team is the easiest route for talents out of college and other international pro hoops leagues, it is hardly the only pathway to basketball's biggest stage.
As Sotto remains relatively under the radar in the draft, it will be of value to look at his other choices.
The most obvious option for talents who go undrafted is the NBA G League. Just below the NBA in terms of competitiveness, Sotto can find it easier to barge into a roster in the G League.
With multiple teams having affiliates in the NBA itself, playing in the G League will help him get valuable experience while also staying in the radar of NBA teams for a possible two-way contract and getting call-ups.
The Golden State Warriors alone, who won the 2022 NBA Finals, had multiple players who are NBA G League alumni.
Among them are Jordan Poole, Gary Payton II, Damion Lee, Jonathan Kuminga, Kevon Looney, Moses Moody, Juan Toscano-Anderson, James Wiseman, Quinndary Weatherspoon and Chris Chiozza.
Four of those players went undrafted in their respective draft classes.
Though needing to prove their wares in the developmental league for some time, all of them were able to earn their rightful places in an NBA roster, something Sotto can also explore.
Also on the table for Sotto would be to play in the Australia National Basketball League (NBL) or other overseas leagues that have likewise been picking grounds for NBA scouts.
Sotto could return for another year with the Adelaide 36ers to increase his stock and possibly get offers from NBL teams.
It can be recalled that the league Down Under has been garnering traction in sending players to the NBA, like LaMelo Ball and Josh Giddey.
Other tiffs in Europe can also be an option for Sotto, who will gain immense value if he can prove his stuff even more in high-level basketball.
So even if Sotto, along with the rest of basketball crazy Philippines, waits with bated breath for his name to be called on Thursday (Friday in Manila), it will definitely not be the end of the road for his dream should he miss his initial slot.