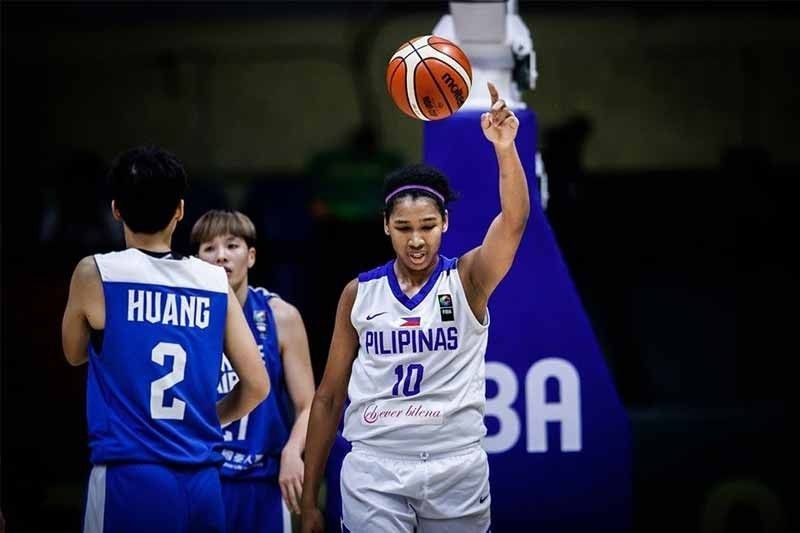 Animam hot in chase of crown in Taiwan
MANILA, Philippines — It's team achievement over any individual award for Filipina ace Jack Animam entering the crucial Final Four of the University Basketball Association (UBA) in Taiwan.
Carrying the same mindset from her magnificent collegiate career back home, Animam wants the championship above anything else in her Taiwan league debut with Shih Hsin University (SHU).
"Winning the MVP (award) is not my priority. I want something bigger that we can share to everyone, which is the championship. It's all us. Lahat kami dito MVP, and that's the best feeling," Animam told The STAR.
The 6-foot-5 Animam has taken Taiwan by storm, norming a league-best 13.6 rebounds on top of 17.0 points, 2.7 steals and 2.1 blocks to help SHU remain perfect at 16-0, including a five-game sweep of the second round.
It's no different from her career in the UAAP, where she won one MVP award while guiding National U to a historic run of six straight championships before she took her act overseas.
The Gilas Pilipinas mainstay will not rest on her laurels until the mission is accomplished.
"Bilog ang bola, anything can happen. But the team is working hard. Winning is something you work for. Behind every win is the unseen hard, extra work and effort," she said.
Animam and SHU resume their championship bid as the No. 1 seed in the Final Four on March 20.