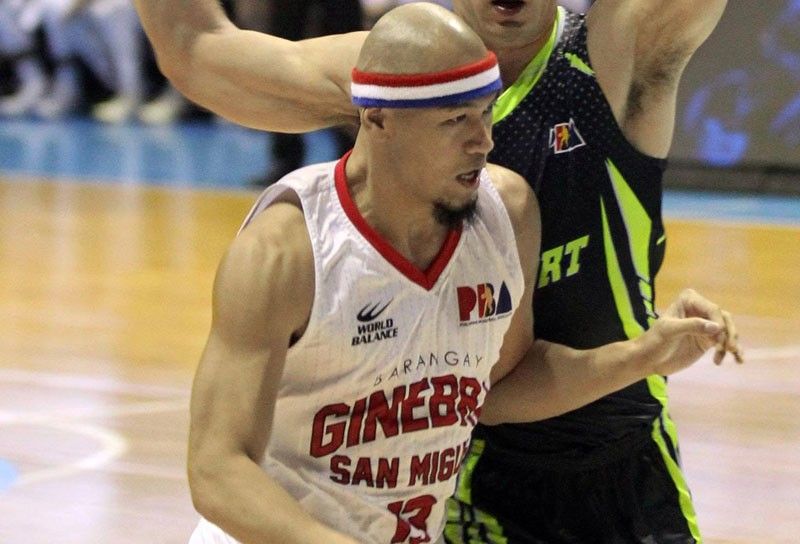 One Last Ride For The Spark
Olmin Leyba
(The Philippine Star) - January 22, 2020 - 12:00am
MANILA, Philippines — One for the road for Barangay Ginebra's Mark "The Spark" Caguioa.
The veteran Caguioa declared he's ready to play possibly his farewell season with the Gin Kings, looking forward to their drive for the coveted PBA Philippine Cup diadem in 2020.
"One more year," Caguioa, 40, said Monday night during Ginebra's fans day and victory party following their ascension to the Governors' Cup throne. "(Ginebra governor) Coach Al (Chua) pulled me aside and told me he's going to give me one more year."
The 18-year pro is grateful for the opportunity to continue playing the game.
"As long as I can. There's no timetable. As long as my body is holding up. I'm going to continue to play," said Caguioa, who has taken a backseat to the likes of Stanley Pringle, LA Tenorio and Scottie Thompson in the Ginebra backcourt.
"I enjoy every minute of it. I may not be playing a lot of minutes. I enjoy being in the backseat, looking at how guys are developing. Like I said, it's really nice to see guys coming out of their shells."
Ginebra coach Tim Cone said he's glad to still have Caguioa around.
"Very happy that he has chosen to play another year. Mark is a great chemistry guy, teammate and leader. He's a joy to be around, plus he plays hard all the time and is always ready to play at any situation. We're honored to have him back," said Cone.
Like the rest of the Ginebra stalwarts, Caguioa has trained his sights on breaking San Miguel's stranglehold in the all-Filipino tournament.
"We're just getting ready for the All-Filipino. Like I told the other guys, we really want to win this bad especially with Justin (Brownlee) not around," he said.
"It's going to be a tough task toppling San Miguel. They're the team to beat and if we could do that, that would mean a lot for each one of our players. That's what we really want to win, the All-Filipino," he said.
Caguioa is excited for Ginebra's rookie picks Arvin Tolentino, Jerrick Balanza and Kent Salado.
"They're all good. Balanza, Salado and Tolentino. They're all good. I don't know who we're keeping, though," Caguioa said.
Tolentino, in particular, shows a lot of promise.
"Like they said, he's like RDO (Ranidel de Ocampo). He can shoot. He's smart. He does not force anything. He's good at the post, too. Looking at him, that's the kind of players Coach Tim likes," said Caguioa.