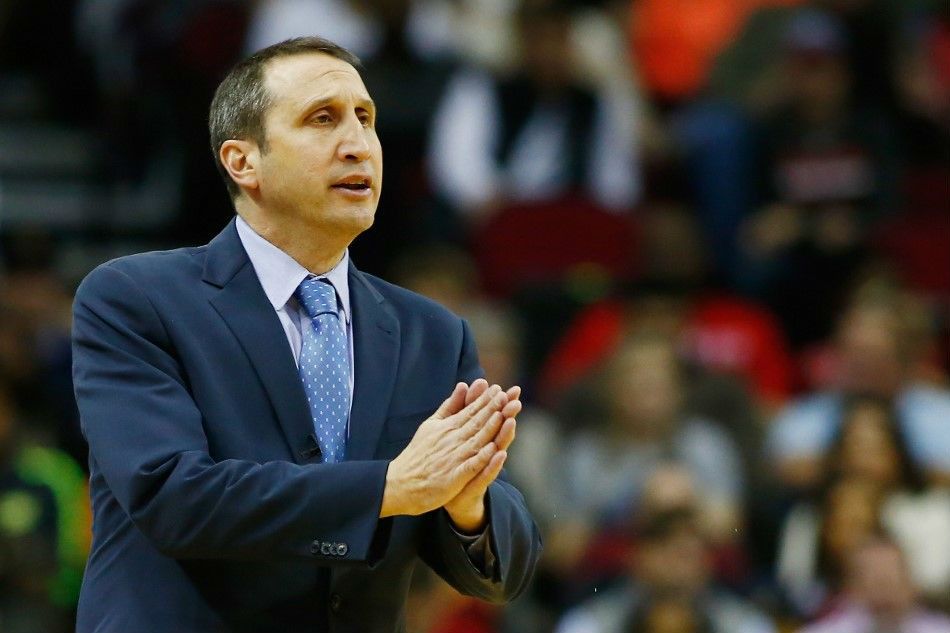 Basketball coach David Blatt
Scott Halleran, Getty Images/AFP
How about David Blatt for Gilas coach?
MANILA, Philippines – With Yeng Guiao stepping down as head coach of the Gilas Pilipinas national basketball team, there is the inevitable question: Who will be the next head coach?
Everyone will have their own list. Former national head coach and current Ateneo tactician Tab Baldwin will be on that list. Ditto for Barangay Ginebra's Tim Cone. And there will be a list of other foreigners as well.
That's all good. Either would be superb, but other factors will come into play — you know, politics as Baldwin and Cone come from separate groups: the MVP and the SMC groups.
So how about we get the best of all worlds and more? Let me wade into the conversation with a proposition…
How about David Blatt as head coach?
Yes, David Blatt — who led the Cleveland Cavaliers to the 2015 NBA Finals in his first year on the job (but lost to the Golden State Warriors, 4-2).
Blatt knows NBA ball (the PBA is patterned after the latter after all) and perhaps more importantly, EuroBall. The Israeli-American played point guard for the Princeton Tigers under its legendary coach Pete Carril. In case you aren't familiar with Carril, his Princeton Offense is the granddaddy of motion offense, passing, cuts and backdoor plays. The dribble-drive offense owes much of its ideas to Carril's offense.
And Carril's players were smaller and thinner yet they were always tough. And to think that Princeton never offered athletic scholarships!
Blatt learned from Carril and parlayed that into a successful coaching career in Europe and in the US. He has been Israeli Super League Coach of the Year for four times (1996, 2002, 2011 and 2014). He was Russian SuperLeague Coach of the Year in 2015 and EuroLeague Coach of the Year in 2014.
He won the EuroCup in 2018, the FIBA EuroChallenge in 2005, the Italian League (2006) and Italian Cup (2007), Adriatic League (2012) and the Israel Super League (2002-03, 2011-12, 2014) and Israel Cup (2002-03, 2011-14). He steered Russia to an Olympic bronze medal finish in 2012.
The man knows how to build teams and lead them to glory. The man is a consistent winner and has been one for more than 15 years now.
The 60-year-old Blatt is with Olympiakos, Greece, but his two-year contract should end by mid-2020. This gives Gilas managers an opportunity to court him for the head coaching position.
I think he would make for nice head coach given his experience working with top clubs and players like LeBron James, Andrei Kirilenko, Alexey Shved (now with the Minnesota Timberwolves) and Timofey Mozgov (Denver Nuggets).
Now and with all due respect to the following gentlemen, what if both Baldwin and Cone worked alongside Blatt? As consultants or as assistants. That way both latter coaches can still work with their regular teams while assisting and guiding Blatt.
Baldwin and Cone both have international experience and knowledge of the local game, its intricacies, the challenges of local ball, and navigating the labyrinth of local sports.
Now that sounds like a powerhouse coaching staff.