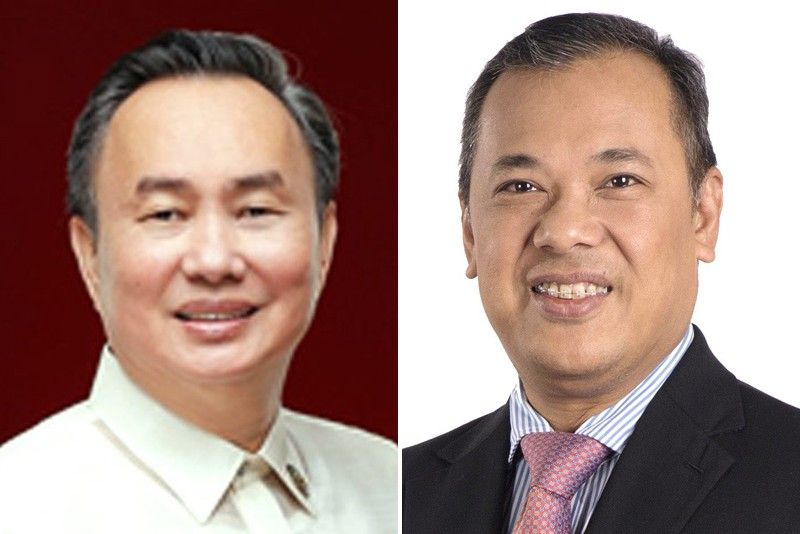 Abraham Tolentino, Clint Aranas
PNA/GSIS.GOV.PH
POC polls: Abraham Tolentino vs Clint Aranas
Abac Cordero
(The Philippine Star) - June 27, 2019 - 12:00am
MANILA, Philippines — If and when it pushes through, the planned POC elections on July 5 may feature a head-to-head battle between Abraham Tolentino of cycling and Clint Aranas of archery for the top post.
Tolentino, the congressman from Tagaytay, and Aranas, president of GSIS (Government Service Insurance System), both expressed interest in seeking the presidency that had been vacated twice in a span of seven days.
A reliable source told The STAR that Tolentino wants Robert Aventajado of taekwondo to join him and run as chairman. On the other side, Steve Hontiveros of bowling is being considered as Aranas' running mate.
Aventajado, who served as POC chairman for eight years (2000-2008), is willing to assume his old post.
"I can be of help to the POC," he told The STAR.
But the former government negotiator wants to make sure the POC is "doing the right thing" staging the elections two weeks from now.
"Are we following the right procedure?" Aventajado said yesterday.
Romasanta, who stepped down as president last Tuesday, just a week after Ricky Vargas of boxing resigned from the top post, said it's all easier said than done.
"I don't think it's possible with all the process you have to go through. One, we need to convene the board, possibly on July 1, and take this up. Why are we calling for special elections? Then we need to form the Comelec, which will set the rules for the elections," said Romasanta.
"Then those seeking positions will have to file their certificates of candidacy. Only then will the Comelec look into them and decide if they are qualified or not. It's not possible," said Romasanta.
Tolentino said Atty. Gregorio Larrazabal, former Comelec commissioner, has accepted the role as chairman of the elections committee for the POC polls. He will be joined by Atty. Al Agra, the POC legal consultant, and jiujitsu secretary-general Ferdinand Agustin.
Romasanta expressed alarm that the POC holding a third election since 2016 may be viewed by the International Olympic Committee as a sign of instability on the part of the POC
Tolentino thinks otherwise.
"It's a democratic process that we're going through," he said.
Tired of too much politicking, Vargas stepped down as POC president last June 18 after only 16 months in office. Romasanta assumed the presidency by rule of succession.
But during Tuesday's general assembly, it was suggested that all members of the POC board step down and pave the way for yet another election.
Out of delicadeza, Romasanta heeded the call. The rest of the officers who were present stepped down as well.