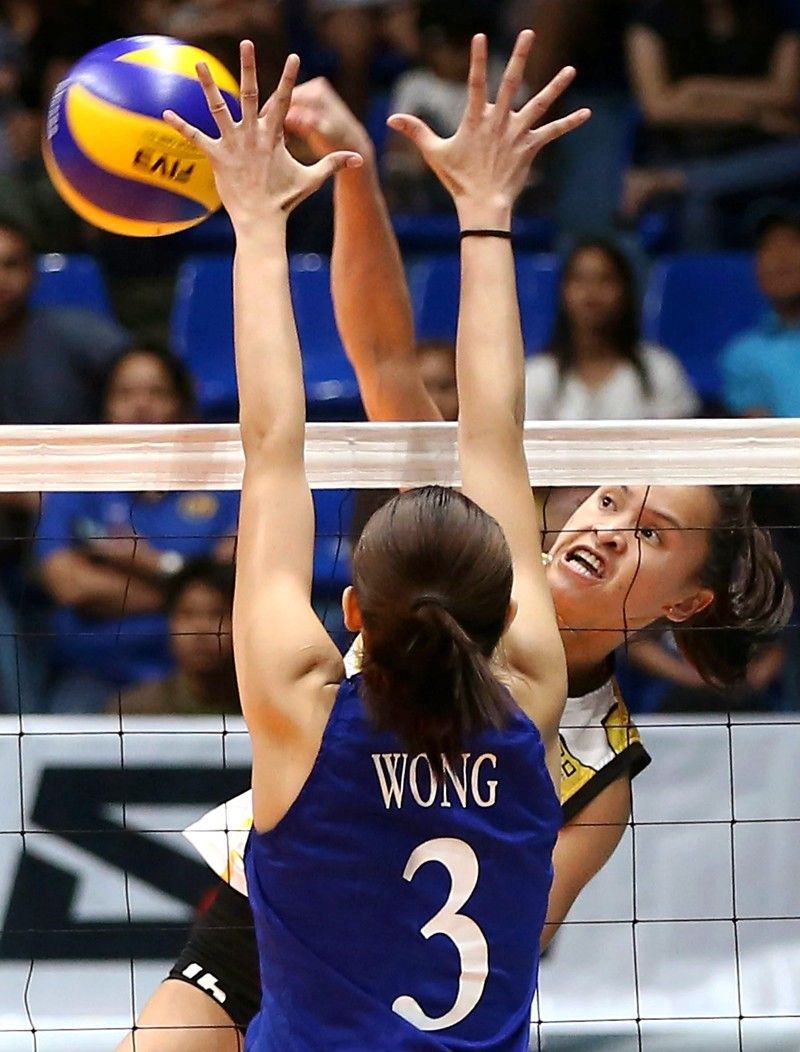 UST's Sisi Rondina and Ateneo's Deanna Wong are among the players to watch in the finale.
Lady Eagles, Tigresses dispute vital head start
MANILA, Philippines — One Big Fight versus Kami Naman (It's Our Turn).
Ateneo and University of Santo Tomas march to the championship stage today, each fueled by their respective battle cry to push them closer to the crown in the UAAP Season 81 women's volleyball at the Smart Araneta Coliseum.
The top-seeded Lady Eagles got through a rough patch, needing two games to dispose of the fourth-ranked Lady Tamaraws in their side of the Final Four clash.
ADMU coach Oliver Almadro hopes that the extra work that they put in the semis would give them an edge against the well-rested second-ranked UST team in the opener of their best-of-three titular face-off at 4 p.m.
"Our mental toughness, our heart and our will have got stronger. We're pushed to the edge, but our mentality should be our advantage," said Almadro.
The Lady Eagles blew their chance the first time, tripping against FEU, 25-10, 23-25, 22-25, 25-12, 8-15, last Saturday.
Pushed to the brink, they remained unruffled and took flight toward the finals via a 25-20, 21-25, 25-23, 25-14 dispatching of the Lady Tams Wednesday.
In contrast, the Tigresses took a faster route, utilizing their twice-to-beat semis edge to dethrone the reigning three-time champion La Salle Lady Spikers, 25-19, 25-19, 20-25, 23-25, 15-10, and advance to the title round for the first time in eight years.
"Whatever it takes, we will hold onto that," said graduating hitter Sisi Rondina.
"We are already here. We will not waste our chance. I will do all that I can. I will ask help from my teammates," she added. "We will fight until the end. Kami naman (It's our turn)."
And that help could well come in the form of sensational rookie Eya Laure as well as fellow newcomers KC Galdones and Ysa Jimenez, and veterans Cait Viray, Alina Bicar and Rica Rivera.
But standing before them are the Lady Eagles' towering middle blockers Bea de Leon and Maddie Madayag and spikers Kat Tolentino and Ponggay Gaston.