POC finalizes events for SEA Games
December 19, 2018 | 12:00am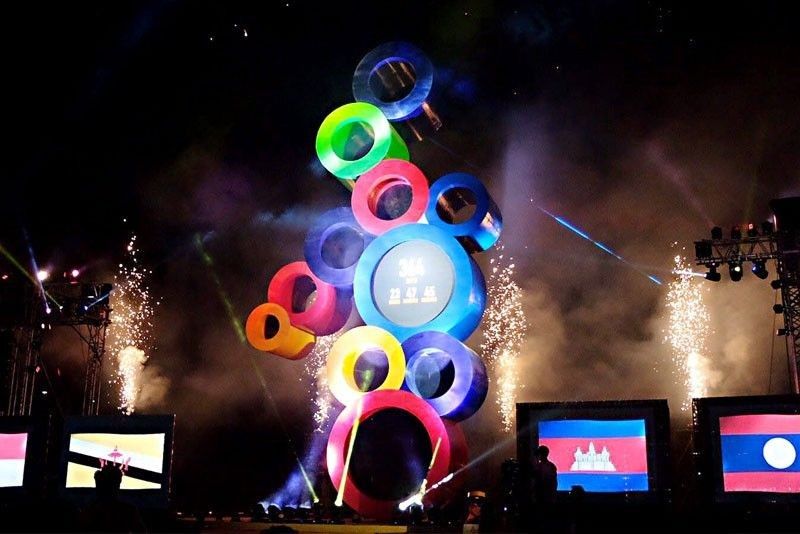 MANILA, Philippines — POC chairman Rep. Abraham (Bambol) Tolentino has confirmed the final list of 56 sports and 523 events for the Southeast Asian (SEA) Games to be held at the New Clark City, Subic, Manila and Tagaytay on Nov. 30-Dec. 10 next year.
After months of tedious haggling and negotiations with several NSAs, the POC locked in the most sports ever to be staged in the history of the SEA Games. Included in the list of debuting sports are surfing and skateboarding which will also make their first Olympic appearance in Tokyo in 2020.
There were initially 529 events approved by the SEA Games Federation in a meeting here last month but the POC was given the mandate to finalize the list. Tolentino, SEA Games Federation sports and rules committee chairman Tom Carrasco, SEA Games Federation executive committee chairman Cito Dayrit, POC deputy secretary-general Karen Caballero and POC general manager Art Aro were involved in protracted talks with NSAs regarding which events to retain or eliminate.
In the end, 17 sports were affected. Vovinam lost its spot completely while underwater hockey, sambo, obstacle course racing, kurash, weightlifting, surfing, squash and modern pentathlon had cutbacks. Squash went from nine to six events, striking out doubles and team for men and women and adding mixed team (three men, two women). Vovinam, a Vietnamese martial art that was in the SEA Games in 2011 and 2013, was ticketed for four events at first and combined with sambo to comprise one sport. Sambo's events were later reduced from nine to seven while vovinam was cancelled.
The sports that increased events from the original list were aquatics, badminton, bowling, canoe/kayak, cycling, gymnastics, tennis, kickboxing and wakeboarding. Gymnastics jumped from 16 to 19 events with the addition of artistic floor, vault, balance beam and uneven bars for women. Rhythmic individual all-around for women was deleted.
Under SEA Games rules, no sport may exceed five percent of the total gold medals at stake except for aquatics, athletics and shooting. In the final list, aquatics has 44 events or 8.41 percent, athletics 42 or 8.03 percent and shooting, 14 or 2.68 percent. Sports with at least 10 events are archery (10), billiard sports (10), boxing (13), canoe/kayak/traditional boat race (12), cycling (13), dancesports (14), fencing (12), gymnastics (19), judo (16), karatedo (13), sailing/windsurfing (11), shooting (14), taekwondo (22), weightlifting (10), wrestling (14), wushu (16), arnis (20), jiu-jitsu (11), kurash (10) and lawn bowls/petanque (10).
In boxing, the weight categories for men are lightflyweight (46-49 kg), flyweight (52 kg), bantamweight (56 kg), lightweight (60 kg), lightwelterweight (64 kg), welterweight (69 kg), middleweight (75 kg) and lightheavyweight (81 kg). The weight classes for women are lightflyweight (48 kg), flyweight (51 kg), bantamweight (54 kg), featherweight (57 kg) and lightweight (60 kg). In basketball, there will be four gold medals at stake, 3x3 for men and women and 5x5 for men and women.
In the final tally, there are two Category 1 or compulsory sports (athletics, aquatics), 42 Category 2 (Olympic and Asian Games) sports and 12 Category 3 (other) sports. The rules stipulate that a SEA Games host must stage at least 22 sports, including two in Category 1, at least 16 Category 2 sports and at most 12 Category 3 sports.
A new sport that is expected to generate a lot of interest from the "now" generation is e-sports where six events are on tap – NBA 2K, Tekken 7, Hearthstone and Dota 2 for men and Hearthstone and Dota 2 for women.