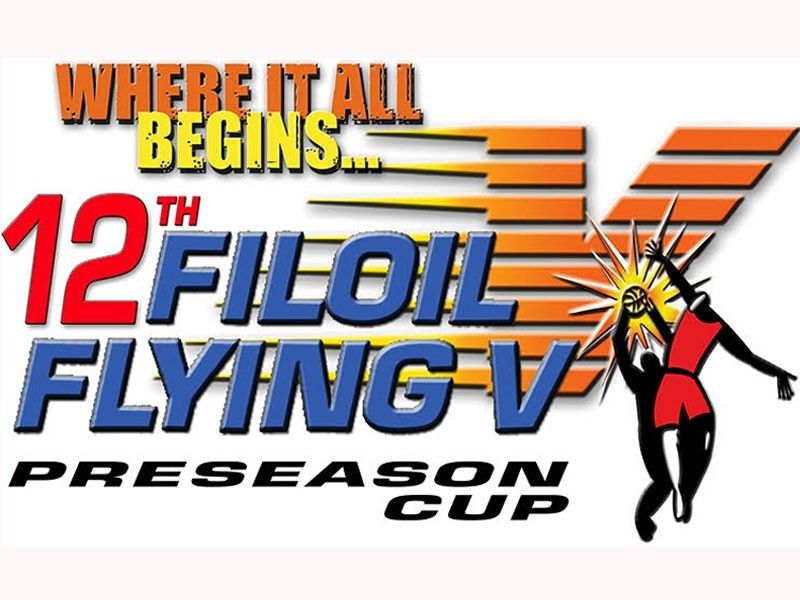 Maroons out to test much-improved roster in Filoil tiff
MANILA, Philippines – And so it begins.
Even dating back to the previous UAAP season, there has been a lot of anticipation for those who root for the University of the Philippines Fighting Maroons. After a lot of false starts, this is perhaps their best season to ascend once more to the summit of college basketball. And it all starts in this Filoil Flying V Pre-Season Cup.
Coach Bo Perasol's best laid plans could very well come to fruition this year with a deep crew that has been assembled through careful planning and luck.
He has the holdovers from previous season in Jerson Prado, Gelo Vito, Paul Desiderio, Jarrell Lim, and Diego Dario. He has key transferees in Jun Manzo, JD Tungcab and Bright Akhuetie. And there are the pieces he added from his first two seasons in Noah Webb, Juan and Javier Gomez De Liaño, Janjan Jaboneta and Pio Longa, plus rookies and first-timers Will Gozum, David Murrell, Evyn Santiago (who they recruited from Durham Crossover Canada two seasons ago) and JJ Espanola.
Perasol has key and talented players in every position.
How they fare will come down to the multi-talented Akhuetie, who has served his one-year residency after transferring from the University of Perpetual Help where he played for two seasons.
During his time in the NCAA, Akhuetie was easily the best player even despite the presence of San Beda nemesis Ola Adeogun or Mapua's stud in the middle, Allwell Oraeme. Akhuetie was an all-around player. With the Altas, Bright averaged 18.4 points on 60 percent field goal shooting, 12.3 rebounds, 1.7 blocks in 27 minutes per game.
He played center. Brought down the ball. Assisted teammates. Scored and dunked on many an opponent. He's Ben Mbala with handles and a sweet dish.
Where will they improve this season?
Inside scoring and that means rebounds too
The Fighting Maroons were dead last in inside points last season. With Akhuetie, Murrell and Will Gozum, they are sure to go up the standings and open things up for their outside gunners. And there's Javi Gomez De Liaño, who was perhaps the biggest revelation for the Fighting Maroons last year. Long in the shadow of his younger brother, Juan, Javi's game grew by leaps and bounds and he became not only a surprise scorer, but a dependable all-around player. He averaged 21 minutes a game. Three less than Juan. Not bad.
Rebounding-wise, they were sixth and that is going to change now. With better rebounding with the addition of Murrell and Gozum, expect a hike in second chance points as well.
Scoring
Hmm. More scoring? Actually, UP was also in last place in team scoring last campaign. Akhuetie's presence augurs well for Perasol. He has a center who doesn't need to score — but he can — because he is stocked with a lot of offensive firepower.
It starts with their go-to player in Paul Desiderio, who entered UP legend with his called shot from last year. He'd love for nothing than to graduate along with Dario, Manzo, and Lim with a title.
He's got plenty of help with scorers and exciting players like Juan Gomez De Liaño and JD Tungcab who was a star with Adamson before he skipped them two seasons ago.
And Bo's got 12 players who can hit that three-pointer. They will run and gun and wear teams down.
Golden State anyone?
Defense
Once more you have to go to Akhuetie. UP now has a rim reliable rim protector who is infinitely better than the previous man in the middle in Ibrahim Qattara. This will allow players like Prado — who can also defend some — to concentrate on rebounding. Think of how it was for La Salle two seasons ago when they partnered Abu Tratter with Mbala. The other around Big Ben flourished.
Akhuetie's presence will allow others to gamble on defense. And that gets them out on the break.
If you talk to any of the Fighting Maroons, they are flush with confidence. They know they are good and they can win it all.
And we're going to get a close first look at them when they take on La Salle at 4 p.m. Saturday at the Filoil Flying V Centre in San Juan.
The 2018 UP Fighting Maroons: Bright Akhuetie, Jerson Prado, Noah Webb, Gelo Vito, Will Gozum, David Murrell, Paul Desiderio, Juan Gomez De Liaño, Janjan Jaboneta, JD Tungcab, Jarrell Lim, Jun Manzo, Diego Dario, Evyn Santiago, Pio Longa, JJ Española and Javi Gomez De Liaño.