Manila: Licenses of erring motorists can be confiscated
September 25, 2022 | 12:00am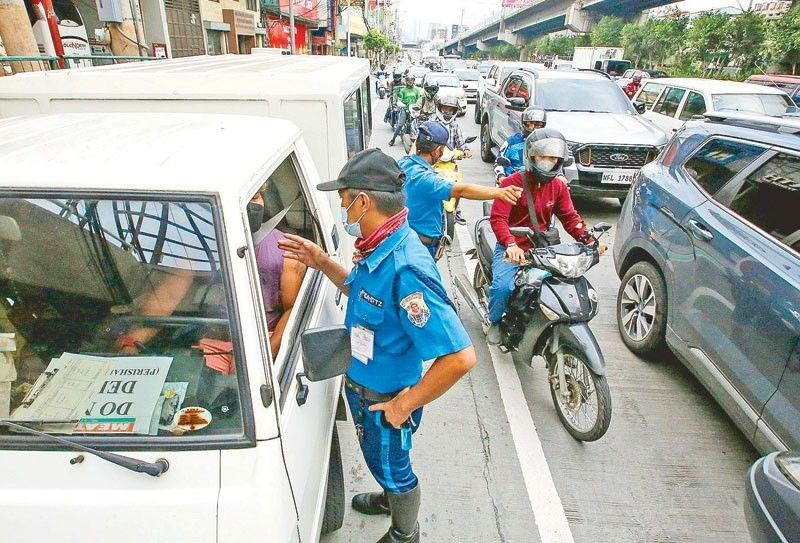 MANILA, Philippines — The Manila city government has insisted that it could confiscate the licenses of erring motorists despite an order from the national government stripping local governments of such authority.
The Department of the Interior and Local Government (DILG) earlier issued a memorandum stating that only the Land Transportation Office (LTO) and its deputized agents can seize a driver's license when they apprehend motorists who violate traffic rules.
The LTO commended the DILG memo, saying it is in line with a Supreme Court ruling and an amendment to the country's traffic code.
In a statement, however, the Manila city government asserted that it could confiscate driver's licenses since it has its own traffic ordinance.
"While the city government respects the policies issued by the DILG on traffic enforcers' confiscation of motorists' licenses, the City of Manila continues to implement its local traffic laws, according to Ordinance 8092, Traffic Code of the City of Manila," it said in Filipino.
It added that the Local Government Code, which grants power to local governments in the country to create their own laws, assures the city government's authority to implement its own policies, including enforcing traffic laws, catching traffic violators and seizing their driver's licenses.
The city government, however, maintained that it respects the DILG memo, saying authorities other than the LTO should ask permission from the latter in confiscating driver's licenses.
The local government added that Manila Mayor Honey Lacuna-Pangan would discuss the issue with Interior Secretary Benhur Abalos.