Actor Jake Cuenca held after car chase
October 11, 2021 | 12:00am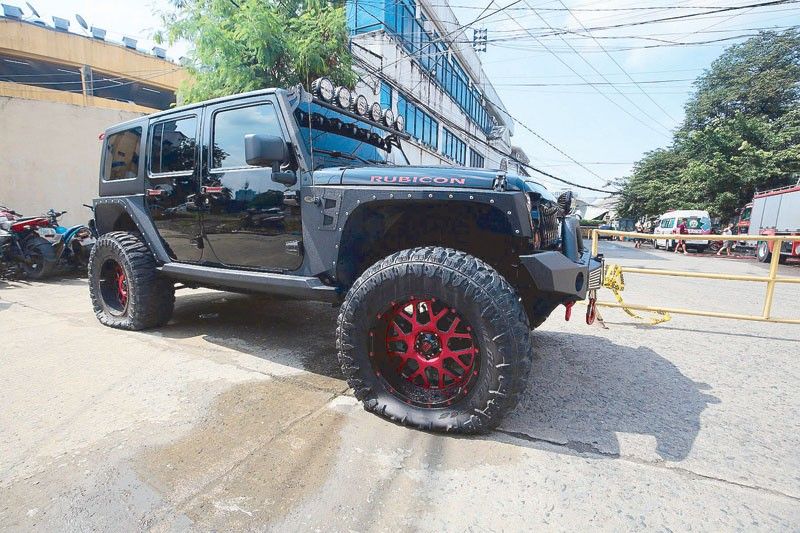 MANILA, Philippines — Authorities have filed criminal charges against actor Jake Cuenca, who reportedly sped off in his Rubicon jeep after ramming a police car during an anti-narcotics operation in Mandaluyong City on Saturday night.
Cuenca, 33, was arrested following a car chase where a driver of ride-hailing firm Grab was hit by a stray bullet from police, according to Eastern Police District director Brig. Gen. Matthew Baccay.
Charges of reckless imprudence resulting in damage to property were filed against Cuenca.
The actor would be subjected to a medical examination, police said.
Baccay said Cuenca drove through the scene of the drug sting and hit a police vehicle at around 9 p.m.
The actor allegedly sped off instead of checking the damage, prompting a car chase that ended along Shaw Boulevard near Pasig.
"Police chased him. Our personnel had to disable the vehicle and fired at one of the tires during the chase. A stray bullet hit a Grab driver," Baccay said in an interview on dzBB.
Police said Grab driver Eleazar Martinito, 43, was taken to the nearest hospital and is now in stable condition.
Baccay ordered the Mandaluyong police to take care of the victim's needs.
"It's a very unfortunate incident. Our personnel might have had an adrenaline rush when the accident took place. We confiscated marijuana during the sting," Baccay said.
With the absence of a medical report, Baccay said he could not say if Cuenca was under the influence of drugs or liquor.
Baccay said probers did not find drugs in Cuenca's car, which has been impounded by the police.
In a television report, Cuenca's father said the actor suffered injuries.
He said Cuenca sped away out of fear because he did not know that the men chasing after him were police personnel in civilian clothes.