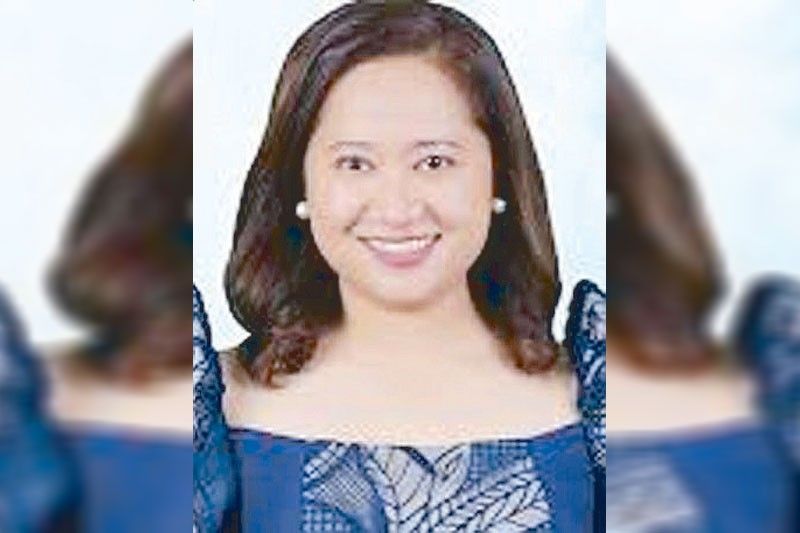 Eleanor "Joni" Villanueva-Tugna
STAR/ File
Bocaue Mayor Joni Villanueva, 42
BOCAUE, Bulacan –The mayor of this town, Eleanor "Joni" Villanueva-Tugna died on Thursday. She was 42.
A statement issued by the Jesus is Lord (JIL), a Christian church founded by her father CIBAC party-list Rep. Eddie Villanueva, said Joni died at around 5:08 p.m. "due to sepsis secondary to bacterial pneumonia."
Her husband Sherwin was former representative of CIBAC. They have four children, Doreen, 13; Joaquin, 10; Eliyah, 7, and Lexie Joy, 3.
"Mayor Joni was relentlessly serving Bocaueños during this lockdown despite her medical condition, which eventually caused her life," her brother Sen. Joel Villanueva said in a post on Twitter.
"She got this vasculitis in January. Compromised yung immune system nya. Unfortunately during lockdown, she felt she needed to go out and personally check everything. Infection crept in," Villanueva said in response to an ABS-CBN News post on Twitter.
"Can't believe that lightning would strike twice in the same spot," he lamented.
It was only in March when the matriarch of the Villanueva clan, Adoracion, died.
Joni helped repack truckloads of vegetables that the municipal government bought from Cordillera farmers, which were included in relief packs distributed to residents of Bocaue. She was also seen distributing relief goods to her constituents.
The remains of the mayor were brought to the JIL Prayer Garden yesterday.
There are still no details on her wake and burial, according to Bocaue municipal administrator Julius Victor Degala.
Joni, who was on her second term, was proclaimed winner in the 2016 elections after a coin toss.
She was reelected in 2019 after winning by a big margin, also against her former rival Jim Valerio.