Losses due to ASF hit P80 billion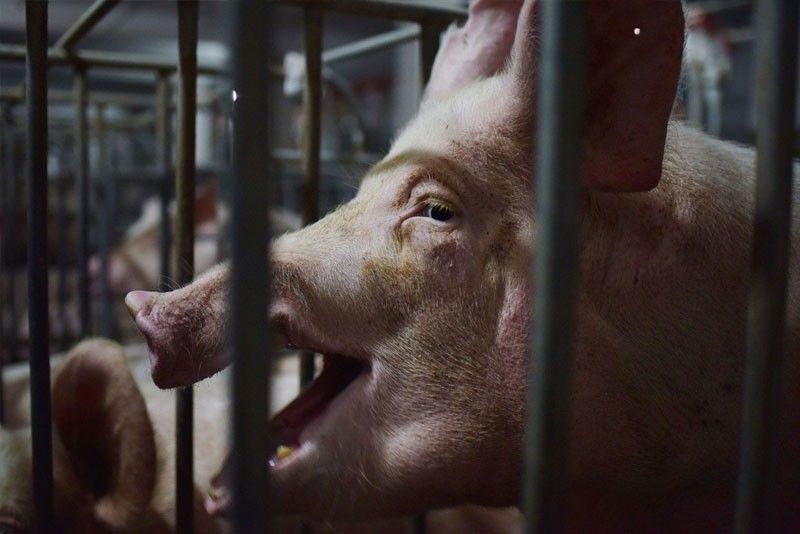 MANILA, Philippines — The local hog industry has lost around P80 billion since August due to African swine fever (ASF).
The amount represents 30 percent of the P260-billion industry, officials of the Philippine Swine Industry Research and Development Foundation Inc. told the hearing of the House committees on agriculture and food and local government yesterday.
"Bulacan is almost totally wiped out, then Tarlac and Pampanga. Bulacan and Tarlac are the two biggest producers," foundation president Arnulfo Frontuna said.
Frontuna disputed Department of Agriculture (DA) records which show that only 1.85 percent of the total hog population in the country were affected by ASF.
"That is definitely too small. It is creeping despite control measures," he said.
"If we could not control the situation, we will reach 60 percent by September. It's the worst," Frontuna added.
Stiffer penalties
Agriculture Secretary William Dar said he agrees with proposals to impose stiffer penalties against hog raisers and traders who continue to sell ASF-infected pigs.
"Stiffer penalties must be put in place. We will submit a position on stricter penalties," Dar said.
Isabela Rep. Antonio Albano said imprisonment aside from confiscation of license should be slapped on hog traders and raisers caught for the second time.
237,406 pigs culled
The DA said 237,406 pigs were culled due to ASF.
Nineteen provinces, 160 cities and municipalities and 625 barangays were hit by the swine disease.
"The virus can easily be contained but we cannot control the trading of infected pork and pork products," Dar said.
Director Ronnie Domingo of the Bureau of Animal Industry also cited insufficient laboratory reagents.
"Delivery cannot be done immediately because these come from other countries. Commercial raisers are doing the testing on their own," he said.
Processed meat confiscated
In a related development, 700 boxes of hotdogs and sweet ham feared contaminated with ASF were confiscated from a van in a roll-on roll-off ferry at the Boracay port in Albay on Saturday.
The driver of the van failed to present the necessary documents for the processed meat worth around P720,000, according to the Philippine Coast Guard.
A total ban on the entry of pork and related products is being implemented in the province to prevent the spread of ASF. – With Evelyn Macairan